Your weekly horoscope is here: September 4 - September 10
It's a time for 'major aha moments and epiphanies'!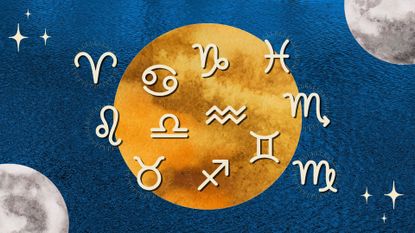 (Image credit: Future)
Prepare for good news and major aha moments and epiphanies! The week is sandwiched by two fortunate aspects as both the sun and retrograde Mercury blow kisses to fortunate Jupiter while the planet of luck is super-charged in the sky. A project or opportunity that didn't quite manifest could now begin getting traction!
The planet of expansion, spirituality, and optimism, Jupiter also turns retrograde on Monday. However, because Jupiter is mainly a planet of positive energy, its retrograde is the least disruptive of all. For the rest of the year, Jupiter will inspire us all to rethink our relationship with pleasure, material possessions, and nature. At a personal level, each one of us will be asked to reinspect all the personal growth we've experienced since May 16, when Jupiter first entered Taurus.
This week, we are also arriving at the middle point of the retrograde of Mercury. Pay attention to your dreams midweek and write down anything that stands out regarding a situation or issue that has recently been present in your life. A ray of light could now illuminate a new solution or a way out of a problem. After all, we are in Virgo season, a time of the year in which the universe assists us in fine-tuning and fixing whatever feels broken or misaligned in our lives.
Dive into your weekly horoscope for your zodiac sign below (remember to check both your moon and your rising sign)—and if you need more intel from the stars, check your September 2023 horoscope and your Mercury retrograde horoscope too...
Meet the expert: Narayana Montúfar
Weekly horoscope: what does this week have in store for you?
Aries weekly horoscope
A payment for a past project could be in your stars this week, Aries. Congratulate yourself—however, instead of spending it all, try saving for a rainy day. Because as Jupiter begins its retrograde, the financial growth you've been experiencing since mid-May could slow down a bit for the rest of the year. So, in the case that you've been overindulging in shopping, you might want to start tightening your belt so you can welcome 2024 in very good financial shape.
Taurus weekly horoscope
What began transpiring for you since the Spring, Taurus? Something in your life, something very personal, began manifesting for you then—and as Jupiter retrogrades in your sign for the rest of the year, you get to re-inspect it so you can truly fine-tune your learnings and fully soak them in. Do expect your growth to slow down a bit, which is not necessarily a bad thing, as it will give you time to breathe and catch up with life!
Gemini weekly horoscope
The answers you're now chasing lay within, Gemini! Around mid-week, the meet-up between the sun and retrograde Mercury illuminates the solution for a situation that's been present in your life for the past few weeks, so pay attention! Meditation and journaling could very well be the vehicles that take you there! From now until the end of the year, you will also be inspired to nurture your inner world more, as Jupiter goes retrograde in your spiritual sector. Embracing a new mystical practice now will set you up for success in 2024!
Cancer weekly horoscope
A misunderstanding or confusion that recently took place due to the retrograde of Mercury could be resolved or make sense around mid-week. If you've been focusing a lot of your energy on community, social groups, or collaborations, the retrograde of Jupiter will give you some time to breathe. From now until the end of the year, your social interaction will diminish so you can figure out which are the groups you truly want to invest your time in.
Leo weekly horoscope
Good news about a project getting funding or even the opportunity to step up to a bigger role in your career could arrive this week, Leo! Seize every opportunity now—because as Jupiter goes retrograde in your sector of public visibility, your growth in this area of life will diminish. Now, this is actually a good thing, as Jupiter's optimism tends to make you bite more than you can chew! From now until the end of 2024, you will be asked to only focus on the projects that will truly resonate with your future.
Virgo weekly horoscope
Listen up, Virgo—because the moment you've been waiting for is here! As the sun and retrograde Mercury meet in your sign around mid-week, the answer to a troubling question suddenly appears. The words and visions you receive will open your mind, maybe even inspiring you to dive deeper into a subject and sign up for a course. In fact, the more you study, travel, and absorb about the world, the more you will expand as Jupiter goes retrograde in the philosophical sector of your chart!
Libra weekly horoscope
You could feel low energy this week, Libra, so give yourself space and time to slow down. Magic moments are on the menu when you turn off your phone, seek solitude, and rest. If you're involved in a serious partnership, your darling could receive good news involving finances or their job. At the very least, you two could reach a whole new level of intimacy, so make sure to plan a date night or at least more time alone than usual.
Scorpio weekly horoscope
Which relationships have been important for you this year, Scorpio? Since mid-May, Jupiter has been gracing you by putting you face-to-face with people who can help you achieve your dreams. This could have even manifested as a romantic partnership, actually. As Jupiter retrogrades until the end of 2024, expect the need to review some of these relationships to see which are the ones that will stay with you in the long run. Some of these relationships could be your therapist, coach, business partner, astrologer, or anyone you relate with one-on-one.
Sagittarius weekly horoscope
Be patient, Sagittarius! The lucky break you've been waiting for could arrive this week as Jupiter, your planet, super-charges sweet vibes in the sky! Chances are, you will experience this fortune either at work or even in a non-tangible way with the arrival of an epiphany or a key piece of information. If this aha moment relates to your career path, you might realize that extra training is required for what you're trying to manifest. And luckily, the next few months would be ideal to pursue acquiring more knowledge.
Capricorn weekly horoscope
You're under lucky stars this week, Capricorn. An opportunity to travel, study, or connect with like-minded people could knock at your door. You should take advantage of it, as it could open your mind to a whole new world! If you've been serial dating and having fun playing the field, the retrograde of Jupiter in your romance sector could see your interest in dating slow down for the rest of the year. This will be especially true in the next few weeks as driven Mars requests you to focus more on your career.
Aquarius weekly horoscope
If you've been having issues or misunderstandings with your partner recently, Aquarius, help is on the way! An unexpected message or piece of news promises to bring you sweet vibes, softening any ruffled feathers. If you've been working on your property or beautifying your home in recent months, prepare for those projects to slow down, which is not necessarily a bad thing. The more you focus on "perfecting" them, the stronger your foundation will be!
Pisces weekly horoscope
If you've been struggling to get your point across with someone, Pisces, be patient. A lucid moment could make you realize what's been standing in the way of you getting your point across, so listen carefully. Then as Jupiter retrogrades in your sector of speech, you will experience changes in the way you communicate, for the rest of the year. The intensity and the number of exchanges will slow down, which might be music to your ears!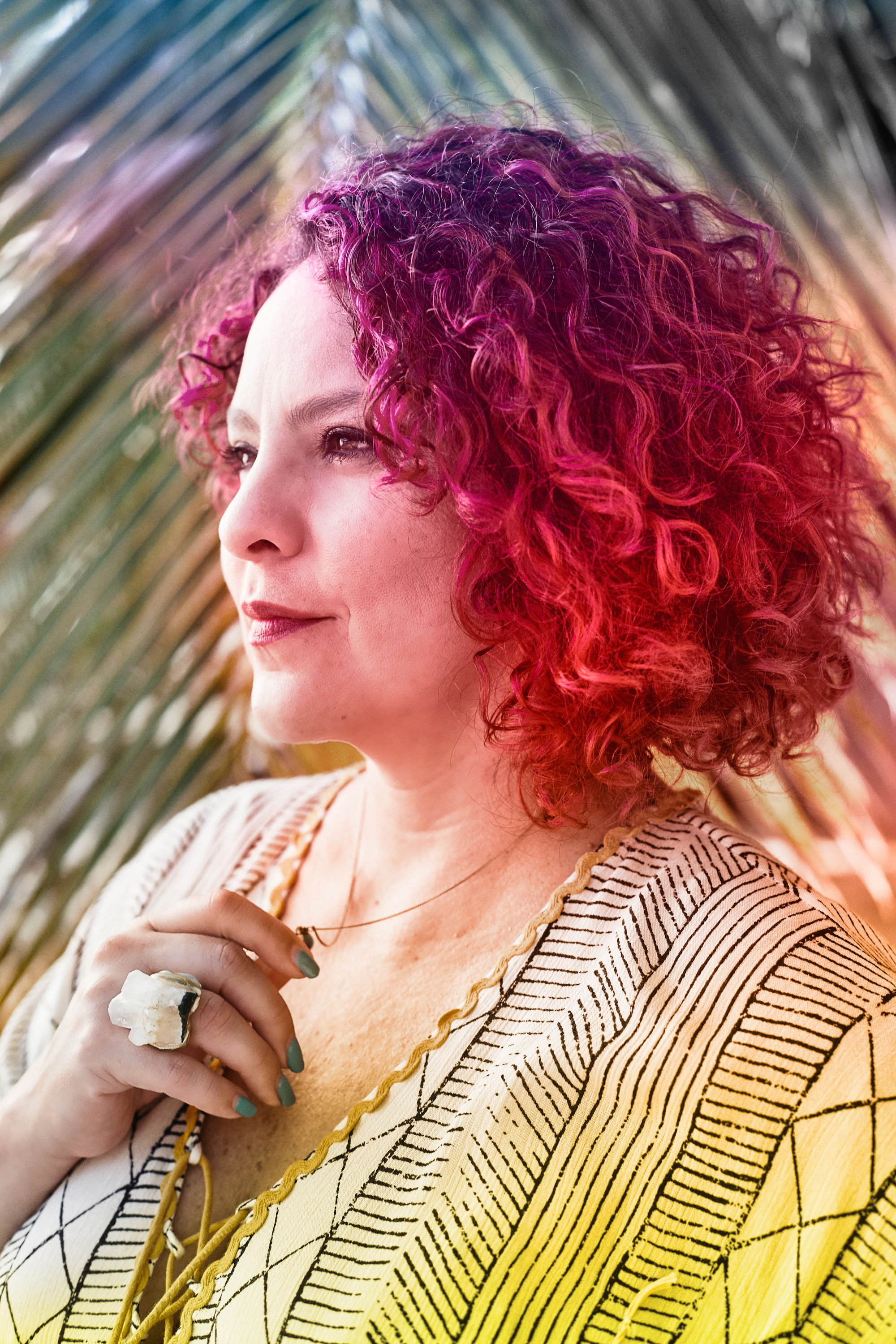 Narayana Montúfar is My Imperfect Life's resident astrologer, responsible for our weekly horoscopes and monthly horoscopes. She's also an artist, writer, and energy healer who finds inspiration in the symbolic language of astrology. An expert in the astrological studies of the Moon, she's the author of Moon Signs: Unlock Your Inner Luminary Power and was featured as one of Medium.com's Authority Magazine 2020's Strong Female Leaders, Destig Magazine's Top Artists to Collect in 2020, and one of Vogue's 13 Astrologers to Follow in 2021.
You can also find her astrological work featured in numerous lifestyle publications like Teen Vogue, Refinery29, InStyle, Brit+Co, Bustle, Pop Sugar, Well + Good, Women's Health, Romper, and more. In her private astrology practice, Narayana's holistic approach seeks to create a positive impact by connecting each one of her clients to the uniqueness of their chart and illuminating their path toward the ultimate state of self-empowerment and self-discovery.