What is the Adult Swim trend on TikTok all about?
Here's what you need to know about the Adult Swim trend, the newest fad taking over TikTok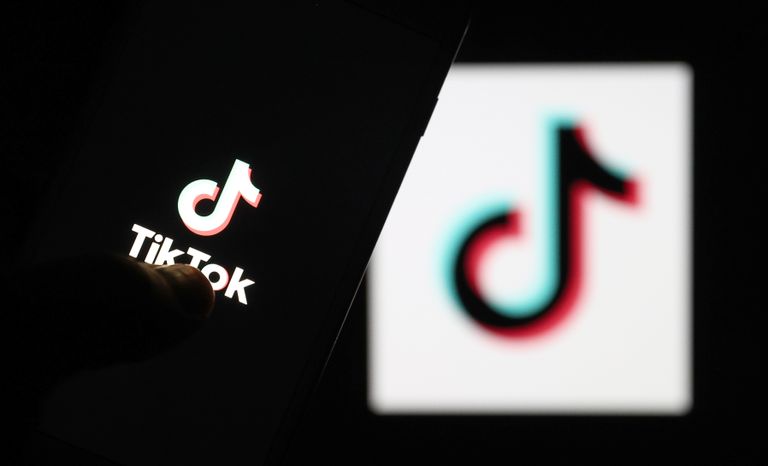 (Image credit: Photo by Rasit Aydogan/Anadolu Agency via Getty Images)
Everyone has been talking about the Adult Swim trend on TikTok recently and if you're confused about what exactly it's all about, then you've come to the right place. 
We're all well aware by now that TikTok trends come and go like the wind. It can be hard to keep up with the latest, especially as they're ever-evolving and range from the good (nature's cereal and self-tanning drops) to the troubling (TikTok's April 24 trend).

However, this new one has caught the attention of millennials around the world thanks to its nostalgic nature. Here's everything you need to know about the latest social-media trend... 
What does the Adult Swim trend mean?
Remember Cartoon Network's late-night programming block, Adult Swim? It was the place for classic teen and adult-friendly animated content such as Family Guy, King Of The Hill, Squidbillies, Cowboy Bepop, and Robot Chicken. Well, the trend is all about celebrating that. 
If you watched the programming block, which aired from 8pm to 6am, then you'll also remember the short clips called "bumpers" or "bumps" that aired between ad breaks and TV shows. Well, TikTok has led us on a trip down memory lane with a new trend encouraging users to recreate these bump videos. 
According to Forbes, there have been over 1.1 billion uses of the hashtag "adultswim" and 82.7 million of "adultswimbump,"  on the social media platform so far. The viral trend sees users create their own takes on Adult Swim-style bumps, along with a sound created by a user named Vano 3000. The song appears to be a remixed version of Time Moves Slow by BadBadNotGood and as always, people are getting seriously creative with their videos, all of which have been featuring a special '[as]' logo. 
One user even figured out how to blend Adult Swim nostalgia with modern TikTok trends, such as a video featuring the famous TikTok feta pasta embedded with the '[as]' logo. Simply genius! 
Adult Swim TikToks: watch some of our favorites
What is the Adult Swim trend song?
The music used in the Adult Swim trend is exactly the type of sound we'd hear on the Adult Swim bumps back in the day and the nostalgia of it is making us feel all fuzzy inside. 
Vano 3000, whose handle is @supvano, originally uploaded the sound on 23 May with a video of himself eating a sandwich with the caption "Mukbang with Vano 3000."  He later posted another video saying the sound goes with everything and using the logo '[adult swim]' which later became '[as]'. Others soon began to mirror him and the trend took off. There's even a dedicated Adult Swim TikTok account, who made their own version of the video, which has since amassed over 2.7 million views. 
Speaking to Forbes, Michael Cahill, vice president of on-air and social media for Adult Swim, said: "We've been creating bumps on our air for over a decade. To see people having as much fun with them as we have over the years is incredible." 
There really is no place like TikTok!