What happened to Lorde? The singer makes a comeback with her new single 'Solar Power'
Wondering what happened to Lorde? After a long hiatus, the singer has reemerged with new music just in time for summer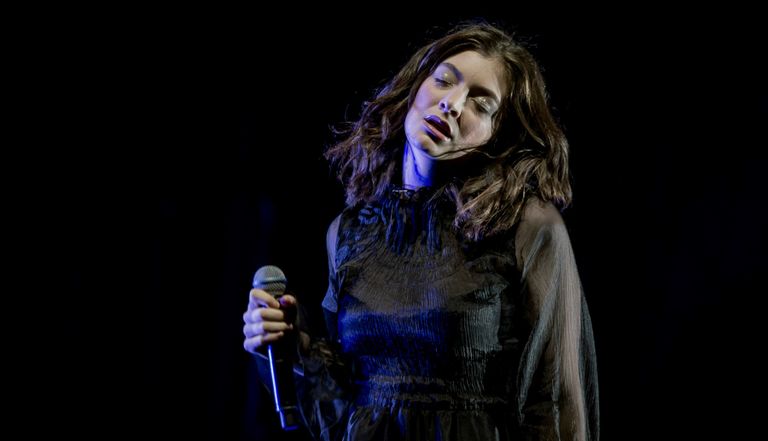 (Image credit: Neil Lupin/Getty)
For a while there, we all were thinking it: What happened to Lorde? 
Fear not: After a four-year hiatus, the New Zealand vocalist has reemerged just in time to accompany your beach visits with her edgy, singable tracks. The pop star's summer-lovin' anthem, "Solar Power," has finally debuted, giving fans a long-awaited taste of her new music.

But don't expect those "Royals" vibes with this track. Instead, it's a sunny bop featuring some of your favorites, with bass and guitar work from Lorde's frequent collaborator Jack Antonoff of Bleachers and backing vocals from Phoebe Bridgers and Clairo.

Before we get to all of those good sonic vibes, however, let's see what Lorde's been up to during her long break from the music biz. 
• Spotify's new 'Only You' feature will give you a birth chart reading based on the artists you listen to
What happened to Lorde? Her four-year hiatus
Lorde's second album, "Melodrama," was released in 2017. Since then, a few setbacks delayed the release of her new music, including the death of her dog and the COVID-19 pandemic. She had remained relatively quiet and absent on social media, causing a bit of concern amongst fans, but sporadic resurfacings—in Antarctica of all places—eased any real worries. 
That 2019 Antarctica trip reportedly informed some of her third album. In an email newsletter sent to fans, Lorde wrote: "Albums live in their own realms in a way, and Antarctica really acted as this great white palette cleanser, a sort of celestial foyer I had to move through in order to start making the next thing. In the plane coming down to land, I had this very intense bolt-of-lightning thought, which in all its eloquence was literally, 'DON'T MAKE SH*T RECORDS,' lol."
Funnily enough, "Solar Power" opens with the lyrics: "I hate the winter, can't stand the cold." A photobook inspired by the snowy excursion, entitled Going South, will also be released ahead of the album this year.
Otherwise, details about the new album have been scarce, other than the fact that Lorde has again been working with producer Jack Antonoff to create something fun for her fans. "I am truly jazzed for you to hear it," she teased in a newsletter, according to USA Today. 
See the Lorde "Solar Power" video
In a "Watermelon Sugar"-esque setting (though less suggestive than that Harry Styles video), Lorde is seen frolicking on the beach in a neon yellow two-piece dress, professing her hatred of the cold and her love for warm weather in her 2021 "Solar Power" video. The lyrics read: 
"My cheeks in high color, overripe peaches
No shirt, no shoes, only my features
My boy behind me, he's taking pictures
Lead the boys and girls onto the beaches
Come one, come all, I'll tell you my secrets
I'm kinda like a prettier Jesus"
It'll certainly provide some inspo to pull out that bikini!
Fans will definitely notice a shift in the songstress' new work. Her edgy, raspy vocals aren't put on full display, and "Solar Power" is less powerful than some of her other songs, particularly from her debut album "Pure Heroine." However, devotees will likely still find themselves humming the lyrics and relating to that I-hate-winter vibe that Lorde is sporting. 
When is the new Lorde album coming out?
Like her new single, the singer's third album will be titled "Solar Power." It's a so-called "celebration of the natural world," Lorde has said, and those who snag it can expect to hear a new side to the pop star. 
"There's someone I want you to meet," Lorde wrote in a newsletter. "Her feet are bare at all times. She's sexy, playful, feral, and free. She's a modern girl in a deadstock bikini, in touch with her past and her future, vibrating at the highest level when summer comes around. Her skin is glowing, her lovers are many. I'm completely obsessed with her, and soon you will be, too."
On Sunday, June 20th, you'll be able to listen to Solar Power yourself. And, with hope, Lorde wants it to be the album that sticks with you long after the taste of sand and surf. She wants this summer anthem to be "the one that lingers on your skin like a tan as the months get cooler again."
Find a few of the best summer dresses, sip on a margarita, and get ready to see Lorde in a whole new, solar-powered light.
Danielle is a news writer for woman&home and My Imperfect Life. When she's not working, you can find her experimenting with new recipes or sitting on the couch with a good book and a cup of coffee.