So, what exactly is Mercury retroshade and how do you deal with it?
Just when you thought you were free, Mercury retroshade swoops in to throw you for an astrological loop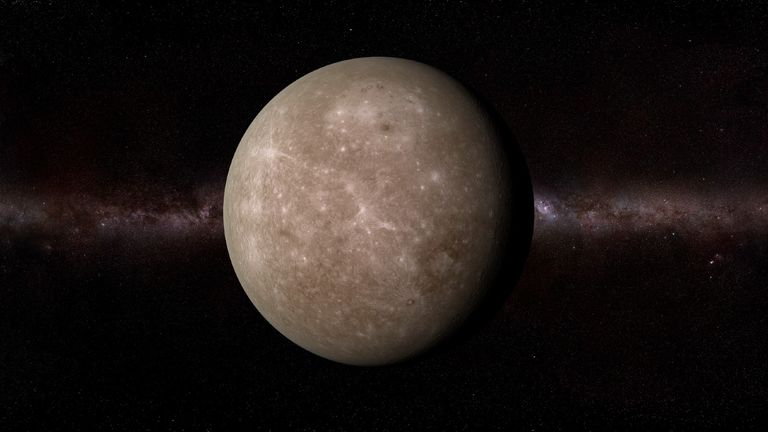 (Image credit: Getty Images / SCIEPRO)
By Danielle Valente published
Mercury retroshade is further proof that the smallest planet in the solar system shows no mercy. It may be but little, but it is fierce. Just when you thought you had to concern yourself solely with its retrograde, another astrological buzzword is swooping in to wreak havoc.
Before you panic, let us dig into the meaning behind retroshade. Sure, it may cause a little chaos here and there, but it's nothing you can't handle. Allow the pros to guide you through this occurrence with their expert advice. (You might want to shop candles, teas and other gifts astrology fans love to keep the calm during any slight cosmic upheaval.)
---
---
What's the difference between Mercury retroshade and Mercury retrograde?
First thing's first, let's dig into the meaning of Mercury in retrograde. You might have heard about it already, and it's when the planet orbits in an opposite direction to other bodies within its solar system.
Oftentimes, when Mercury is moving backward, we tend to struggle with connecting to one another and find ourselves misplacing items, as Mercury is the god of commerce and communication, according to ancient myths.
The dates to look out for include: January 30, 2021-February 20, 2021, May 29, 2021-June 22, 2021 and September 27, 2021-October 17, 2021. The final Mercury retrograde of the year will mean the planet is moving in Libra. Typically, Mercury retrogrades tend to last for about a month, which has everyone on high alert.
So what is Mercury retroshade?
Mercury retroshade is a bit different from retrograde. You can consider it to be an opening act before the main event.
"The retroshade phase, a.k.a. the pre-shadow phase, begins two weeks prior to Mercury stationing retrograde," according to astrologer Liz Simmons of The Crone. "Even after the planet stations direct once again, we still have to deal with a post-retrograde period for about another two weeks."
So pre-Mercury retrograde, the planet slows down, and post-Mercury retrograde, it needs to speed up again. Both of these pre- and post-shadow periods are known as retroshade, and they both come with their own astrological mysticism.
In case you were wondering, Mercury's retroshade began on September 6, 2021 and its post-retrograde shadow period will last until November 2, 2021. Seems a little daunting, but trust us, you'll be able to swing it!
How do I prepare for Mercury retroshade?
Rather than worry, as many of us are guilty of doing, now is the time to be mindful.
"Pay attention to any breakdowns in communication and look for small nuances of disruptions to your peace and daily life to scratch at the surface of what Mercury may have in store for you as it moves backward," says astrologer Renée Watt.
Even though many of us are gearing up for disturbances, retrograde, retroshade and everything in between is actually an opportunity, not a hindrance.
"The keywords for retrograde period as a whole is "re" as in rethink, review, revise," Simmons adds.
Watt even suggests taking a look at your birth chart to see how Mercury's shift, and other planetary shifts, will affect you personally. It doesn't have to all be a negative experience, but just in case, you might want to set aside a designated place for your house keys. Better safe than sorry!
Danielle is a writer for My Imperfect Life, where she particularly enjoys covering lifestyle and entertainment news. She was previously the editor of Time Out New York Kids and a news editor at Elite Daily. When she's not working, you can find her reading a good book and enjoying a cup of coffee. Follow her @dvwrites.