What time does 'Top Boy' come out?
The British crime drama is back, but if you're curious, "What time does 'Top Boy' come out on Netflix?" here's everything you need to know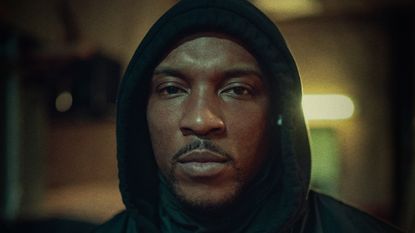 (Image credit: Netflix)
There's only one question on our minds today: What time does Top Boy come out The highly anticipated second season of the London street drama is returning to the streamer on Friday, March 18 after a long three-year hiatus.
For those who aren't familiar, the show is an updated take on the Channel 4 original limited series of the same name, featuring the same cast and linked storylines. It was picked up by Netflix—who made the show their own, adding new characters and renaming the first two seasons Top Boy: Summerhouse—and released in 2019 with superfan Drake as an executive producer.
The Top Boy revamp was an instant hit with old fans and also opened up the show to a wider audience around the world, who were gripped by the portrayal of life on East London estate, Summerhouse, where drug dealers Dushane and Sully run things... until they don't!
Here's what you need to know about the show and when you can stream it on Netflix.
---
---
What time does 'Top Boy' come out?
The new season of Top Boy—which is technically the fourth if we're counting the first two Channel 4 instalment but is the official second season of Netflix's offering—will be available on Friday, March 18.
All eight episodes will be available starting at midnight PT on March 18, which is 3am ET and 7am GMT, so you won't have to wait each week to find out what happens next.
You will need a Netflix subscription to watch the new eps—there are three tiers available: basic for $9.99 per month, standard for $15.49 monthly (up to two simultaneous streams) and premium for $19.99 monthly (up to four simultaneous streams). If you don't yet have an account, you can sign up below!
What is 'Top Boy' about?
Top Boy follows the lives of Dushane (played by Ashley Walters) and Sully (Kane Robinson) who run a drug empire on their East London estate, Summerhouse. In the first season of the Netflix version, we were also introduced to new boy Jamie Tovell (Michael Ward), who took over as the man in charge of the turf in Dushane and Sully's absence, which naturally caused friction.
However, by the end of the season, the three were forced to work together when Dushane set Jamie up for an arrest, only to get him a way out of prison if he promised to work with him.
The show covers multiple themes, from poverty and mental health to the struggles of growing up in an environment where the odds are stacked up against you from the moment you're born. It has been praised not only for its representation of London's multiculturalism but its honest and incredibly authentic take on life in many parts of the capital.
Watch the new 'Top Boy' trailer 2022:
The streamer gave fans an early peek of the new season in early March with this trailer teaser.
Watch how it all goes down when the new Top Boy season drops on Netflix on Friday, March 18.
Sagal is a journalist, specialising in lifestyle, pop culture, fashion and beauty. She has written for a number of publications including Vogue, Glamour, Stylist, Evening Standard, Bustle, You Magazine, Dazed and Wonderland to name a few.
With contributions from