Netflix canceled shows: what's leaving the streaming service in 2021 and 2022
Pour one out for these dearly departed Netflix canceled shows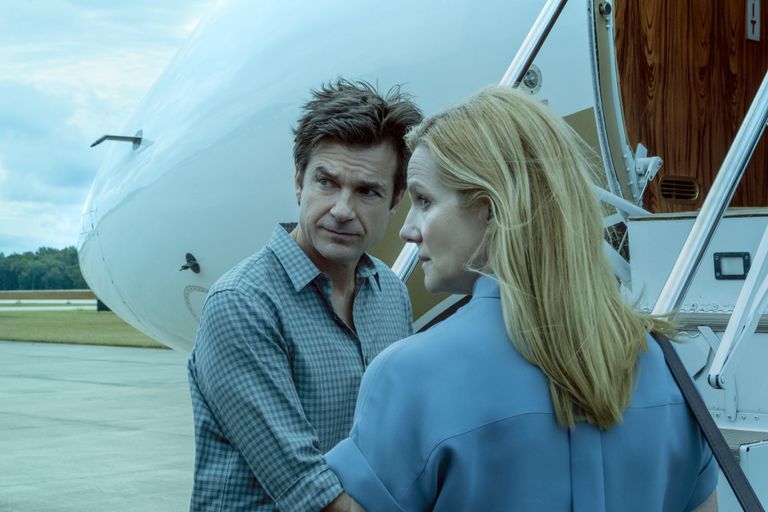 (Image credit: Steve Deitl / Netflix )
The ongoing list of Netflix canceled shows proves that all good things—and, admittedly, some not-so-good things—must come to an end.
Although it's painful to part ways with characters and storylines, we're starting to get used to the streaming platform's circle of life. Below we've uncovered the series that are gearing up for their final run, as well as the ones that have been outright nixed. Check out the 2021 and 2022 selections that are winding down, and plan your TV binges accordingly.
Fortunately, we can count on the cycle to keep replenishing addicting series. Check out what's new on Netflix and get ready for hits like Bridgerton season 2 and Stranger Things season 4 in 2022.
---
---
Netflix canceled shows: What's saying goodbye in 2021 and 2022
1. Modern Family
Sad times indeed, Netflix said goodbye to the Modern Family crew on 1st January 2022. After an impressive 11 seasons, you can no longer from the laugh-out-loud comedy on the streaming service.
Modern Family follows the ups and downs, the belly laugh moments—not forgetting the cringe-worthy moments—of life by focusing on three families. For us, the real stars of the show are; the hilarious Ty Burell who plays the doting, frank, and embarrassing father Phil Dunphy, Sofia Vergara who plays Gloria Delgado-Pritchett a woman who knows her way around a hairdresser chair as much as a shooting range and Eric Allen Stonestreet who plays Cameron Tucker the doting parent whose love for football only rivals that of old school actresses and musical theatre.
2. 'Bonding'
The dark comedy from creator Rightor Doyle—whose personal experiences as the bodyguard of a dom informed the show—was canceled in July 2021 after two seasons.
Bonding stars Zoe Levin as Tiffany "Tiff" Chester, a New York City-based graduate student who moonlights as a dominatrix, and Brendan Scannell as Pete, the former high-school friend and wannabe comedian she hires as her assistant. Naturally, hijinks ensue.
3. 'Atypical'
Life isn't always easy for Sam Gardner. He's on the spectrum, and those already trying adolescent experiences are even more excruciating for the teen. Despite road blocks, Sam manages to tackle new challenges, like finding his way in college.
During his final hoorah in season 4, which aired in July 2021, fans witness Sam prepare for the adventure of a lifetime...even though his doting mom Elsa is less than pleased with the idea.
4. 'Country Comfort'
Unfortunately y'all, this rom-com will not see a second season in 2022.
In the southern take on The Nanny, Bailey (Katharine McPhee) is a failed country singer who unexpectedly becomes a family's 10th nanny under the patriarch Beau (Eddie Cibrian). But somehow, this impromptu career change turned out to be exactly what she was looking for.
5. 'Cursed'
Fantasy series might be having a moment right now, but Cursed was not picked up for a second season after its 2021 debut. Based on Frank Miller and Tom Wheeler's illustrated book, Cursed examines King Arthur's legend from a woman's point of view.
6. 'The Crew'
Funnyman Kevin Hart takes his shenanigans from Queens to the country, where he works as a NASCAR crew chief. However, an unpredictable leadership move will change everything at his job. The comedy, which premiered in winter 2021, only lasted one season.
7. 'Dead to Me'
With a star-filled cast of Christina Applegate, Linda Cardellini and James Marsden, who plays not one, but two roles, this dark comedy centers on two grieving women who bond during a support group and eventually get entangled in murder.
In July 2020, the series was renewed for a third and final season, which began production in May 2021.
8. 'The Duchess'
We get serious Ginny and Georgia vibes from The Duchess.
Katherine is a Londoner, a single mom, and seemingly a bit out of sorts. She's wild, brash, and from the looks of it, her pre-teen daughter, Olive, just might be more mature. Despite the hot mess she has to grapple with, Katherine is considering bringing another baby into the world...with her ex.
Alas, the six-episode season from comedian Katherine Ryan, which launched in September 2020, has been canceled and did not get the second season we had expected in 2021.
9. 'Feel Good'
Mae Martin has a lot to juggle with her sobriety, but her complicated new relationship with her girlfriend isn't making matters any easier. How will things unfold for the standup?

Unfortunately, we won't have too much time to find out, because the semi-autobiographical, London-based show returned for a final season in June 2021. Thankfully, fans of Martin will be relieved to learn that the streaming giant is developing another series with the Canadian comic and actress.
10. 'Grace and Frankie'
Although Grace and Frankie are truly sworn enemies, their husbands' unexpected mutual love for one another has forced the ladies to find comfort in their nemesis. They're gearing up for one more run in 2022, which will include an appearance from the inimitable queen of country, Dolly Parton.
11. 'The Irregulars'
With nods to Sir Arthur Conan Doyle's famous crime story, The Irregulars puts a supernatural twist on Sherlock Holmes. Taking place in Victorian London, the show follows a group of teens who are coerced into fighting crimes for the nefarious Dr. Watson and his business partner, Sherlock Holmes.
Despite its popularity on the streaming platform—a Nielsen audience report put The Irregulars as the top streaming show the week it debuted, nabbing 643 million minutes streamed and beating out big hitters like Disney's The Falcon and the Winter Soldier—the detective drama has been canceled after just one season.
12. 'Jupiter's Legacy'
The vigilantes haven't had much time to live up to their superhero parents, considering the debut season in 2021 was also its last.
13. 'Money Heist'
Many fans thought they would be entitled to Money Heist season 6, but things will wrap up in December 2021 for season 5, part 2.
"The anguish and anxiety of the viewer are also going to be at the limit in this last season. And this also allows us to blow everything up into big pieces," creator Álex Pina told Esquire.
14. 'Special'
Based on the 2015 memoir I'm Special: And Other Lies We Tell Ourselves by Ryan O'Connell—who stars, writes and executive produces the show—this comedy series focuses on a young gay man with cerebral palsy who "branches out from his insular existence in hopes of finally going after the life he wants."
In December 2019, it was announced that the show was picked up for a second and final season, which debuted on the streamer in May 2021.
15. 'Ozark'
Financial advisor Martin "Marty" Byrde tries to offset the turmoil of a money-laundering scheme...so he concocts an even bigger plan. The beloved series—which stars Jason Bateman, Laura Linney and Julia Garner—is returning for its fourth and final season in early 2022.
Danielle is a writer for My Imperfect Life, where she particularly enjoys covering lifestyle and entertainment news. She was previously the editor of Time Out New York Kids and a news editor at Elite Daily. When she's not working, you can find her reading a good book and enjoying a cup of coffee. Follow her @dvwrites.