Which 'Stranger Things' character are you based on your star sign?
Are you an Eleven or a Max? A Dustin or a Lucas? Here's which 'Stranger Things' character are you, based on your zodiac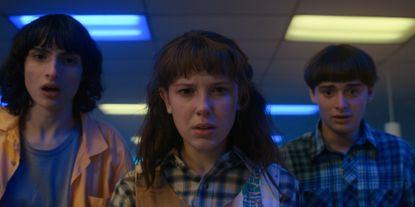 (Image credit: Netflix)
Wonder which Stranger Things character are you? The stars might have the answer! See if you match up astrological by finding out which resident of Hawkins, Indiana, is most like you, based on your zodiac sign.
Stranger Things season 4 has finally arrived on Netflix after a long three-year wait, and with it comes all of the hormonal drama, sci-fi excitement, retro tunes and monster madness (meet Vecna, Stranger Things' newest villain) you've come to expect from the beloved series.
And for a little break between episodes, astrologer and author Narayana Montufar will help you figure out if you're a joke-cracking Dustin, a big-hearted Steve or determined à la Nancy Wheeler. Find out which Strangers Things character you are most like with our handy horoscope below!
Which 'Stranger Things' character are you based on your star sign?
1. Aries: Max Mayfield
A Mars-ruled sign like Aries tends to be abrasive, upfront, and fiery—just like Max Mayfield! Max is a bold redhead with a fun tomboy flair. At times, she can be a bit standoffish with her new friends. But like Aries, Max does mean well once she opens up. Max shows up as a brave leader who's willing to help out her friends escape the Demodogs or the Mind Flayer. Also, who other than Aries would go by "MADMAX"?
2. Taurus: Nancy Wheeler
Nancy Wheeler is easily the Taurus in Stranger Things thanks to her loyalty to finding what happened to her friend Barbara. Taurus's stubborn nature comes out when Barb is taken, driving Nancy to relentlessly search for her. Eventually, this leads to Nancy's determination to help Jonathon, their brothers, and the other kids defeat the Mind Flayer. Plus, who other than the romantic Taurus will find love while defeating monsters from the Upside Down?
3. Gemini: Dustin Henderson
Gemini is usually the jokester of the zodiac, always cracking jokes and witty one-liners—much like Dustin Henderson! Nobody else but Dustin can make us laugh while facing the Demogorgon. Aside from his sense of humor, Dustin's Gemini qualities shine through his curiosity since he is always tinkering with his technology and ready to keep exploring in the face of danger. Just like Gemini, you can count on Dustin to lighten the mood.
4. Cancer: Steve Harrington
Although Steve Harrington could be a dead ringer for a Leo thanks to his leonine hair, it's evident that his personality is more like Cancer than anything. When Steve follows his heart, as Cancer does, he's able to become an authority figure for the younger boys. Steve has a motherly presence in Stranger Things since he's always looking out and willing to help when the Demogorgons make a comeback season after season.
5. Leo: Mike Wheeler
Confident and undeniably loyal, Mike Wheeler is definitely a Leo! Right from the start, he had Eleven's back when he and his friends accidentally found her while looking for Will. Like Leo, Mike's loyalty is unwavering as he continues to try to contact Eleven when she disappears after the first fight with the Demogorgon. Mike's fiery self-assuredness, strength, and bravery continue to show up when he helps his friends face the Mind Flayer.
6. Virgo: Jonathon Byers
Hard-working Jonathon Byers is certainly a Virgo in the way that he assumes responsibility for his family. At first, Jonathan has a hard time believing Joyce's claims that his lost brother is somehow in the walls. His Virgo nature simply cannot wrap his head around that fallacy…until it's true! Eventually, Jonathan's attention to detail and precision assists in rescuing Will from the Upside Down. After all, Jonathan's Virgo energy wants to help in any way possible.
7. Libra: Joyce Byers
Libra is a cardinal air sign who desires peace, harmony, and justice. When the going gets tough, Libra will match the energy while rising to the occasion. This is why Joyce Byers is a Libra! She will stop at nothing to get her son, Will, back to restore the balance in her family. It's also interesting how Joyce's romantic interests have such a strong influence. After all, what's a Libra without a partner?
8. Scorpio: Billy Hargrove
Scorpio is magnetic, sexy, and dangerous, which is why Billy Hargrove is the honored Scorpion in Stranger Things. His presence gives everyone an adrenaline rush. Like Scorpio, Billy has a "bad boy" complex that draws attention from quite a few people, especially when he's a lifeguard at the pool Although undeniably attractive, Billy does harbor darkness within him. Behind closed doors, Billy's Scorpionic anger comes out forcefully and even violently, especially in his relationship with Max and her friends.
9. Sagittarius: Lucas Sinclair
Like a true explorer of the unknown, Lucas Sinclair's Sagittarius energy comes out strongly when he figures out he needs to follow his compass to find the gate. His brave Sagittarius nature continues to persevere as Lucas pushes himself to get as much information as possible through his experiences with the laboratory. Later on, Lucas's honesty shines in his honest-to-goodness Sagittarius way when he finally tells Max the group's secrets about the Upside Down, Eleven, and more!
10. Capricorn: Jim Hopper
Capricorn tends to be a gruff, authoritative figure with a hard exterior and soft interior—which is similar to Jim Hopper's personality. As the Chief of Police, Hopper takes his role seriously to protect the citizens of Hawkins. Assuming the responsibility to help Joyce leads to melting Hopper's chilly Capricornian nature as he forms a fatherly bond with Eleven and strengthens his sworn duty to serve Hawkins in the face of the Mind Flayer.
11. Aquarius: Eleven
The outcast and oddball of the zodiac is Aquarius. Aquarius has an electric, eclectic personality that is very similar to Eleven. Eleven grows up mostly introverted, locked away, and in strange conditions until she uses her superpowers to break free. Afterward, Eleven quickly bonds with Mike, Lucas, Dustin, and eventually Will and Max. Just like Aquarius, Eleven's friendships are undoubtedly the most important thing—second to saving the world from the Mind Flayer.
12. Pisces: Will Byer
Pisces is the zodiac sign associated with asylums and spiritual realms, so it would make sense that Will Byer is a tried and true Pisces. At the beginning of season one, sweet Will gets sucked into the Upside Down, where he becomes entangled with the Demodogs and Mind Flayer. Similarly, Pisces can also get lost in another world that lacks boundaries. Throughout the first three seasons, Will's Pisces tendencies come through with his connection to the Mind Flayer.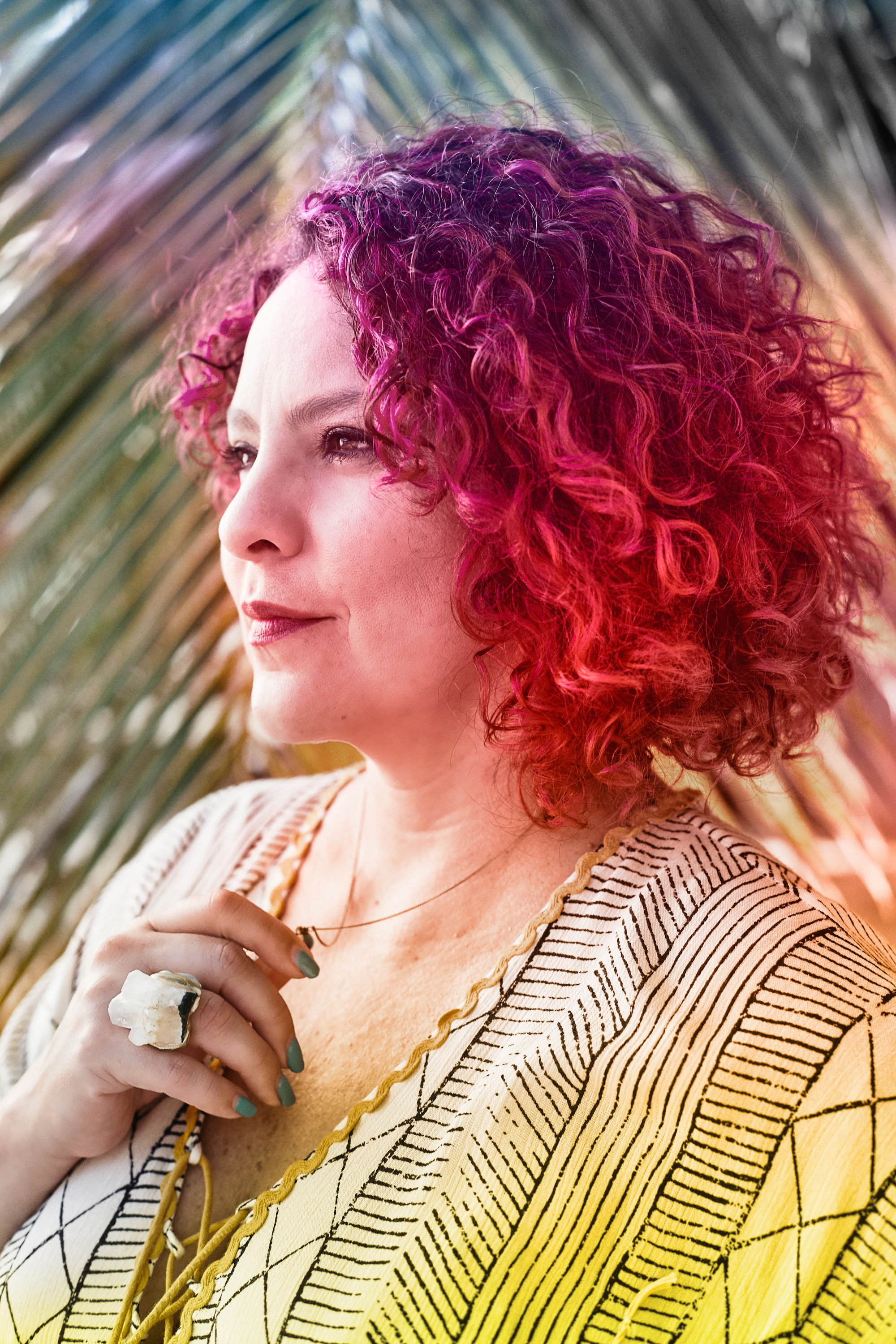 Narayana Montúfar is My Imperfect Life's resident astrologer, responsible for our weekly horoscopes and monthly horoscopes. She's also an artist, writer, and energy healer who finds inspiration in the symbolic language of astrology. An expert in the astrological studies of the Moon, she's the author of Moon Signs: Unlock Your Inner Luminary Power and was featured as one of Medium.com's Authority Magazine 2020's Strong Female Leaders, Destig Magazine's Top Artists to Collect in 2020, and one of Vogue's 13 Astrologers to Follow in 2021.
You can also find her astrological work featured in numerous lifestyle publications like Teen Vogue, Refinery29, InStyle, Brit+Co, Bustle, Pop Sugar, Well + Good, Women's Health, Romper, and more. In her private astrology practice, Narayana's holistic approach seeks to create a positive impact by connecting each one of her clients to the uniqueness of their chart and illuminating their path toward the ultimate state of self-empowerment and self-discovery.
With contributions from