Who is Olivia Rodrigo? Everything you need to know about the 'Deja Vu' singer
Wondering "Who is Olivia Rodrigo?" We'll keep you in the loop!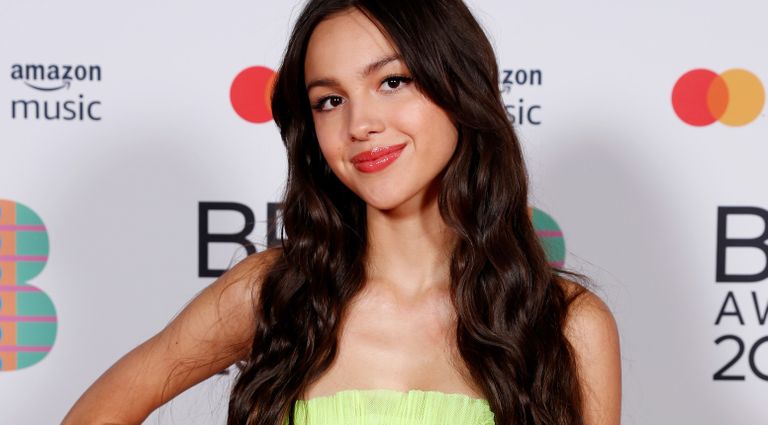 (Image credit: JMEnternational/Getty)
Olivia Rodrigo's "Drivers License" became the battle cry for young women with a broken heart, but there's more to its singer than the catchy track.

If you're wondering "Who is Olivia Rodrigo?" we'll fill you in on everything you need to know about the musician and actress—and her impending BRIT Awards performance.
Who is Olivia Rodrigo?
Although most people immediately think of "Drivers License" when they hear the name Olivia Rodrigo, the starlet actually rose to fame for acting. She appeared on Disney Channel's Bizaardvark, where she played Paige Olvera.
Her streak with Disney continued when she landed the lead role of Nini Salazar-Roberts in the Disney Plus series "High School Musical: The Musical: The Series." The show is a continuation of the famed Disney Channel Original Movie that caused a frenzy in the mid-2000s.
Where is Olivia Rodrigo from?
Olivia Rodrigo is from the US, more precisely from Temecula, in California.
Olivia Rodrigo's viral hit 'Drivers License'
In early 2021, "Drivers License" caught the attention of listeners everywhere—and even inspired a skit on Saturday Night Live. The passionate ballad is not actually about obtaining a license, but who the singer was planning to go visit once she had said license. (Spoiler alert: He didn't mean what he wrote in that song about her.)
"Drivers License" is a single that she co-wrote with Dan Nigro, former band member of As Tall As Lions. The track will appear on her first album, Sour, which is due out on May 21, 2021. (You can catch all updates on the singer's website.)
Olivia Rodrigo's 'Deja Vu'
Following the success of "Drivers License," Rodrigo released "Deja Vu."
"I really love that concept, I get déjà vu all the time. And so I thought it would be a cool play on words to use déjà vu as a metaphor for this very universal thing that happens when you break up with someone and they get with somebody else," the singer told Apple Music 1.
Olivia Rodrigo's 'Good 4 U'
The singer's third track, "Good 4 U," will drop on May 14, 2021, and she revealed that she'll be performing it on SNL on Saturday, May 15th.
Olivia Rodrigo at the BRIT Awards
Ahead of her performance at the BRIT Awards, Rodrigo arrived at the event in a neon-colored Dior gown. She'll reportedly be performing "Drivers License" at the awards show.
Little Mix dedicated their historic BRIT Awards win to the Spice Girls
Olivia Rodrigo's ex boyfriend
Naturally, someone with a few breakup songs under her belt has a relationship story.
According to sources, people believed Olivia Rodrigo was once tied to her High School Musical castmate, Joshua Bassett. (Season two of the show coincidentally debuts on May 14 on Disney Plus.)

Fans believe that the "blonde girl" Rodrigo references in "Drivers License" is about Bassett's rendezvous with Sabrina Carpenter. This caused friction between the three, but it appears that (at least) Bassett and Rodrigo are now on good terms, as he congratulated the singer on the release of "Deja Vu" via Instagram stories.