Olivia Rodrigo just teased one of Glossier's most anticipated products
The new Glossier Ultralip is worth the hype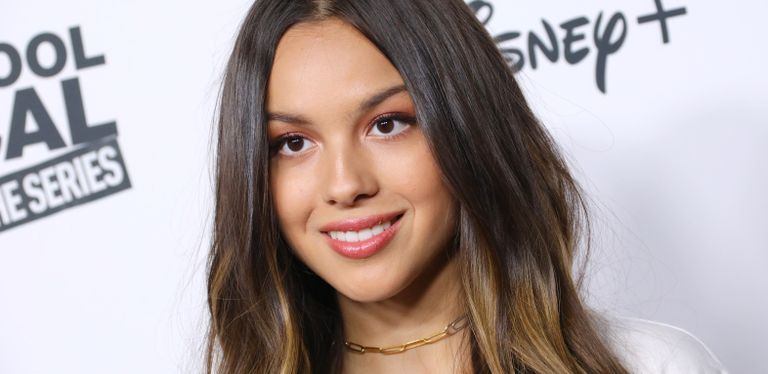 (Image credit: JC Olivera|Getty)
Olivia Rodrigo instantly became a breakout star after the release of her single Drivers License. Now, she's showing us how she manages a different kind of breakout: acne.
As part of Vogue's Beauty Secrets video series, Rodrigo walks us through her skincare regime from her best moisturizers for dry skin to her go-to vitamin C serums. The video was also sponsored by Glossier, so it's no surprise that the brand was featured throughout the star's beauty regimen, including products like the Boy Brow shaper, the Pro Tip eyeliner, and Stretch Concealer.

However, in a surprising twist, the actress-singer showed off a previously unannounced product, the Glossier Ultralip—and it truly deserves all the hype.
What it the Glossier Ultralip?
Currently, the Glossier Ultralip is advertised as an ultra-hydrating buildable lip tint that provides the shimmer of lip gloss combined with the hydrating powers of a lip balm (say goodbye to chapped, dry lips). One of the key ingredients is hyaluronic acid, which the actress points out is important for hydrating your lips.
"So the Ultralip has hyaluronic acid in it also, which is great 'cause it keeps your lips moisturized, which is very important for me," Rodrigo explained.
The collection is supposed to feature nine different shades, but Rodrigo's favorite is Ember, which she models in the video.
"I love how it's buildable," she continued. "I love the natural color of my lips. This just sort of accentuates that, it doesn't try to cover it up or put a new color on top of it, it just emphasizes what you got."
The color looks like a mauve-y pink with hues of plum and looks like the type of tone that would work with practically any skin complexion. We may not know what the other shades are, but Glossier has assured us all that each shade is "wearable and ultra-flattering."
No release date for Glossier's new lip product has been announced, but for now, you can signup for the waitlist to be one of the first to know the latest updates. In the meantime, you can check out some of Olivia Rodrigo's other Glossier favorites below:
Glossier Boy Brow | $16
Glossier Pro Tip | $16
What is Olivia Rodrigo's skincare routine?
Before she adds her signature lip color, Olivia Rodrigo starts with a milky lotion cleanser, preaching that "less is more with skincare a lot of the time." As she continues to wind down, she makes sure to apply a serum to her face. To finish things off, the "Deja Vu" singer does a lip scrub which she tops off with some lip balm, then applies her go-to moisturizer. Rodrigo sees all this as great self-care day ideas, allowing her to relax and prepare for her long days of work.
"Doing your makeup, or doing your skincare, or you're taking a shower and taking care of your hair or whatever—you're not on your phone, and you're by yourself, and you can kind of really recharge," she said in the video. "That's really important to me. I love alone time. I'm very much an introvert. And so doing stuff like that really helps energize me for whatever I'm doing in my work or my life."