Who killed Sara? season 2: everything you need to know
Who Killed Sara? season 2 will dig up a lot of secrets...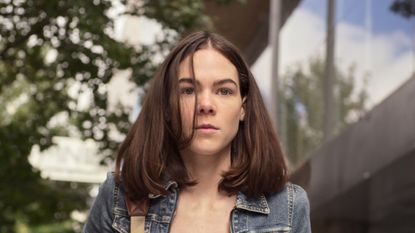 (Image credit: Netflix)
Netflix's Who Killed Sara? (¿Quién Mató a Sara? in Spanish) captivated viewers around the world and left us very excited for season 2.
This Mexican mystery thriller, which was comprised of 10 episodes and dropped in March 2021, followed Álex Guzman's investigation into the death of his sister, Sara, after being wrongly convicted for her murder and being in prison for 18 years.
The second season of Who Killed Sara continues this investigation and it's dropping on Netflix very soon. So what do you need to know in preparation for the second season of Netflix's Who Killed Sara?
When will Who Killed Sara? season 2 premiere on Netflix?
You'll be happy to hear Season 2 of Who Killed Sara? will be arriving on Netflix on May 19, 2021.
Ahead of watching the second season, you can check out the two-minute trailer Netflix released five days after the first season premiered in late March. The trailer shows Álex discovering more about Sara's past as he unearths a skeleton in his backyard, Álex's freedom being threatened again as the trailer shows Clara and Marifer have been working together all along. The trailer also shows the twist, Elisa gets kidnapped and César is left pleading for help.
What secrets will come to light in Who Killed Sara? season 2?
From the season 2 trailer…a lot. While the first season is focused on the Lazcanos and the circumstances surrounding Sara's death, the season two trailer shows that the focus will be on Sara herself and the many secrets she's been keeping. After finding her journal, Álex learns that Sara was having thoughts about dying by suicide, which leads us to suspect maybe she wasn't killed after all.
The trailer also shows us someone's pregnant, Elisa gets kidnapped, and Álex trying to get to the bottom of Sara's mental health issues as well as other issues. All of which suggests that maybe Sara wasn't as innocent as she seemed...
Which characters will return in the new season of Who killed Sara?
Most of the main cast members are confirmed to return, including Álex (Manolo Cardona) and Sara Guzman (Ximena Lamadrid), the Lazcano patriarch César (Ginés García Millán), the matriarch Mariana (Claudia Ramírez), and the Lazcano children Elisa (Carolina Miranda), José María aka Chema (Eugenio Siller) and Rodolfo (Alejandro Nones).
Are there any new cast members?
It has been announced that joining the cast for season two are Daniel Giménez Cacho, Matías Novoa and Antonio de la Vega.
Liv is a freelance journalist currently studying English at university. She loves covering everything from entertainment and politics to lifestyle and travel. As well as writing for My Imperfect Life, Liv has bylines in The Times, HuffPost, Den of Geek, Bustle The Metro and The Bookseller.