The viral TikTok pan foodies love is majorly discounted for Black Friday
Snag savings and likes with the Always Pan! It's as gorgeous and photo-worthy as it is versatile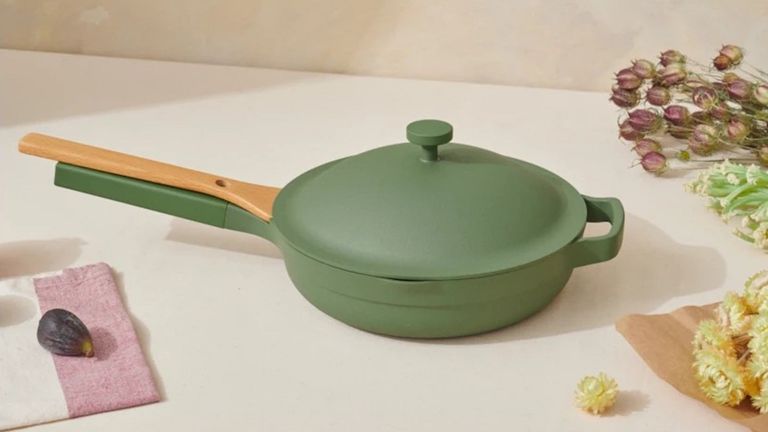 (Image credit: Our Place)
Time to spruce up that holiday wishlist! The Always Pan, one of our favorite viral TikTok items to grace your FYP, is on sale this Black Friday. Santa does think you could use a little help in the kitchen...
The famous pink pan, which comes in an array of soft-toned hues, not only looks beautiful on your stovetop but is incredibly versatile—eight functions in one. The easy-on-the-eyes cookware is meant to replace your fry pan, sauté pan, steamer, skillet, saucier, saucepan, non-stick pan, spatula, and spoon rest. Plus, it's simply adorable.
If you're thinking about tackling some of the best TikTok recipes while stuck inside this winter (we're always craving pesto eggs for brunch), now is the time to shop. Certain colors are already selling out, and you won't want to miss the opportunity to snag your favorite shade!
---
---
@sereinwu

In ❤️ w/ my Our Place Pan. Not sponsored! (serein10 for $10 off) #cooking #ourplace #alwayspan #kitchenhacks #minimalist

♬ Taste It - Ikson
The Always Pan Black Friday deal
Our Place, Always Pan ($145, $99) 
The social media-famous Always Pan is a photographer and videographer's dream with its beautiful non-toxic, non-stick ceramic coating that comes in 10 soft shades. 
The 10-inch diameter and 2.7-inch depth makes this item perfect for braising, searing, steaming, straining, sautéing, frying, boiling, serving and storing. 
Even better? There's a 30-day trial that will allow you to practice with your new toy. Get comfortable with its functions and find the right lighting for a quick video for your TikTok followers! We have a feeling you'll be gathering likes in no time.
Be sure to explore the other discounted items during Our Place's sale. Considering you're able to snag up to $125 off, now seems like the ideal time to find a delicious recipe. We'll see you at your place for dinner!