Forget nature's cereal—pesto eggs are the latest breakfast TikTok trend
Avocado toast just got a whole lot better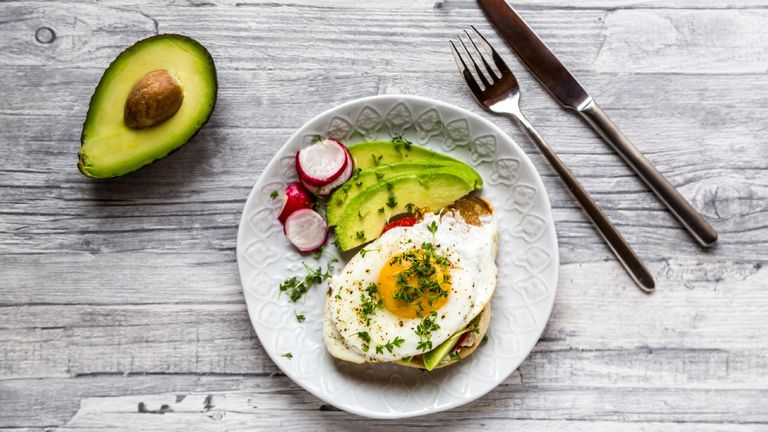 (Image credit: Getty Images / Westend61)
If there are two things the video app is good for, it's finding the best TikTok hacks and recipes. TikTok brought us nature's cereal, baked oats, the hot chocolate bomb, and now comes the best treat yet—pesto eggs.
Stepping up your egg game has never been easier. All you need is green pesto and some huevos, and you've got yourself a delicious and aesthetically pleasing brunch.
TikTok user Emily Wilichowski (@amywilichowski) showed just how simple they are to make. Her video now has over 1.3 million likes and she promises pesto eggs will change your life.
Wilichowski says: "All you do is use pesto instead of the normal cooking oil that you cook your eggs in."
"You can do fried eggs, sunny side up eggs, or scrambled, and then the oil in the pesto will stop the eggs sticking in the pan."
All you need to do is wait until the pesto looks melted and runny and then add your eggs and cook them as you like—no need for extra butter or oil.
Wilichowski then pairs her pesto eggs with toast, ricotta, chili, and honey but the flavor combinations are endless. whether you just want to spice up your everyday avocado toast or you want to try something more adventurous.
The recipe has taken TikTok by storm, with endless variations popping up, using every type of egg imaginable, and they look delicious. Eggs have really never looked so good.
Another user paired the pesto eggs with melted mozzarella and made the most perfect-looking fried egg we've ever seen.
If nature's cereal, with its mixed fruit and coconut milk, wasn't quite for you, give pesto eggs a try. From the number of views and videos popping up, you won't be disappointed.
All we want to know is, where has this been all our lives?!
Naomi is trainee news writer who writes for My Imperfect life, Woman & Home and Goodto. Naomi writes articles from fashion trends and skincare to entertainment news.