Ana de Armas' incredible 'break up hair' following her split from Ben Affleck
Ana de Armas debuts a new look, following rumoured split from Ben Affleck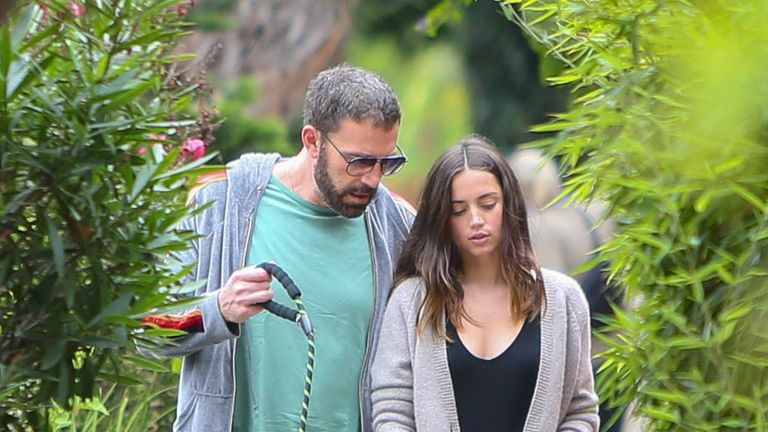 (Image credit: BG004/Bauer-Griffin / Contributor)
Ana de Armas has shown off her incredible 'break up hair' chic bob hairstyle following a reported split from Ben Affleck.
The Knives Out actress, who had been dating Ben for almost 12 months, has dropped the biggest hint that she's moved on with her life by debuting a new hairstyle.
The star, 32, can be seen wearing a white short-sleeve top, with a sleek bob – complete with bangs – in a video in which she praises close friend Claudia Muma.
She has slightly winged eyeliner which you can try with this hack and pink lipstick for the video message and it's the first time she's shown off her fabulous new hairdo in public.
Claudia previously shared a glimpse of Ana's haircut on New Year's Day on her Instastory, but few have seen the 20s inspired bob.
It comes after reports surfaced that Ana and Ben had mutually decided to end their relationship after it was claimed they had reached  'different points in their lives'.
You can view Ana's new choppy bob and her message in the video clip below (fast-forward to 1:24:00 to see Ana's appearance).
According to insiders, Ana wasn't keen to relocate to LA, despite spending most of last year living with Ben at his Pacific Palisades home.
"Ben is no longer dating Ana," the source told People. "She broke it off. Their relationship was complicated. Ana doesn't want to be Los Angeles based and Ben obviously has to since his kids live in Los Angeles."
It's understood the rumoured split came to attention when Ana returned to Cuba for the holiday season while Ben remained in Los Angeles.
It's not the first time a celebrity has had their hair cut straight after a break up –Selena Gomez stepped out with a bob when she split from Justin Bieber and Khloé Kardashian treated herself to a blunt chop after she split from Tristan Thompson in 2019.