You can finally shop Ariana Grande's makeup line R.E.M. Beauty
The Ariana Grande makeup line is soon to invade beauty bags everywhere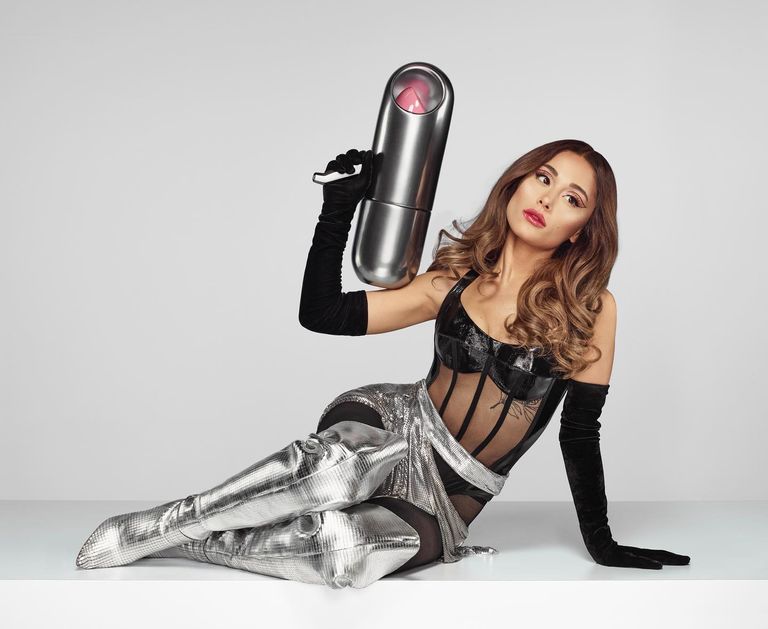 (Image credit: R.E.M. Beauty)
R.E.M. Beauty, the much-anticipated Ariana Grande makeup line, has finally made its debut!
Grande—songstress, newest host on The Voice, impending Glinda the Good Witch and queen of the 60s cat eye—has had a fabulous year, and her segue into the beauty biz is just another triumph on an already-impressive resumé.
Fans can expect "Chapter 1: ultraviolet" to include 11 eye, lip and face products. There will be four chapters in total, so prepare some room in your makeup bag.
---
---
Shop the Ariana Grande makeup line, R.E.M. Beauty:

The entire "Chapter 1: ultraviolet range," which the singer previously teased on her Instagram and features a sweet interstellar vibe that we are anxious to rock, includes the following products:
Midnight shadows eyeshadow palettes
Dream lashes
Flourishing volumizing mascara
Flourishing lengthening mascara
At the borderline eyeliner marker
Midnight shadows liquid eyeshadows
At the borderline kohl eyeliners
Ten interstellar highlighter toppers
On your collar matte lipsticks
Practically permanent lip stain markers
On your collar plumping lip glosses
Utmost importance plumping lip gloss

"R.E.M. Beauty inspires you to make every dream a reality, in both beauty and beyond," Grande states in a press release. "Blending otherworldly ideas with real-world innovation, we exist to empower you to explore what creativity means to you."
Not only is the collection chic, but it's also accessible with a fair price point: products range from $15 to $24. All the more reason to stock up, if you ask us!
If you really want to show your support for the pop star, be sure to also check out the newly launched God is a Woman perfume, too! Don't forget to visit R.E.M. Beauty's website for more.