What is cottagecore? Here's how to get the dreamy look that everyone is obsessed with
We've got the perfect styles for frolicking in a meadow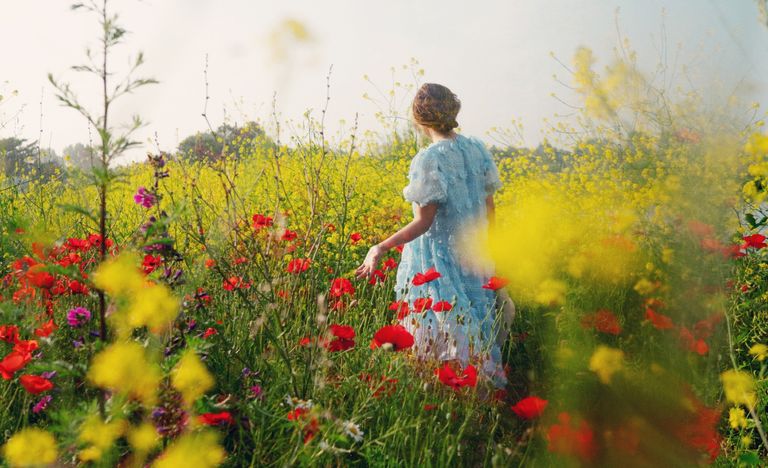 (Image credit: Dilyara Ramazanova / EyeEm)
If running away to live in a quiet cottage surrounded by wildflowers sounds like a dream to you and your capsule wardrobe has at least a couple of puff sleeve dresses, then cottagecore is probably for you.
The trend has been gaining momentum on social media for a while now, from Paula Sutton going viral with her fabulous Hill House Vintage Instagram account, to Taylor Swift's folklore and evermore albums. But what exactly is cottagecore?
What is cottagecore?
The dreamy fairytale-like aesthetic has made its way into our trending feeds as the calming alternative to our fast-paced lives, with themes of gingham, puff sleeves, lace, vintage-inspired, and lots of florals (Miranda Priestly would not approve).
Unlike the digitally connected schedules we tend to have nowadays, cottagecore offers a simple rural lifestyle that is a lot slower. If you were to move into a simple cottage in the middle of the forest without the sounds of a bustling city, then you would be living the ultimate cottagecore lifestyle.
You'd also ditch jeans for a comfy pair of trousers or a mid-to-maxi length dress with puff sleeves and/or a corset. Think of yourself as a fairy living in the forest frolicking and picking wildflowers to turn into a flower crown. The dream now we're definitely over our working from home clothes...
How to incorporate cottagecore into your style
Cottagecore in itself is very vintage and fairytale-like, so you can really live out your princess or fairy dreams. The goal is to create a delicate rustic look with puffy sleeves rather than your classic basic white tee. You also could opt for wearing more flow-y dresses that have a corset closure (perfect for running through the forest barefoot).
Looking to add some pieces to your wardrobe? We found some cottagecore-inspired pieces below for you to shop.
Cottagecore dresses
R.Vivimos Backless Elegant Maxi-Dress | $29.99 - $32.99 View Deal
Cottagecore-inspired tops
Cottagecore-inspired bottoms
Naggoo Midi Skirt | $10.99 - $24.98View Deal