You can now Uber Eats your favorite Estēe Lauder products to your door
Beauty delivered right to your door!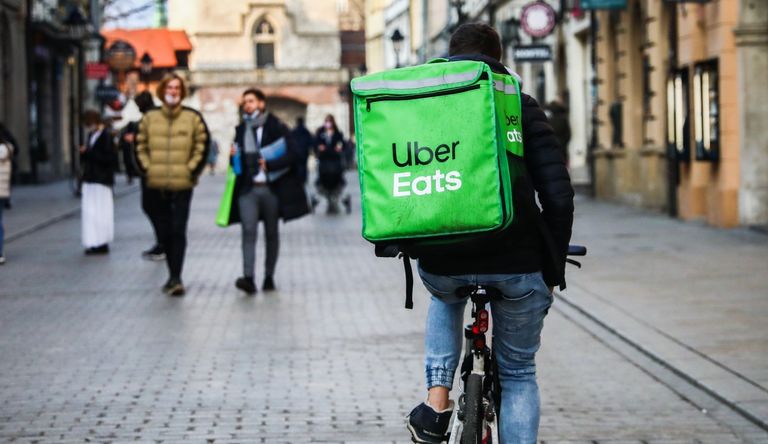 (Image credit: Beata Zawrzel/NurPhoto via Getty Images)
It's official: you can now Uber Eats or Postmates your favorite beauty products straight to your door. Estēe Lauder just finalized a partnership with the two delivery services so that shoppers can order beauty products from one of the apps to their homes. 
Before, we had to choose between shopping in-store or ordering online. While online shopping takes the hassle out of leaving our homes, we still have to wait the three to seven days it can take for our products to reach us. For all those antsy folks out there, you can now cut shipping time down to same-day delivery.
Starting May 8th, shoppers will be able to shop Estēe Lauder's products from 60 stores across the U.S.
Imagine, you can now receive the best vitamin C serums and the best foundations for sensitive skin at the touch of a button and receive them within the same day. No leaving the house required! The Estēe Lauder development joins fellow beauty retailers like Sephora, who adopted same-day delivery last fall. 
This will be perfect for those moments when you run out of your favorite moisturizer and need it instantly.
For Uber, this is a big move for the company, which has been trying to move outside of just delivering food from local restaurants in your area. The company aims to include alcohol, groceries, convenience, and now beauty.

"The past year [has] accelerated this notion of the 'get anything' portion of [Uber's] business," said Julie Kim, global head of membership at Uber in an article by WWD. "It's not just food. As consumer behavior has been shifting, the expectation of on-demand services has evolved, and consumer expectations have been growing. Having a partnership like Estée Lauder, which is the first of its kind in the Uber Eats app, makes a lot of natural sense."
We can hardly wait for this launch to happen and if you're in need of a beauty refresh, we put together our top favorites from Estēe Lauder below for you to add to your skincare routine:
Estēe Lauder Double Wear Stay-in-Place Makeup | $43 (£34.50)View Deal