The best foundations for sensitive skin that won't spark a skin flare-up
The best foundations for sensitive skin, according to dermatologists and skin experts
Included in this guide:
1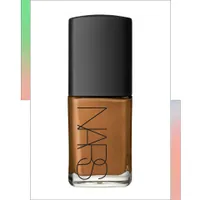 NARS
Sheer Glow Foundation
2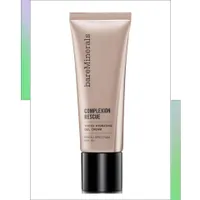 Bare
Minerals Complexion Rescue Tinted Hydrating Gel Cream
3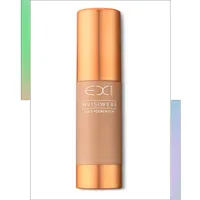 Ex1
Cosmetics Invisiwear Liquid Foundation
4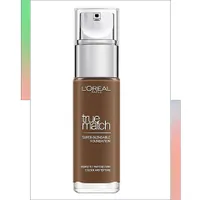 L'Oreal
Paris True Match Liquid Foundation
5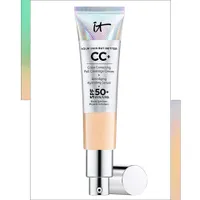 IT
Cosmetics Your Skin But Better CC+ Cream with SPF 50
6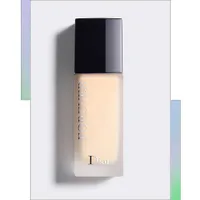 Dior
Forever Foundation Matte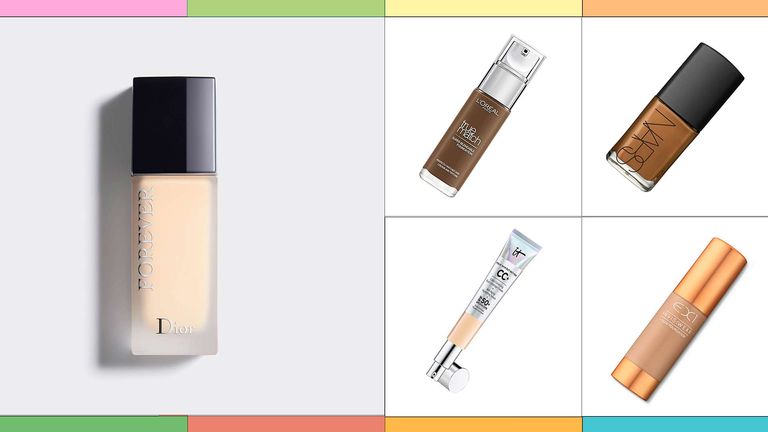 (Image credit: Dior / L'Oreal / Nars / IT Cosmetics / EX1)
Struggling to find the best foundations for sensitive skin? From BareMinerals to NARS, these are the formulas that dermatologists, doctors, and their patients love
Whether you're after the best non-comedogenic foundations or the best foundation for acne-prone skin, several factors including shade range, price point, and finish make finding the best foundation a tricky undertaking. However, for those with sensitive skin, the journey to finding 'the one' can be especially difficult.
Slather a potential contender onto the skin without taking the necessary precautions, and you run the risk of triggering a reaction. For those who've ever had one, you'll know only too well how this can greatly undermine your confidence in using a cover-up.
If this sounds like a familiar situation, don't be disheartened. We've asked five dermatologists and skin experts for their top recommendations to make your search for the perfect base go all the more smoothly. Whether you have dry skin, acne, eczema, or rosacea, there's something for every texture preference, sensitivity type, and budget.
How to choose the best foundation for sensitive skin
As a good starting point, opt for formulas that are lightweight and buildable over ones that are thick and long-wear. The reasoning behind this is two-fold: firstly, they'll give you greater control when it comes to coverage, allowing you to build it up only where needed for a finish that's customized instead of cakey. With this in mind, it's worthwhile widening your search to include tinted moisturizers and CC Creams.
Secondly, they'll be easier to remove. High coverage, heavy and thick textured foundations tend to clog pores and require greater elbow grease to get rid of every last scrap. The more rubbing required, the greater the risk of disrupting your barrier function which could result in skin being left red, drier, and more prone to breakouts.
Next, treat shopping for makeup like you would your skincare, specifically looking for brands that cater for reactive skin types. If you've found a brand whose skin products work for you, see if they also do a base line. If not, seek out ranges that say that they're hypoallergenic or non-comedogenic. Typically, these would have been created using ingredients that cause fewer allergic reactions and are less likely to clog pores. However, these terms aren't necessarily regulated, so have a good scan of ingredients lists before parting with your cash to make sure that they don't contain something that you know from past experience causes you irritation.
For sensitive skin that is often prone to dryness, keep an eye open for ingredients that will help boost moisture levels. "Look for hydrating ingredients such as hyaluronic acid, glycerin, and vitamin E (also known as tocopherol or tocopheryl acetate," recommends consultant dermatologist Dr. Justine Kluk. Skin-soothers such as aloe vera can be helpful for reducing inflammation.
And lastly, patch test—including the following foundation recommendations—for added peace of mind because at the end of the day, everyone's sensitivities and tolerances differ. Apply a small amount of the product onto a clean area of skin such as the upper forearm or behind the ear (the more discreet, the better) and if there's no redness, burning, or itching after 24 hours, you should be good to go. Many brands now offer handy sample sizes of foundations allowing customers to try before they buy instead of committing to the full-size version right off the bat.
The best foundations for sensitive skin according to dermatologists
1. NARS Sheer Glow Foundation
Fresh, dewy skin in a bottle, this foundation is best for those with eczema.
Specifications
Coverage: Sheer, buildable coverage
Shades and inclusivity: 40 shades
Added extras: Vitamin C derivative, antioxidants and turmeric extract
Reasons to buy
+Non-comedogenic+Hydrating and light-reflective+Fragrance-free+Large shade range
Reasons to avoid
-Could make skin look shiny and may need blotting-Coverage may be too light for some
In terms of texture and finish, this glow-boosting base ticks a variety of boxes. "I love this foundation as it is light, fluid, and hydrating," consultant dermatologist Dr. Justine Hextall tells us. It's this combination that makes it ideally suited for this skin type. "Because skin that has eczema is dry, it can look dull. Heavy foundations that are matte can exacerbate this appearance."
When it comes to its formula, this foundation also excels. It's brightening, protective and moisturizing, and importantly, doesn't include ingredients that are likely to cause problems for reactive skin. "It is not perfumed which is important for dry, sensitive skin that can be easily irritated," says Dr. Hextall. She also loves that it's light-reflective, a handy add-on for feigning a hydrated glow and smoother, more even skin. Plus, because it has such an extensive shade range, she has no problem recommending it to her patients in the confidence that they will be able to find their perfect color match.
La Roche-Posay Toleriane Teint Foundation Fluide
La Roche-Posay Toleriane Teint Foundation Fluide, $17.57 | £18, is also one of Dr. Hextall's recommendations for those with eczema as its absence of common irritants and allergens makes it extremely unlikely that it will aggravate significantly sensitive skin. However, its sparse shade range (more colors would be hugely welcome) and less hydrating formula let it down and so NARS Sheer Glow gets top honors in this category for her.
2. Bare Minerals Complexion Rescue Tinted Hydrating Gel Cream
Perfect for dry skin, a light and hydrating tinted moisturizer base that gives skin a radiant, natural-looking glow
Specifications
Coverage: Sheer to medium coverage
Shades and inclusivity : 18 shades
Added extras: Mineral SPF30, vegan-friendly
Reasons to buy
+Non-comedogenic+Contains moisturising ingredients glycerin, squalane and sodium hyaluronate (a form of hyaluronic acid) +Lightweight gel-cream texture+Dewy, radiant finish+Oil-free+Fragrance-free
Reasons to avoid
-Not great for covering blemishes—a separate concealer would be required
Providing a dose of makeup, skincare, and suncare, it's easy to see why this lightweight and hydrating base is consultant dermatologist Dr Justine Kluk's top pick for sensitive skin that's dry. Buildable and easy to remove, it spreads like a dream and gives a dewy, fresh finish that's ideal for creating an everyday glow. "It's perfect for evening out your complexion for a natural, airbrushed look," she tells us and, unlike a powder foundation, it won't soak up any moisture that you do have or cling to flaky skin.
Medik8, Press & Glow, $26 | £23
In order to get the most out of it, Dr Kluk recommends prepping the skin well: "Cleanse, then follow with a gentle exfoliator such as Medik8 Press & Glow tonic with PHAs and a moisturizing primer to create a smooth, even base."
3. Ex1 Cosmetics Invisiwear Liquid Foundation
If you have sensitive skin and are prone to acne, this budget-friendly base provides a luminous second-skin finish
Specifications
Shades: Medium to full coverage
Coverage and inclusivity: 16 shades
Added extras: Vegan friendly
Reasons to buy
+Non-comedogenic+Affordable+Semi-matte finish+Fragrance-free+Oil-free
Reasons to avoid
-The packaging isn't quite as premium as the product itself
Finding a base for reactive skin that's also acne-prone can be a real challenge. Ideally, a foundation needs to offer a good level of coverage, can't be too thick or heavy to avoid clogging skin and making breakouts worse, and it also can't be too hard to remove. It's a fine balance, but this non-comedogenic and fragrance-free pick strikes it, says skincare expert and founder of Dr. Sam's Skincare, Dr. Sam Bunting. "This feels like a premium foundation with a really luminous second-skin finish, but without the price tag," she tells us.
She's also particularly impressed by its shade range, especially how it caters for those with yellow undertones. "It's actually really hard to find a foundation with this number of shades that's also free from common irritants and allergens, like fragrance." The EX1 website has a useful virtual shade matching service to pair you with your ideal match. Once found, Dr. Bunting recommends using a Beautyblender to apply it instead of a brush or fingers which are more likely to cause friction and ruffle up dry patches on the skin.
4. L'Oreal Paris True Match Liquid Foundation
Best for those with dry and sensitive skin, this high street buy serves up high quality results
Specifications
Coverage: Full
Shades and inclusivity: 40 shades
Added extras: Calming Aloe Vera
Reasons to buy
+Non-comedogenic+Great price point+Contains multiple moisturizing ingredients+Wide shade range+Long-lasting but lightweight
Reasons to avoid
-Only contains SPF17—too low to rely on as your only form of sun protection-Colors can be different slightly to expectations
Providing the results of a foundation twice its price, this affordable base is packed with benefits. As well as being lightweight, consultant dermatologist Dr. Justine Kluk tells us that its hydrating formula containing hyaluronic acid, glycerin, vitamin B5, and vitamin E makes it ideally suited to dry skin types. What's more, its buildable texture allows for a more customized, natural-looking, and glowy finish.
Its shortcomings? There aren't many. Dr. Kluk recommends exercising caution when it comes to its SPF—although highlighted as a key feature, alone it wouldn't provide sufficient sun protection. A separate sunscreen is always preferable. And secondly, as pointed out in our previous edit on the best non-comedogenic foundations, take extra care when color-matching as some of the shades can look a little different than expected.
5. IT Cosmetics Your Skin But Better CC+ Cream with SPF 50
Best for those with rosacea this multitasking cover-up provides great coverage without feeling cakey
Specifications
Coverage: Medium to full
Shades and inclusivity: 14 shades
Added extras: SPF50
Reasons to buy
+Contains moisturizing skin ingredients+Full, non-cakey coverage+Subtle radiant finish+A little goes a long way
Reasons to avoid
-Slightly off-colors
Yes, this cover-up may have 'CC' in its name, but for all intents and purposes, it's a foundation—and one of the most effective around for those who have one of the many forms of rosacea. "Rosacea can be really troublesome as although it can be more obvious in lighter skin types, it also affects skin of color," explains consultant dermatologist Dr Thivi Maruthappu. "Signs include facial redness, flushing, and a burning sensation. You can also have whiteheads (pus-filled spots) and red lumps (papules) and while it typically affects the cheeks and nose, it can also affect the forehead."
For this multifaceted skin condition, Dr. Maruthappu recommends this multitasking base. "It contains niacin, hyaluronic acid (which helps to retain moisture in the skin), calming aloe leaf extract and antioxidants, as well as all-important SPF 50 (sunlight is aggravating so year-round high factor SPF is essential). It's also fragrance-free."
With a creamy texture that's blendable and buildable, it's no wonder that her patients love it. Some reviews highlight that the shades can be a little lighter or darker than expected though, so get a sample first if you're unsure of your color match. IT Cosmetics has a helpful selection of photos to use as references, as well as options to upload a photo and have a video consultation.
Your Skin But Better CC+ Oil-Free Matte SPF40
6. Dior Forever Foundation Matte
Best for a matte finish that isn't flat
Specifications
Coverage: Medium to full
Shades and inclusivity: 36 shades
Added extras: Contains skin smoothing rosehip extract
Reasons to buy
+Non-comedogenic+Great for combination and oilier skin+Impressive shade range+Oil free
Reasons to avoid
-It's on the pricier side of the spectrum
If you have sensitive skin and a shine-prone T-zone, then this could be the base for you. "It's a great all-rounder," says Dr. Ifeoma Ejikeme, skin expert and medical director of Adonia Medical Clinic. "I love that it's light wear, oil-free, non-comedogenic, and has added ingredients to hydrate the skin."
What's more, she points out that it finishes matte without looking mask-like (a rare find in our experience). Plus, its far-reaching shade range makes it a great choice for a variety of skin tones. A little goes a long way to ensure that you get your money's worth too—we're sold.
Ayesha Muttucumaru is a beauty and lifestyle journalist with a decade's experience writing for titles such as Woman & Home, Women's Health, Red, 35Thousand, and Get The Gloss. A fan of eyeliners and one-liners, she loves demystifying everything from makeup techniques to the latest buzz ingredient in skincare and has a special interest in diversity and mental health. In her spare time, she can be found sharing theories about Line of Duty, working through her Golden Girls box set (she's such a Dorothy), thinking that she can dance, and losing countless hours to TikTok.