This Amazon Prime Day deal will give you three months of free Disney+ and Hulu
Essential viewing alert...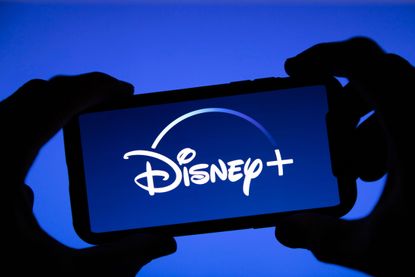 (Image credit: Ink Drop / Alamy Stock Photo)
Netflix may have been our pandemic godsend — along with living for our comfy loungewear, home baking and, of course, our latest Amazon delivery — but there are two (new-ish) kids on the block to rival the streaming giant when it comes to supplying distraction. Rival streaming services, Disney+ and Hulu are packed with a whole host of great shows.
What's on Disney+ and Hulu anyway?
Disney+ is aimed at adults as much as kids. It has the big-hitters, Marvel and Star Wars, with all the spin-offs that come from those global brands (WandaVision and The Mandalorian are particular must-sees) but also has the Oscar-winning film Nomadland on its roster, along with the nature documentary, Elephant — famously narrated by Meghan Markle. Just as you'd expect — especially with the Star entertainment library as part of the subscription — Disney+ is also the place for your nostalgia TV fix, with everything from Lizzie McGuire, to The Lion King and Hannah Montana.
Meanwhile, Hulu is home to a huge range of TV shows and films — from the latest, final (*sob*) season of Keeping Up With The Kardashians, award-winning shows like Little Fires Everywhere and The Handmaid's Tale, as well as one of the most critically-acclaimed movies of the past year, The United States Vs. Billie Holliday.
How to get 3 months of The Disney Bundle (Disney+, Hulu and ESPN+), for free, on Amazon
There's no doubt that you get a lot of bang for your buck with a Disney+ or Hulu subscription. But we've got even better news — you can try them both out, for free, for three months, as part of a great Amazon Prime Day deal
New subscribers can get three months of 'The Disney Bundle', for free, when they buy an eligible Fire TV stick or Fire Tablet. ESPN+ is also included in The Disney Bundle — ideal for any sports lovers.
Amazon Fire TV Stick 4K ($24.99, during Prime Day) and Fire Stick TV Lite (just $17.99, during Prime Day) are devices that turn your ordinary TV into a 'smart TV' allowing you to stream Netflix, HBO Now, Amazon Prime and YouTube, as well as Hulu and Disney+.
Fire Tablet (from $44.99, during Prime Day) is a portable device in a range of sizes that gives you access to a range of shows, wherever you are
Normally, a Disney+ subscription would cost $8 a month, or $80 per year, while Hulu is usually $5.99 a month or $59.99 a year. When the three month free period is up, The Disney Bundle costs $13.99 per month. This amazing Prime Day deal is valid until Tuesday, June 22, 11.59pm PT.
That's your TV viewing sorted for the whole summer. Who wants to go outside anyway? You can thank us later.
Lauren is a freelance writer and editor with more than six years of digital and magazine experience. Most recently, she has been the Acting Commissioning Editor of Women's Health—where she co-produced the Going For Goal podcast—and has previously also written news and features for titles including The Telegraph, Grazia, Stylist, Dazed, The Sun's Fabulous, Yahoo Style UK and Get The Gloss. She covers all aspects of lifestyle, specializing in health, beauty, and travel. Can't live without: oat milk lattes, new podcast episodes, long walks, and great skincare.