Gigi Hadid's surprising favorite piece of loungewear
The new mom's favorite T-shirt is Blackpink merch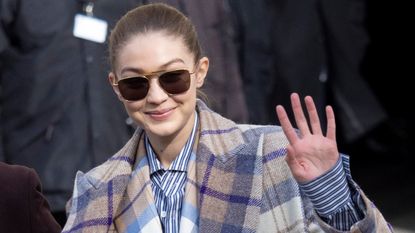 (Image credit: Getty/ Arnold Jerocki)
Gigi Hadid is now a certified 'Blink'. The new mom has traded modeling for motherhood for the time being, but style is clearly still part of her everyday life. Need proof? She's recently been spotted wearing some very cool Blackpink merch.
As one of the top models on the planet, Gigi obviously has the hottest hookups for the best comfy loungewear to shop this winter, but it's safe to say her fave is the 'Kill This Love" Blackpink tee. And, best of all, it's only $30 in select YG Entertainment stores, if you want to replicate her look.
Hadid posted a quick snap on her Instagram story, which she captioned #Bedtime, wearing a Loops Beauty sheet mask but fans also spotted her repping the girl group's In Your Area Tour merch line.
Gigi Hadid IG story update wearing BLACKPINK 'In Your Area' Tour T-Shirt #BLACKPINK @BLACKPINK pic.twitter.com/WWfdcVh2pzJanuary 29, 2021
See more
Blackpink stans took to Twitter, Instagram and fan forums to express their excitement over Gigi's devotion to the girl band. Some Blinks were even eager to stir up some trouble, as they questioned 'who her bias is?' (We'd love to know her favorite Blackpink band member!)
Others were gushing over their new "girl crush," as one commenter joked: "The pinks are the godmothers to Zigi's baby, I KNEW IT." And some begged for a Zaynpink collab between the girl group and Gigi's baby daddy, Zayn Malik. We're not sure that will be happening anytime soon, but there's no harm in trying!
This isn't the first time Hadid has shown love for the K-pop group. She's publicly been a fan since 2019, following a Coachella post that went viral: pop idol Ariana Grande posted a photo alongside Lisa, Rosé, and Jennie after the festival, and Gigi was one of over six million people who liked the pic.
It makes sense that Blackpink would be on Hadid's radar, considering Jennie, Jisoo, Rosé and Lisa are slowly becoming "It girls" on the fashion scene. The K-pop quartet have quickly become style icons across the globe, snapping up partnerships with high-profile fashion houses such as Cartier, Dior, Chanel and many others.
Pull a Gigi and pick up some Blackpink merch for yourself with these stylish selects below: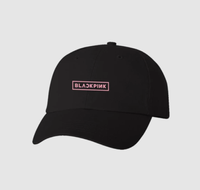 Since December 2020, Kudzai has worked as a trainee journalist at FUTURE, writing about fashion, entertainment and beauty content for My Imperfect Life.

Kudzai previously worked as a freelance fashion wardrobe stylist, directing magazine photoshoots and coordinating the fashion direction of recording artists.

A fully qualified Journalism and Media graduate from De Mont Fort University, Kudzai graduated in the summer of 2020.