Why Grey's Anatomy's Covid-19 storyline is getting mixed review from fans
The show has written the pandemic into its latest series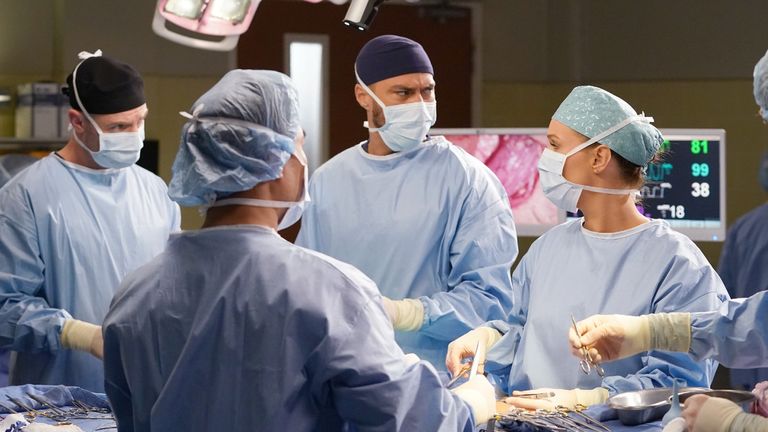 (Image credit: Gilles Mingasson/ABC via Getty Images)
By Sarah Finley
Some TV shows have written the pandemic into storylines, while others have chosen to completely ignore it.
Grey's Anatomy's 17th season has got fully on board with the pandemic and has made it the main focus - with the characters treating Covid patients, wearing Hazmat suits for protection against Covid -19, and even one of its main characters catching the virus.
However, there have been mixed views on whether the show, which started in 2005, should have written the virus into the storylines at all - with some fans saying that it's 'too realistic'.
Fans have been taking to the Grey's Anatomy Facebook page to share their opinions on whether the show should be dramatizing something which is devastating real lives.
Superfan Jackie Correa, who regularly interacts on the page, told InStyle said that the latest series feels too real, and even though she's been a fan for the last 5 years she'll now be boycotting it.
She went on to say: "At first I was really enjoying it and it took my mind off things for a while, but this last episode was just too much. I live in Los Angeles and every day is worse than the last. It's too depressing because it's too real."
While others have said that the storylines have been too traumatizing for them.
However, other fans have spoken out on the social media page to thank the writers for such a true account of what is happening during the pandemic.
Laura Self said of one of the storylines, via the fan page: "Thank you for so beautifully expressing what children of Alzheimer's patients endure. Both of my parents have it, my dad passed in April, and my mother was just diagnosed with COVID-19."
Others, including health care workers, have gone on to say that the shows storylines have 'validated their experiences on the front line'.
Other TV shows have written the pandemic into their storylines - including the popular drama This Is Us.