The Halo Code: First 'Afro hair code' to protect Black people from discrimination has launched in the UK
Here's everything you need to know about The Halo Code.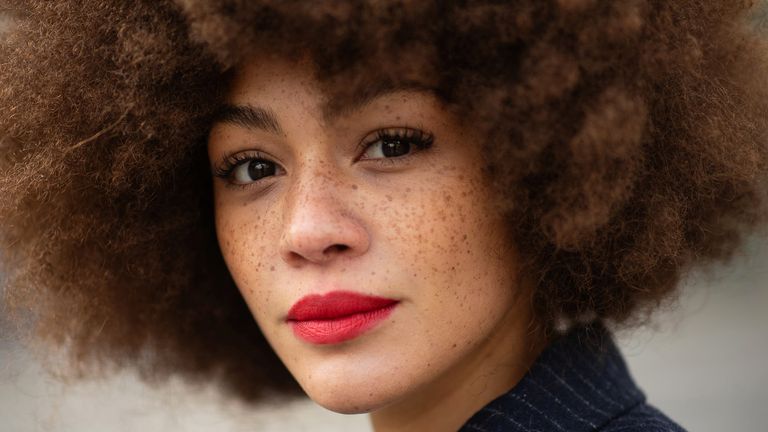 (Image credit: Brian Dowling / Contributor/Getty Images)
The UK has launched the Halo Code and taken one massive stride towards championing all Afro hairstyles.
What is the Halo Code?
Founded by 30 young Black activists from social justice group The Advocacy Academy , the Halo Collective is campaigning to end hair discrimination.
The Hair Code is the first initiative created by the Collective and will involve a pledge, signed by schools and businesses, that promises members of the Black community that they have the "freedom and security to wear all afro-hairstyles without restriction or judgment". This includes any child who wishes to wear their hair however they choose to in school.
Does hair discrimination still exist?
Yes, sadly it does. And, it remains something that many people have to contend with on a daily basis.
Race-based hair discrimination has been illegal in the UK since the Equalities Act became law in 2010, but it is still a regular occurrence.
In fact, 58% of Black students have experienced name-calling or uncomfortable questions about their hair at school, and 1 in 5 Black women feel societal pressure to straighten their hair for work - according to research from World Afro Day and De Montfort University.
Katiann Rocha, the 16-year-old co-founder of the Halo Code, described how her hair had been called "messy", "unkempt" and "wild" on a BBC Radio 1 Newsbeat programme.
"The Halo Code will allow for black people to be fully accepted in an environment that celebrates their natural hair and styles, because we've been discriminated against it for so long," she says.
This discrimination is altogether more startling now that Afro hair is the beauty industry's influencer - and big economic driver.
"More and more black consumers are moving away from heat straightening and chemically relaxing their hair, and are embracing their true texture," says Vernon Francois, hairstylist to Lupita Nyong'O and Kerry Washington.
With this new approach comes an increase in demand for products. Enter the Curly Girl Method and the best brushes for curly hair.
In the UK alone, the black hair industry is worth an estimated £88 million, with black women spending six times more on hair care than their white counterparts. Meanwhile, the US market for black haircare is estimated to be valued at a staggering $2.5 billion.
Unilever UK, parent company of Dove, has become the first employer to adopt the Halo Code, with more schools and companies to be announced in the coming weeks.
So President Biden if you didn't get the memo already, lets adopt the Halo Code in the US, too, and put an end to hair discrimination once and for all.