How to master the 'Bridgerton Brow'
The Bridgerton Brow is like the Regency-era boy brow.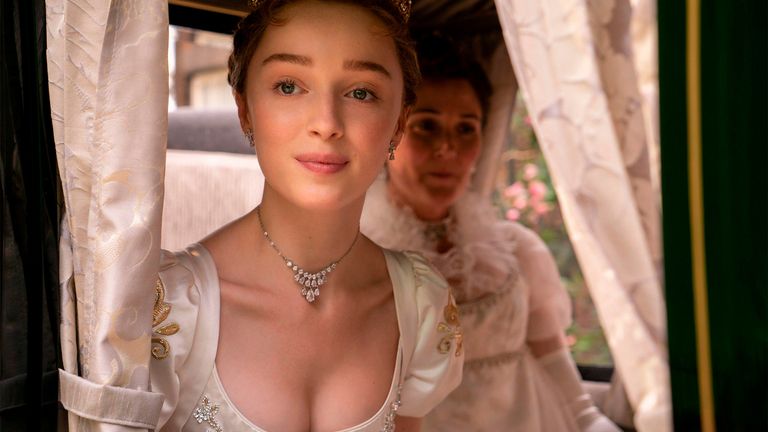 (Image credit: Everett Collection Inc / Alamy Stock Photo)
We're making the call now: the 'Bridgerton Brow' is set to become the hottest way to get your brows on fleek in 2021. A far cry from Instagram's current obsession with heavily filled in, slicked up, laminated brows, the Bridgerton Brow walks a fine line between perfect arches and fluffed up - what one might call 19th-century boy brows. 
In other words, prepare for straight, natural-looking and semi-groomed furrows to flood your social feeds very soon. This is good news on the anti-ageing front, too, as boy brows appear thicker and fuller - like the ones you sported as a child - so look immediately more youthful.
Take Daphne, whose entire look is inspired by Audrey Hepburn in the 1956 production of War and Peace. Only slightly angled, the young aristocrat's brows are characterized by their face-framing shape and bushy-but-perfectly-preened finish. 
And who can overlook the Duke's (aka Rege-Jean Page's) brows, which do all the talking when he is silently brooding? Thick and arched at the ends, his default is one brow raised in a whimsical/arrogant/playful (delete where appropriate) expression. 
Naturally full brows call for little more than brow gel to brush them up. Glossier Boy Brow is your go-to here. As its moniker suggests, the texture was inspired by hair pomades and gives the softest hold, so brows don't resemble glued-on caterpillars.
If your brows are more on the spindly side, remember pared-back is key so invest in a soft brow pencil with a spoolie on one end (we recommend Maybelline Brow Ultra Slim Defining Eyebrow Pencil) to draw a straight-ish line underneath the brow. Stick to feather-light strokes to fill in bare patches and finish with brow gel, concentrating your efforts on the area closest to your nose for that feathery, fluffed up finish.
OK, brow tools aren't as sexy as The Duke's Spoon but what we do know is that everyone will be crushing on your new furrows.