Jennifer Lopez to produce and star in new Netflix adaptation of hit thriller
The singer is set to bring Isabella Maldonado's The Cipher to the screen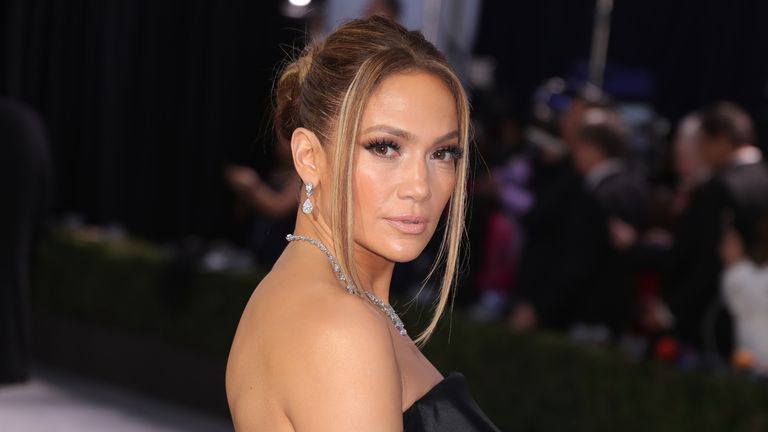 (Image credit: Photo by Leon Bennett/Getty Images)
Jennifer Lopez is set to produce and star in one of Netflix's most intriguing upcoming films. This year has seen a number of impressive book-to-film adaptations including The Secret Garden, Daphne de Maurier's Rebecca and the new period drama Bridgerton which is coming to Netflix this month.
However next year is already set to rival this as Netflix prepares to adapt Isabella Maldonado's bestseller The Cipher.
And now, as reported in Variety, this week, the streaming giant has teamed up with singing sensation Jennifer Lopez for this new film.
Lopez is on board to both produce and star in this adaptation, so it seems certain that we're in for a thrilling watch.
WHAT IS THE CIPHER ABOUT?
Released in November this year, Isabella Maldonado's The Cipher is a chilling thriller that follows FBI Special Agent Nina Guererra.
Having escaped the clutches of a serial killer when she was just 16 years old, he turns his sights on her again after a video of Nina fighting her way out of a surprising attack in a Virginia park comes to light. Determined to claim his lost prize, the killer commits a grisly murder to entice her into an investigation before beginning using coded riddles to invite the public to play along with his game.
He fast becomes a cyber-ghost internet sensation, dubbed 'the Cipher'. But Nina knows him for what he truly is: a depraved monster. Following each of his clues, she and the FBI's mind hunter, Dr Jeffrey Wade, track him across the country desperate to stop him. All while the eyes of the world are upon her...
The Cipher by Isabella Maldonado
The Cipher by Isabella Maldonado
FBI Special Agent Nina Guerrera escaped a serial killer's trap at sixteen. Years later, when she's jumped in a Virginia park, a video of the attack goes viral. Legions of new fans are not the only ones impressed with her fighting skills. The man who abducted her eleven years ago is watching and is now determined to reclaim his lost prize. Forming a sinister plan, he commits a grisly murder designed to pull her into the investigation and begins using the internet to invite the public to play along, being dubbed "the Cipher". Partnered with the FBI's preeminent mind hunter, Dr. Jeffrey Wade, Nina races to stop this deadly killer.
Who will Jennifer Lopez be playing in Netflix's adaptation?
Perhaps unsurprisingly for a star with her talent, Lopez will be taking on the lead role of FBI agent Nina. Whilst it's not yet been confirmed who her fellow cast members will be, Elaine Goldsmith-Thomas and Benny Medina will be co-producing alongside her.
The pair previously worked with Lopez on 2019's hit film Hustlers, which also starred the singer, alongside other famous figures including Constance Wu, Cardi B and Lili Reinhart. Lopez received praise for her performance and the film's reception was generally positive.
As a crime drama itself, the success of Hustlers could be an indication of exactly how incredible Lopez's new thriller venture could be.
The film has not yet been given a release date, though we can't wait to see this new The Cipher adaptation.
Emma is Senior Lifestyle Writer for Goodto.com, womanandhome.com and Myimperfectlife.com and she loves sharing the latest lifestyle, celebrity and entertainment news. Before joining Future, previously TI Media, Emma was a Freelance Editor and before that a Publisher for an independent digital publisher. When she's not writing about the next big lifestyle trend, she enjoys cooking, long walks and watching as many crime dramas as she can!