Lili Reinhart is starting the lovely Christmas trend we all need to follow this year
Lili Reinhart has asked fans for their help with this sweet Christmas trend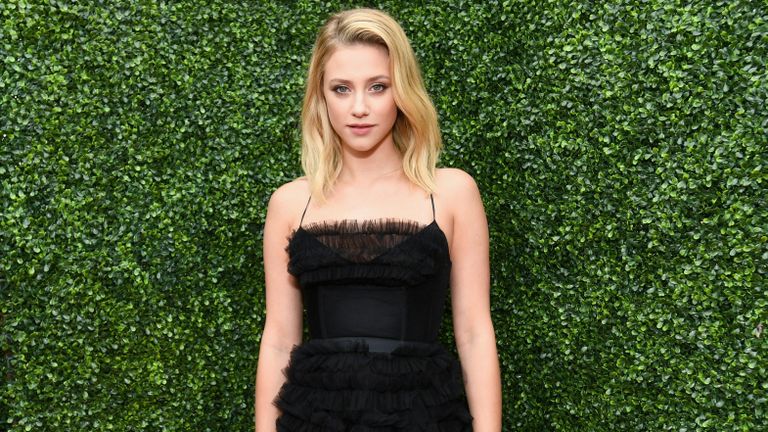 (Image credit: Photo by Emma McIntyre/Getty Images for MTV)
Lili Reinhart is starting the sweet Christmas trend that we all need to follow this year.
The actress has pledged to help small businesses by purchasing her Christmas decorations from companies that would otherwise be overlooked - and she's asked fans for their help.
The Riverdale star took to Twitter to announce: "I'm looking to support small business this year when buying my Christmas decor... send me website links please! Preferably within the states."
And fans have jumped at the chance of sharing their favorite festive buys, with some fans even sharing their own small businesses that make decorations.
One fan shared: "I just wanna say this lil guy is mt favors winter themed item and he's still on my site (sic)".
While another fan shared wreaths and handmade macrame ornaments for the tree.
Lily has impressed fans with her kind gesture that they have started thanking her for thinking of them during the difficult economic situation following the Coronavirus pandemic.
One grateful fan said: "Thank you for supporting small businesses," and another showed off her beautiful candles and captioned it: "Hi! I make 100% soy, hand poured candles. I just launched my holiday collection this week - stock is running a little low, but there are still some available!"
While we don't know exactly how many festive items Lily is looking to buy - whether she is a minimalist when it comes to decking out her home with all things festive or whether she goes to town, Deck The Halls style - it's important to show support and give small businesses a platform to showcase their crafts.
Just some of the benefits of buying your Christmas decorations from small companies is that you are more likely to get something bespoke and something which not many others will have - as they have not been mass produced.
And also take comfort in knowing that the small business gets all the proceeds of the sale - thus helping them to continue to trade and try new things, while also supporting local jobs.
Unable to spend lots of money on huge advertising campaigns, many smaller companies rely on word of mouth and friend recommendations to succeed and grow their customer base.
And fans have even been suggesting small sustainable gifts too like handmade soaps - or even make your own homemade shampoo bars?
With many non-essential shops closed during lockdown, supporting local businesses and shopping with them could be one of the best gifts you can give this year.