JLo has really confused fans with her new TikTok challenge
Love may not 'cost a thing' but it does raise a lot of questions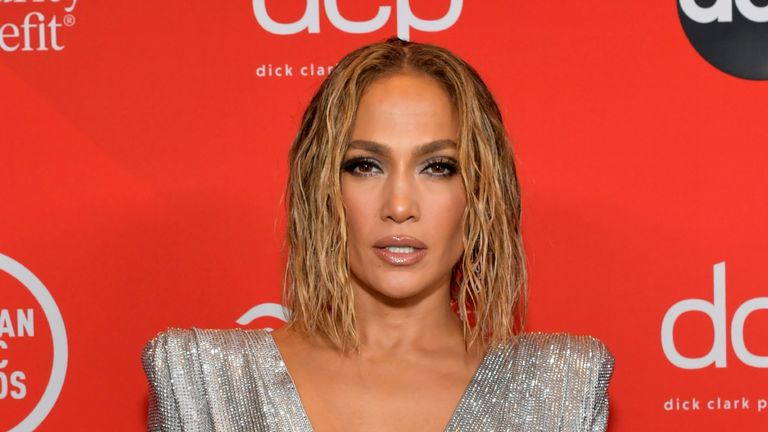 (Image credit: Getty Images / Emma McIntyre /AMA2020 / Contributor)
Jennifer Lopez tried to shake things up with her new #LoveDon'tCostAThingChallenge, but the internet wasn't very impressed. 
From viral TikTok hacks to the Bridgerton Challenge, there seems to be a new thing to keep up with every day, and of course, celebs want in.  
This week marked the 20th anniversary of JLo's iconic song 'Love don't cost a thing' (just where has the time gone?) and to mark the event, JLo took to Twitter to share a challenge under the hashtag #LoveDon'tCostAThingChallenge. It has, however, left fans with many questions and resulted in some hilarious reactions.
@jlo

In celebration of the ##JLo20thAnniversary we're dropping the ##LoveDontCostAThingChallenge. Can't wait to see your renditions !!!! 😎##fyp ##fypchallenge

♬ original sound - JLO
The premise of love not costing a thing is sound, but the video JLo made to go with the song left fans with many questions. The singer was at a sandy beach and threw her expensive jacket and jewelry in the sand.
Fans were left to wonder whether they were meant to go to a beach and throw away their expensive things. One user replied to JLo's video: "You want us all to rush to the beach in a pan de queso [pandemic] to have our friends film us throwing away good jewelry? I'm so confused".
An even more confused fan wrote: "me trying to figure out what the challenge is." 
Another fan asked: "JLo we supposed to throw our valuables on the beach? Is the challenge to find it after we throw it bc we can't afford to replace it?!? What are the instructions?!?!?????"
The ensuing confusion led to a goldmine of hilarious reactions to the strangely executed challenge, even Bernie Sanders made an appearance. 
Fans were also quick to point out that JLo should be encouraging fans to stay at home because of the pandemic and not get people to go to the beach, which led to one fan posting a collection of images of people staying at home. 
Many have also wondered where was the beach JLo visited so they can go and claim her jewelry. The challenge itself was sadly a bust with not many taking part, one Twitter user wrote: "JLo really thought she was doing something with that "challenge."
Despite all the confusion, we can all agree Love don't cost a thing is still a banger, even after 20 years. 
Naomi is trainee news writer who writes for My Imperfect life, Woman & Home and Goodto. Naomi writes articles from fashion trends and skincare to entertainment news.