Inside the Bridgerton TikTok challenge that's going viral – have you tried it?
The Bridgerton TikTok challenge that's going viral and here's how you can have a go...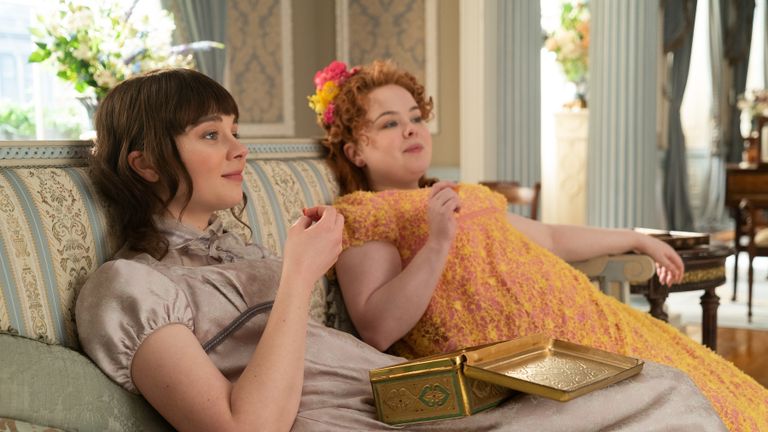 (Image credit: Netflix )
The Bridgerton TikTok challenge is taking the internet by storm as fans of the popular Netflix regency drama mix the 1800s with life in the 21st Century.
For those of you who have binged the whole series you might be needing something to pass your time until the streaming service officially confirms whether there will be a season two of Bridgerton. 
And now you can get into character while having fun at the same time by selecting your favourite scenes to play the TikTok challenge.
What is the Bridgerton TikTok challenge?
The Bridgerton TikTok challenge sees people comparing things like getting ready, flirting and gossiping in the 1800s to doing those same things today.
Users of the social media platform have been stitching Netflix's clips of Bridgerton to their own, and some people have really worked their magic on these TikToks.
And to get fans started, Netflix actually kickstarted the challenge themselves by uploading three iconic moments from the series - including the infamous drop scene between Daphne (played by Phoebe Dynevor) and Prince Friedrich, Lady Violet instigating a gossiping sesh and Prudence having her corset tightened while dressing. 
How to do the Bridgerton TikTok challenge:
Choose the Bridgerton clip you want to 'stitch' from those created by Netflix on TikTok. Click on the 'Send to' button under the comments. There, you'll see a 'Stitch' button you can click on. It'll bring you to a new screen where you can pick out a portion of the original Netflix video you want to stitch onto your own.
Shoot your new video which captures a comparable to 'now'
Add the 'now' text to your new clip and make sure they're placed well and not covering anything important.
Add the perfect hashtag and there you have it, you're ready to post - just remember to add the #Bridgerton to your post.