John Lewis' beauty recycling scheme gives customers £10 vouchers
All you need is five empty beauty products!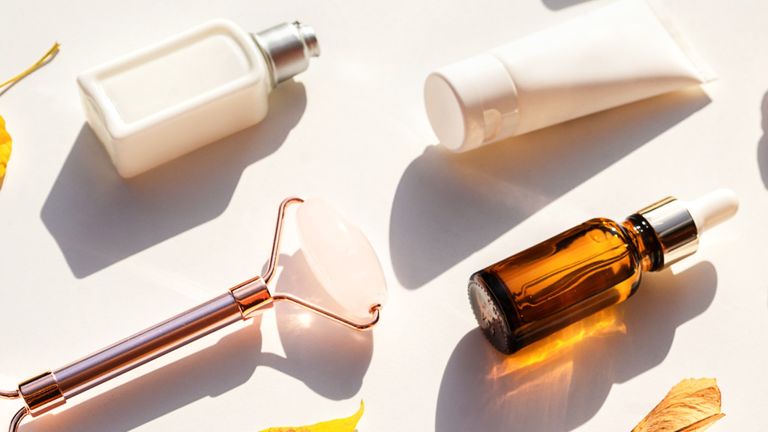 (Image credit: Getty Images / Iryna Veklich)
The issue of sustainable vs ethical beauty is at the forefront of our minds—there are incredible sustainable beauty brands out there, and some of the most famous brands like Garnier and Fenty are becoming more conscious and cruelty-free. But sometimes we forget just how much waste everyday beauty products can produce.
Wouldn't it be great if you could get all the biggest makeup trends, but also be kind to the planet? Well, thanks to John Lewis you can do just that.
John Lewis has doubled the reward for their recycling scheme called "BeautyCycle," which allows John Lewis members to exchange five empty beauty products for a £10 voucher.
The best thing about the scheme is that the products don't need to have been bought at John Lewis! They can be from anywhere.
According to You, over 120 million units of packaging pollute the world every year, meaning it's more important than ever for us all to start being conscious about our impact on the environment.
Each part of the products you bring into John Lewis will be recycled, composted, and made into pellets that will be used in items like furniture and storage containers. (You know we love an upcycled moment!)

The John Lewis beauty recycling scheme began in 2019 and since then 46,000 products have been given to BeautyCycle and they've saved 231,000 products from going to landfills.
From the 19th of April till the 4th of May, My John Lewis members will receive £10. All customers need to do is sign up for My John Lewis, which is free, then you just need to use up all your favorite beauty products and take them to one of John Lewis' beauty counters when you're making a purchase, upon which you'll be given a £10 voucher.
Even after the 4th of May, customers still get £5 vouchers for bringing in five empties. So not only do you get to feel good about recycling, you also get to treat yourself to more beauty products. What more could you ask for?!
Naomi is trainee news writer who writes for My Imperfect life, Woman & Home and Goodto. Naomi writes articles from fashion trends and skincare to entertainment news.