Why journaling for stress can really help when you're feeling overwhelmed
Write it all down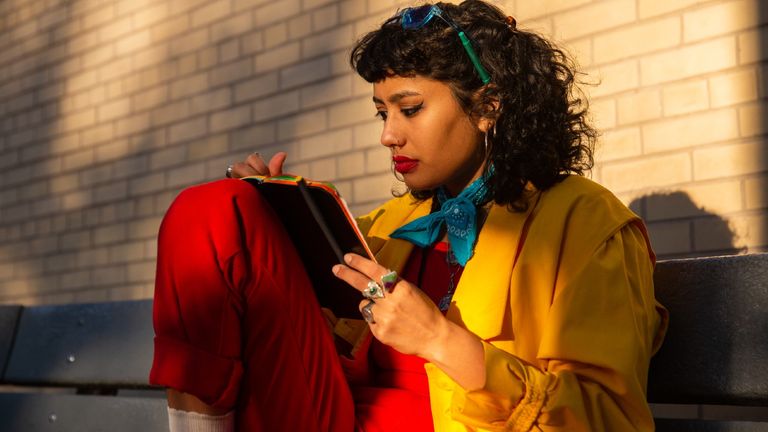 (Image credit: Getty Images / Mengwen Cao)
Stress affects us all, but sometimes very differently. Some of us feel it from time to time and others feel it on some level constantly. Either way, it can have a big impact on our mental wellbeing and can make us feel overwhelmed and even lead to burnout. But there are things we can do to help, such as journaling for stress.
We know what you're thinking—who has time to journal when you're already feeling stressed? Well, journaling doesn't have to be a long, ritualistic self-care practice, nor does it have to be time-consuming. You can easily work journaling into your everyday routine, and if you're new to it, you can find information on journaling for beginners and even guided journaling ideas.
Journaling is a great way to cope when life just gets too much. If you feel like you don't have the time to pour your heart and soul into your diary every day, you can just journal when you feel you need to.
When you feel the negative feelings creeping in—write it all down, which according to Story Terrace's CEO, Rutger Bruining, helps with "regulating your emotions".
What are the benefits of journaling for stress?
There are so many positive effects of journaling. Even the act of putting pen to paper and just being able to see, in writing, what is bothering you can help.
Not only that, but the act of journaling can also bring up feelings of nostalgia, which has been proven to increase happiness. If you're feeling stressed, journaling about past memories and experiences when you were happy and feeling calmer will actually help you feel better.
Bruining adds: "The act of writing in a journal to record our innermost thoughts yields a whole host of benefits when it comes to our mental health. It can better our mood, increase our sense of wellbeing, and even lead to better working memory."
Self-reflection is also a positive part of journaling. Bruining explains that in the modern world where we never stop or slow down, taking the time to reflect and look at your life is really important.
He says: "Harvard researchers have found that making time for self-reflection is a crucial component of learning."
Bruining continues by saying biography writing and journaling are "the ultimate exercise of self-reflection, as you aren't just thinking about a day's work, but your life as a whole."
Journaling regularly will help you build a healthy routine—but there's also no pressure. So there's nothing wrong with journaling if and when you need it. You can use your journal as a way to reminisce when you're feeling low or just to vent when it all gets a bit too much.