Getting into the Christmas spirit early makes you happier according to experts
Time to deck the halls ready for Christmas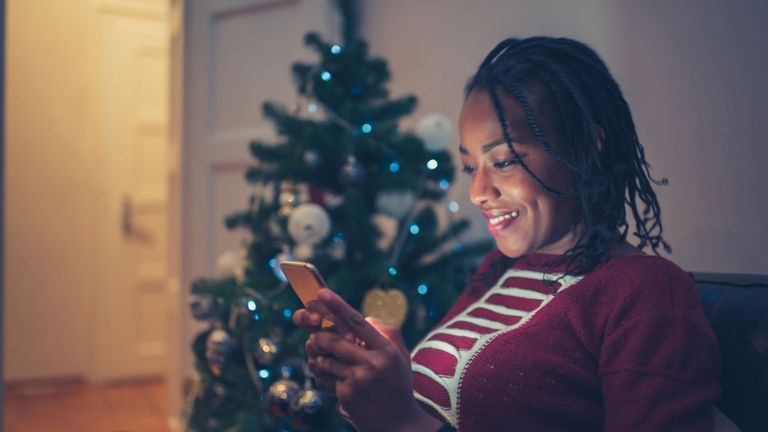 (Image credit: Getty Images)
We all know that one person who can't help getting into the Christmas spirit as soon as Halloween is over. But we also know how reluctant others are to play non-stop festive tunes and get the Christmas tree up before December even arrives.
Now this year, you have the perfect excuse to embrace all things Christmas as early as you like. Experts have now revealed that decorating for Christmas early may just make you happier. 
So when it comes to picking the perfect Christmas tree or fetching down the light-up reindeer, it might just brighten your day right now. 
WHY DOES DECORATING EARLIER MAKE YOU HAPPIER?
Psychoanalysis Steve KcKeown recently revealed to UNILAD: "In a world full of stress and anxiety, people like to associate to things that make them happy, and Christmas decorations evoke those strong feelings of the childhood." 
He went on to add that: "Decorations are simply an anchor or pathway to those old childhood magical emotions of excitement. So putting up those Christmas decorations early extends the excitement!"
RECONNECTING WITH THE PAST
That makes complete sense to us. And psychotherapist and bestselling author Amy Molin agreed, telling UNILAD: "Nostalgia helps link people to their personal past, and it helps people understand their identity. For many, putting up Christmas decorations early is a way for them to reconnect with their childhoods." 
The nostalgia that decorating for Christmas inspires could also help people feel closer to loved ones. 
For those who have lost someone they loved, Amy explained that: "For people who have lost a loved one, the holidays may serve as a reminder of happy times they had with that person in the past."
As a result, she suggested that Christmas decorating early "may help them feel more connected with that individual".
LOOKING AHEAD TO CHRISTMAS 2020
With the world approaching an uncertain Christmas this year given the pandemic, it's unclear exactly how much time we will be able to spend with loved ones.
However, as these two experts have uncovered, the comforting feelings of decorating early might just make things that little bit more magical.
Why not put up the tree and break out the fairy lights as the nights grow darker? You might just be surprised at what a difference they can make...