Mila Kunis reveals embarrassing Ashton Kutcher confession about Bridgerton
Ashton's debut Netflix regency drama ordeal left him 'terrified' as the couple recall their encounter...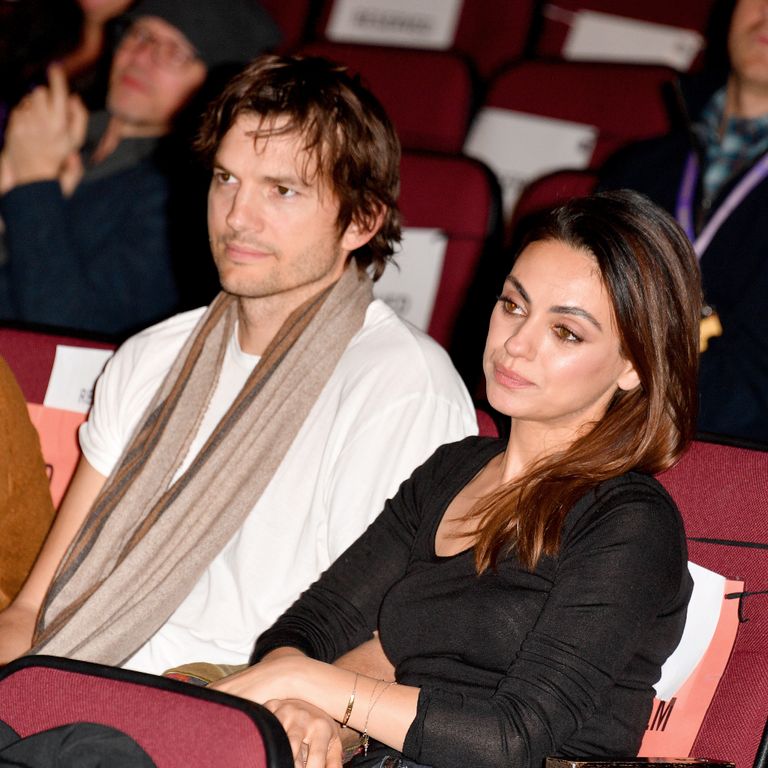 (Image credit: George Pimentel / Contributor Getty)
There can't be many people who haven't yet seen Bridgerton - especially after Netflix crowned the series its most-watched original series ever with 82 million views in the first 28 days of streaming.
But it seems Ashton Kutcher hadn't until he awoke in the middle of the explicit episode five - The Duke and I - which his wife Mila Kunis was streaming one evening.
Now the raunchy scenes are a shock for anyone but for those who have not ever seen the Bridgerton cast in action, seemingly like Ashton, then you could easily be mistaken for watching something else.
And during a joint appearance on NBC Today with Hoda Kotb and Jenna Bush Hager, actor Mila revealed Ashton mistook Bridgerton as porn. Awkward!
Having recalled the night in question, Mila explained: "I fall asleep by 9:30. I am out. It doesn't matter what is on — I'm asleep."
She continued" "(however) Last night, I clearly stayed up till midnight. I was like, 'What's happening in this show?'"
Unlike Ashton who was asleep but unfortunately woke up at the "peak" of the episode which is just as thrilling as using one of the best app-controlled vibrators. Mila spilled: "He looks at me and goes, 'Are you watching a porno?' He was so confused."
Ashton jumped in and added: "It's this mini porno that she's watching in the middle of the night. I didn't know what was going on. I was like, 'Is there somebody else in the bed?' It was terrifying!"
But to make things worse, Mila then shushed her husband and told him to "Be quiet! This is the wedding!"
And after the Black Swan actor was told it "gets much better" by hosts Hoda and Jenna, she replied: "I'm so excited, you have no idea," prompting Ashton to joke that his wife is "cheating on me with this show."
Meanwhile, fans cannot wait for Bridgerton Season 2 after Netflix confirmed it had renewed the franchise in January, with production expected to start in spring 2021.