Netflix's Headspace Guide to Sleep is the new sleep tool we didn't know we needed
Can't get enough sleep? The Headspace Guide to Sleep has you covered...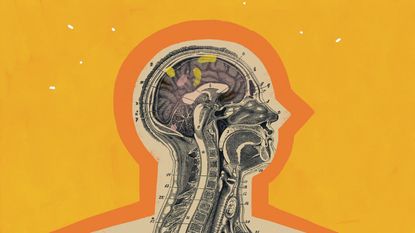 (Image credit: Netflix)
There's been a lot going on in our lives since the start of the pandemic that could have a significant impact on our sleep quality and habits. It's no surprise that many of us are struggling to get a good night's rest with the constant change in daily routine. However, Netflix has announced a new partnership with Vox Media Studios and the guided meditation company Headspace, which could make sleepless nights a thing of the past.
The upcoming Headspace Guide to Sleep series will debunk sleep myths and misconceptions while offering information on how to get better sleep. The trailer teases some of the topics the series will cover in each 15-minute episode, ranging from how many hours of sleep do you actually need to the effectiveness of sleep aid products.

In line with Headspace's branding, the Headspace Guide To Sleep trailer highlights the benefits of mindfulness and meditation:
What is the Headspace Guide to Sleep?
Following the Headspace Guide to Meditation, which debuted on the streamer in January, Headspace Guide to Sleep is the second of three series. Like the first, each episode of Headspace Guide to Sleep will begin with science-based facts about the subject and end with a guided wind-down. While the topic for the third and final season has yet to be announced, Netflix has stated that it will be an "interactive" experience.
This form of wellness will almost certainly find a place in Netflix's top picks library. The show will explore a variety of interesting and relatable subjects, such as whether having screens in bed is a good idea or whether they're detrimental to the sleep quality we get.
Even if wellness isn't on everyone's radar, putting a focus on wellbeing over constant viewing is refreshing.
When will Headspace Guide to Sleep be available on Netflix?
Netflix will release all seven episodes of Headspace Guide to Sleep on Wednesday, April 28th. Here's to better snoozing!
Since December 2020, Kudzai has worked as a trainee journalist at FUTURE, writing about fashion, entertainment and beauty content for My Imperfect Life.

Kudzai previously worked as a freelance fashion wardrobe stylist, directing magazine photoshoots and coordinating the fashion direction of recording artists.

A fully qualified Journalism and Media graduate from De Mont Fort University, Kudzai graduated in the summer of 2020.