Netflix is launching a TV channel that only shows one thing
The new Netflix channel will help reduce that anxious scrolling time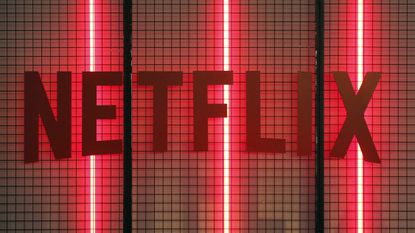 (Image credit: Chesnot/Getty Images)
Have you ever wanted to watch something but not known exactly what to click on? Looked through the whole of Netflix to realise you just aren't sure what to pick? Us too. Well, the streaming platform has just created a TV channel that will solve all our scrolling issues.
Netflix has launched a new TV channel called Direct, which will only show one thing at a time, just like a traditional channel.
Initially rolling out in France at the start of December, the service hopes to avoid users agonising over their choice of show, and instead let Netflix choose for them.
How will Netflix Direct work?
The channel will be hosted online, but will work like any other TV service - anyone who tunes in will all see the same show. It will feature anything and everything from Netflix's library, which could mean Emily in Paris, The Crown, or Selling Sunset.
Netflix subscribers will be able to log in to the site and click the 'Direct' button at the top of the page.
"Maybe you're not in the mood to decide, or you're new and finding your way around, or you just want to be surprised by something new and different," they said in a statement.
The service chose France for the initial launch because "watching traditional TV remains hugely popular with people who just want a 'lean back' experience where they don't have to choose shows."
It comes after the platform started unveiling a "play without asking" button, where users could stream without the guilt of admitting they're still binge-watching Emily in Paris for the fourth time.
While it's not confirmed if or when the channel will be rolled out globally, this new feature certainly sounds like a perfect one for those indecisive days.
Beth Gault is a freelance journalist and editor. She is the former news editor at fashion magazine Drapers and has written for multiple titles across lifestyle and business media, including GoodtoKnow and Woman's Own. She loves chatting about ending period poverty, is a self-confessed coffee snob, and is never one to turn down a good book.