The new Yankee candle scent you need to transport you to sunny shores this Valentine's Day
This new Yankee candle scent could help take you back to the beach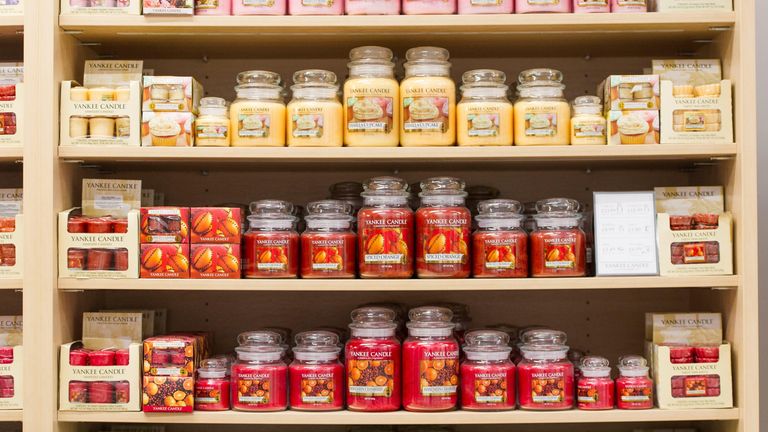 (Image credit: Polly Thomas / Alamy Stock Photo)
Everyone loves a new Yankee candle scent to transform the mood of their home and help instill some calming vibes. It's amazing how changing the scent of your house can help change how you feel and all good candle enthusiasts will know to look out for the best Yankee candle scents. With a range that includes everything from fruity, to sweet and fresh fragrances, they always have the best scented candles to suit every room, person, or preference. 
With Valentine's Day drawing ever closer, there's never been a better time to ensure your home is smelling fabulous. And Yankee has certainly got you covered, with a brand new scented candle that will have you feeling like you've just stepped into a tropical paradise, plus many other brilliantly romantic candles. 
If you're looking to treat yourself or a loved one, then this might just be the candle for you…
The new Yankee candle scent you need right now
Nothing says romance quite like the gentle flicker of a candle flame and its wonderful fragrance. They add that cozy ambience to a room and would make for a wonderful gift for the person you love - or yourself - this Valentine's Day. And this new Yankee candle scent could just be the perfect choice. 
Named Bora Bora Shores, simply light this scented candle and prepare to be transported to unspoiled shores, enjoying soft scents of sweet fruits, as well as tropical floral notes. Imagine the sun reflecting off the shore and this candle scent might just give you that sense of escapism.
More Yankee candle scents to add to your home this Valentine's Day
And if you're looking for something a little more classic for a Yankee candle scent this year, why not check out their Fresh Cut Roses candle? Just as luxurious as it sounds, the soft scent of roses is a brilliantly romantic option.
For those who think they might prefer a slightly smaller, delicate candle, then the Sweet Nothings Small Jar Candle might just be worth a try in your home. 
If you or a loved one really loves their fruity scents at home, then the Red Raspberry Yankee Candle has both a wonderful fragrance and a beautiful scarlet color perfect for Valentine's Day. 
Will you be buying any of these Yankee candle scents this year?