This mega air fryer is high on my wishlist this Black Friday
This Ninja air fryer Black Friday deal will ensure you can easily feed the whole gang for Christmas, Friendsmas and beyond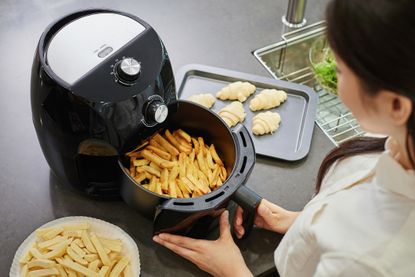 (Image credit: Getty)
Cooking for a big group can be stressful, whether it's for Christmas with the in-laws, a mock Friendsmas one weekend with your besties, or a festive meal to ring in the New Year.
With big occasions on the way, we're always looking for ways to cut down the stress, the time in the kitchen, and even the price.
Thankfully, this year's Ninja air fryer Black Friday deal has got your back! Here's the 411 on our favorite new kitchen must-have, which is majorly discounted this weekend.
Shop the Ninja air fryer Black Friday deal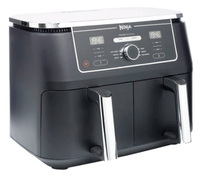 Why we love the Ninja air fryer
In the Ninja Foodi MAX Dual Zone Air Fryer, the brand has created one almighty kitchen appliance that we think will be a godsend come big family gatherings, or feasts with friends.
Why has it got our seal of approval?
The Dual Zone Air Fryer ticks a lot of boxes for us, as it allows us to cook 25% more food, which, when feeding pals with bottomless pits for stomachs, is a breeze.
What does the Ninja Air Fryer do?
This air fryer allows you to crisp, roast, bake, reheat, dehydrate and air fry any food you enjoy; from a roast chicken and perfectly fluffy roast potatoes to parsnip crisps, dried fruit, and the lot.
The design boasts two large cooking zones—hence the name—so you can cook larger portions, even the whole meal within one device. Ninja has thought ahead, as the dual setting allows budding chefs to mix-and-match cooking programs, which means you can change the cooking time and temperature for both drawers to suit your food and make sure everything is cooked to perfection and on time. Bonus!
---
---
What we love most is this larger size and dual-drawer options, which means you can fit a 2kg chicken in one compartment and home-cooked fries in the other, and your meal is done.
But just because one compartment is baking doesn't mean the second drawer has to do the same. You can bake in one, and fry in the other, or trial other cooking options. And you don't have to cook fresh foods either, as you can also cook frozen food under the Max Crisp setting, which reaches a temperature of 240 degrees.
Not only does the Sync setting match up both drawers to ensure they are cooked and completed at the same time, but the Match option can also allow you to double up on portions. Simply place the same food items in both drawers, select Match, and it will cook both drawers at the same setting and in time with one another to help feed all the hungry mouths.
For those who have "the fear" when they hear "fryer" mentioned, with their minds instantly thinking of greasy, oily and unhealthy foods, don't fret! This design uses up to 75% less fat than other frying methods and can cook up to 75% faster than fan ovens.
The design is easy to use thanks to the digital setting, and dial settings, which also include pre-programmed settings to make your cooking session even easier. Each compartment is nonstick and dishwasher safe, so even washing up is easy!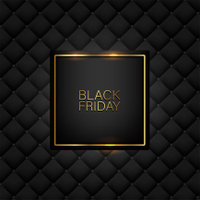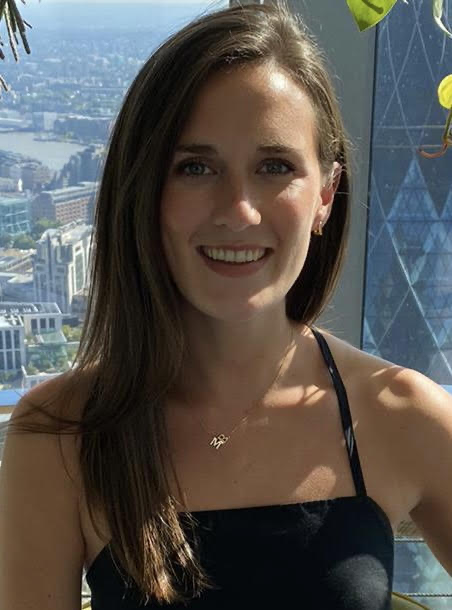 Maisie is a Freelance Writer and Editor, covering e-commerce and lifestyle content for various online publications. She has previously worked for Yahoo UK, Mail Online, Fabulous, The Sun Online, Grazia and Marie Claire UK, where she covered everything from fashion, beauty, travel to royals and celebrity news. When she's not tracking down the best deals and discounts on the latest must-have products, she can be found slathering lotions and potions on, shopping for new clothes her wardrobe can't home, home interiors, or swooning over adorable French Bulldogs—or frantically trying to solve the Sudoku puzzle like it's a challenge on Squid Game.