Revolution just dropped a new Friends collection at Ulta (including Joey's famous lipstick)
The third Friends-inspired line is available now at Ulta Beauty – and everything is under $20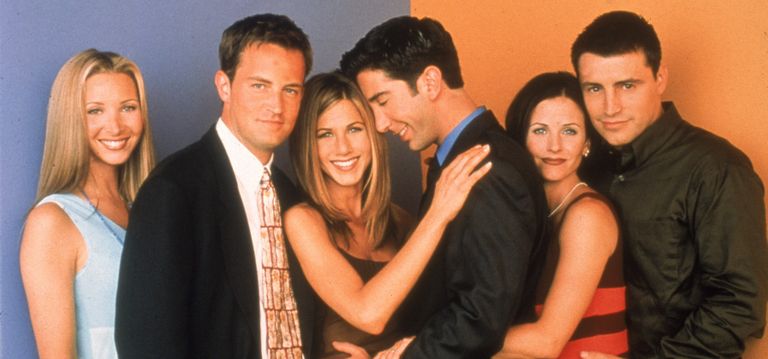 (Image credit: Fotos International|Getty)
*Beauty news klaxon!* Revolution Beauty has just dropped its third Friends-inspired collection at Ulta Beauty, and we are all over it. It's the perfect launch to tie you over until the Friends reunion episode finally airs.
The line features a variety of make-up products inspired by one of our favorite nostalgia hits, including lip kits inspired by each of the three leading layers and Joey's famous lipstick from the series. (If you're looking for something less blue, this is the MAC lipstick Jennifer Aniston wore as Friends' Rachel Green.)
Revolution x Friends Rachel Lip Kit, $12, Ulta Beauty
A trio of lip products inspired by one of the show's best-loved characters, the Rachel Lip Kit features two high-shine glosses and a lip pencil for the perfect '90s pout.View Deal
The products are all available now at Ulta Beauty and, even better, they all come in under the $20 mark. So we wouldn't judge you for treating yourself to the entire collection...
You can shop a few more of our favorite picks from the latest Revolution X Friends collection below.
Shop the Revolution x Friends Collection at Ulta Beauty
Revolution x Friends Lobster Mirror, $15, Ulta Beauty
A compact mirror with a design inspired by one of the show's most iconic lines. You know, "he's her lobster!"View Deal
Revolution x Friends Two Pack Blending Sponges, $12, Ulta Beauty
Featuring the lobster and photo frame from Monica's apartment, these two make-up sponges are super cute. View Deal
Revolution x Friends Forever Flawless I'll Be There For You Eyeshadow Palette, $18, Ulta Beauty
An 18-pan eyeshadow palette featuring the iconic fountain and show-inspired shade names, including "Over Me", "Race Car Bed" and "Share Food". (As in, Joey doesn't).View Deal