Rihanna's Christmas plans sound exactly like ours - and we love her honesty
Netflix and food is what the festive period is all about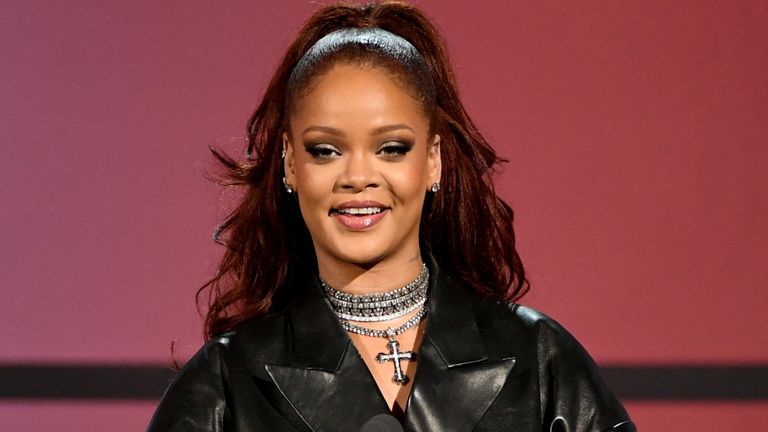 (Image credit: Kevin Winter/Getty Images)
By Sarah Finley
We love celebrities who are honest about what they eat, especially at Christmas time - and Rihanna is no stranger to telling us the truth.
The award-winning singer opened up about her Christmas plans and what she'll be indulging in over the holiday period. 
Talking to Closer magazine she said her favourite comfort foods to eat over Christmas were mac 'n' cheese, Shepherd's pie, and rum punch.
Rihanna, who will spend the holidays with family back in her home country of Barbados, also went on to explain how, like us, the decorations are also important.
"It's kind of a cliché, but there is just something I love about decorating the tree. It's just one of those traditions where you can declare Christmas has started as soon as the tree goes up."
We totally feel you Rihanna! 
But instead of lounging on the sofa, in front of Netflix - it looks like she'll be swapping it for a Barbadian beach - how lucky.
She went on to say: "It's important to be with friends and family – but I feel at such peace when I am there. It is the most beautiful place, with incredible, beaches, food and people."
No doubt she'll be spending Christmas with her new man, rapper A$AP Rocky, who she confirmed she was dating earlier this year.
Once she's done her holiday relaxing the Grammy award-winning star has her sights set on a great new year - with not only a cookbook on the horizon, but also with a goal to take her 'music and my brands to a different level' in 2021. 
Will 2021 finally be the year we get our ears and hearts on new Riri? If our affirmations from yesterday's Great Conjunction come true - then it will be.