This is Rihanna's favorite perfume – and it now comes in an extreme edition
Ever wanted to know which fragrance is good enough to be Rihanna's favorite perfume? Wonder no more...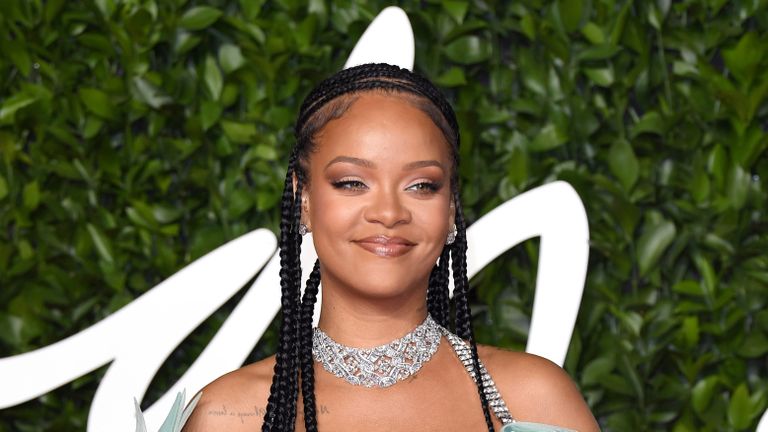 (Image credit: Karwai Tang / Contributor via Getty Images)
Ever caught yourself wondering what perfume Rihanna wears? The singer-turned-entrepreneur may have conquered the skincare and make-up world, but it turns out her signature scent is by another brand entirely. 
The star, who is rumoured to be adding Fenty Hair to her roster of beauty brands, just sent fans into a frenzy by saying she should release a new song 'soon'. We might be waiting a bit longer for Rihanna's next album (the last one came out in 2016) but, frankly, we'll take what we can get.
Anyway, let's get back to Rihanna's favorite perfume. According to Harper's Bazaar, her signature scent was first revealed by a friend (@StylishGent) who spilled the beans in an Instagram video back in 2016. We bet she was thrilled about that one...
The scent in question now comes in an 'Extreme' version, for a more intense fragrance experience. But can you guess which perfume holds the accolade of RiRi's signature scent?
What perfume does Rihanna wear? 
The scent in question is none other than Kilian Love, Don't Be Shy, a warming, sweet fragrance with notes of neroli, orange blossom and marshmallow, the perfect combination for Rihanna's favorite perfume. 
Fans of the original scent will be interested to learn that the brand recently launched an intense version of the iconic fragrance – which is even richer and more luxurious. 
Kilian Love, Don't Be Shy, $240, Nordstrom (UK £185, Selfridges)
Notes of neroli, orange blossom, marshmallow and an amber baseView Deal
Kilian Love, Don't Be Shy Extreme, $275, Nordstrom (UK £225, Selfridges)
A more intense version of the original fragrance with an overdose of Bulgarian roseView Deal
The downside of wanting to smell like Rihanna is that it will set you back a couple of hundred dollars – even if you don't opt for the Extreme edition. But hey, now's as good a time as any to save up for it, right?
Now we can't help but wonder when a Fenty fragrance is coming...