What perfume does Rihanna wear? RiRi apparently smells like *literal* heaven—so here's where to shop her exact scent
What perfume does Rihanna wear, you ask? Here's where to shop her fabled scent, plus the best cheaper alternatives...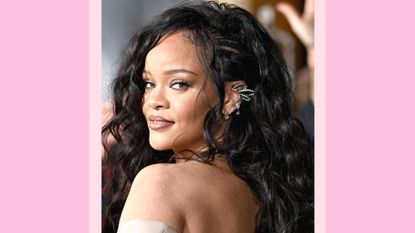 (Image credit: Getty Images/ Axelle/Bauer-Griffin/FilmMagic)
You'd be forgiven for thinking that the answer to "what perfume does Rihanna wear?" would be a secret, kept under lock and key by the singer-turned-beauty-mogul herself. But it turns out, Rihanna's favorite perfume—known for its heavenly aroma—is actually no secret at all. Better yet, it's actually relatively affordable and easily available, alongside RiRi's first Fenty perfume!
Knowing the perfume Rihanna wears is particularly valuable intel to have if you're currently in the market for one of the best perfumes for women, because Rihanna has a reputation for smelling incredible. In fact, several celebs have confirmed what we've all long since suspected, that RiRi smells like walking heaven. And yes, before you ask—we come baring receipts!
So, what exactly is this sensational fragrance behind RiRi's heavenly aura, we hear you ask? Below is everything you need to know about her OG elusive fragrance, as well as a few alternative options...
What perfume does Rihanna wear?
So, what is the legendary Rihanna perfume? She wears Killian Love, Don't Be Shy—a high-end scent that first hit the market back in 2007. This dreamy news was initially reported by Harper's Bazaar (opens in new tab) back in 2016, after her friend, @StylishGent, filmed a video (opens in new tab) of the star on Instagram, where she shared her go-to scent.
The scent is largely a sweet mix of marshmallow, caramel and vanilla—clearly, one of the best vanilla perfumes if it caught RiRi's attention. The top and middle notes are citrus and white florals (so if you love floral perfumes, this might be one for you, too), with a sugary, gourmand base.
What's more, there's also an "Extreme" version available for an even more luxurious and intense spritzing experience—a great option if you're looking for one of the best long-lasting perfumes.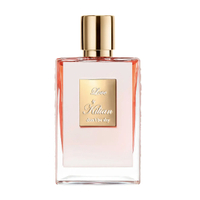 (opens in new tab)
Kilian Paris Love, Don't Be Shy Eau de Parfum
RRP: $265/£185 for 1.7oz/50ml
Since this is RiRi's favorite scent, we're already fully onboard—but for those who need a little more convincing, this eau de parfum includes perfume notes of neroli, orange blossom, marshmallow and an amber base.
Sure, it's on the pricier side for a fragrance, but it's not every day that a product gets the seal of approval from an icon. So it's definitely a worthy investment in our eyes!
---
---
So, if the question of "what perfume does Rihanna wear that smells like heaven?" has been on your mind, consider your query answered—happy shopping!
All the proof that Rihanna is the best-smelling in the biz...
So, about those sweet-smelling receipts, we were talking about!
In 2015, Ryan Seacrest tweeted: "I smell everyone on the red carpet and Rihanna was the best-smelling celeb at the Grammys."
I smell everyone on the red carpet and @rihanna was the best smelling celeb at the grammys. #nowyouknowFebruary 9, 2015
See more
This was also reaffirmed by British chef and writer Nigella Lawson when the two stars appeared on The Graham Norton Show together back in 2007. Upon meeting her, she told Rihanna: "You smell lovely," before promptly telling Graham to get a whiff—who of course, agreed that she smelt great.
The list keeps on growing, as Lil Nas X shared in a YouTube video for Q4 music (opens in new tab) that Rihanna was his favorite smell when asked, adding that she "smells like heaven." Now that's a good reputation to have!
The best alternatives to Rihanna's favorite perfume
While the most obvious note-for-note similar perfume to Rihanna's favorite Love Don't Be Shy is her Fenty Perfume, there are a few others with similar notes that might take your fancy...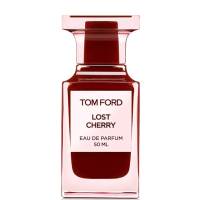 (opens in new tab)
Tom Ford Lost Cherry Eau de Parfum Spray
RRP: $395/£280
This opulent fragrance is centered around notes of sour cherry, plum and cedar. It's sweet and a little bit spicy, with long-lasting notes of Tonka Bean, Peru Balsam, Sandalwood, Vetiver, Cedar, Benzoin and Cinnamon.
It's on the pricier end but is ideal if you've been on the hunt for a sweet scent with a deeper and sensual undertone.
---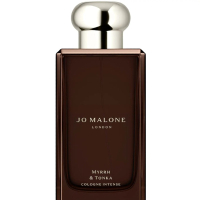 (opens in new tab)
Jo Malone Myrrh & Tonka Cologne Intense
RRP: $160/£150
This fragrance is one of the best Jo Malone perfumes and features a warm and rich blend of Namibian myrrh, almond and tonka bean. It's irresistibly sweet and is a great swap for Rihanna's signature scents.
---
---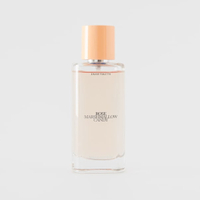 (opens in new tab)
Zara Rose Marshmallow Candy
RRP: £22.90/£14.99 for 1.35oz/40ml
With notes of marshmallow, rose, vanilla and blood orange, this is one that TikTok users have touted as a similar vibe to Love Don't Be Shy, albeit lighter.
At the time of writing the only way to get hold of it is as part of a discovery set, but we're hoping it'll be restocked soon.
---
---
What is Rihanna's Fenty perfume?
Rihanna has also launched her own scent under her Fenty label, giving us another chance to smell like her. So if you're hoping to build up a reporter of RiRi-approved scents, guaranteed to leave you smelling like literal heaven, be sure to check this one out!
When the fragrance was first released last year, the star described it as: "[Exuding] everything I feel, everything I am and everything I want to be". There's a good chance she's switched from her famous old faithful to her very own creation.
The fragrance is described as "deep, full-bodied and sensual" with "warm floral" notes of magnolia, musk, tangerine, and Bulgarian rose. This spicy scent will set you back around $140/£145—which, although still pricey is nearly half the price of the Kilian perfume, making it a good option for those on more of a budget.
Plus, you can now buy the scent online at Sephora US and from February 10, you'll also be able to sample it yourself at your local Sephora store! So, if you were hoping to add a new celebrity perfume to your next beauty haul, you're in luck! You might even get the chance to snag it in the Sephora sale!
Alas, this news doesn't go for Sephora UK, but shoppers can find the Fenty Perfume at Harvey Nichols in the UK!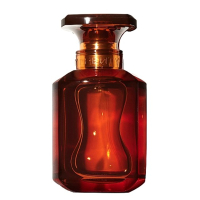 (opens in new tab)
Fenty Eau de Parfum
RRP: $140/£145 for 2.5oz/75ml
Rihanna's aforementioned Fenty scent is a little bit cheaper than her famous Kilian signature, with notes of magnolia, musk, tangerine, and Bulgarian rose.
This perfume is now a permanent member of the Sephora fragrance family, so you'll never have to go without this blissful scent again!
---
Lucy is a beauty journalist who has written for titles including Marie Claire, Cosmopolitan, OK!, woman&home and Women's Health, as well as regularly contributing to My Imperfect Life. Her work covers everything from skin and haircare tips to trying and testing the latest beauty launches, and interviewing celebrities and experts. A certified dog person, her other interests include mental wellbeing, books, piña coladas and not getting caught in the rain.