Riverdale's Camila Mendes shares the product she swears by for her shiny, smooth hair
We need this in our lives!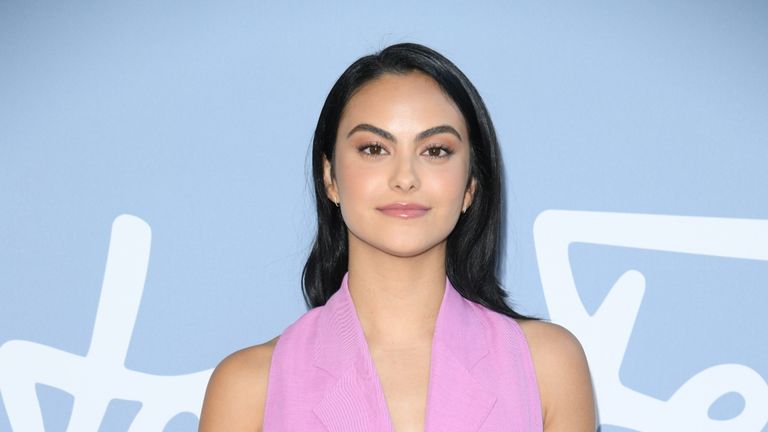 (Image credit: Daniele Venturelli/ Getty Images)
Everyone wants shiny hair  – it's the ultimate goal. So imagine our excitement when we found out what Riverdale's Camila Mendes uses for getting lustrous locks. 
The dark-haired teen drama actress recently shared her 'next level' beauty secrets with British Vogue, revealing exclusively that her good hair days are all down to Olaplex Bond Smoother. 
Camila confessed she tames her natural waves with the brand's best-selling duo: "I love Olaplex Bond Smoother. I use their shampoo, too, but their Bond Smoother is just next level."
"It's thick enough to really get in there, but it doesn't look like there's much product in your hair – everything feels smooth and hydrated, but nothing about it is heavy. I have pretty wavy hair, so it just tames my waves."
The newest addition to the Olaplex family is total salon-quality, promising to tame frizz and hydrate while locking in moisture. It also helps to protect locks with its highly concentrated formula.   
Olaplex Bond Smoother
Like Camila, we've all experienced spirit-lifting, feel-good hair, yet this happens far less than we'd like. Gorgeous silky hair is usually only guaranteed when you leave the salon, and those results aren't always so easy to achieve on your own. 
But now you're in on Camila's secret, it looks like good hair days are here to stay. 
Olaplex No.4 Bond Maintenance Shampoo
But of course, the super hair duo isn't the only self-care product Camila can't live without. 
She also swears by a wellness app that helps minimise screen-time: "One of my favourite things is an app called Forest. I use it all the time when I feel like I've been scrolling through Instagram too long and haven't been able to peel away – sometimes you feel paralyzed by the scrolling." 
She told Vogue the wellness app grows trees, so that every time you set a timer a tree grows and after a week or a month, "you can look back and see all the trees you've grown. It's really beautiful – little self-care trees!"
Lifestyle news writer