This soap brows hack means you can ditch brow gel - Kendall Jenner's makeup artist loves it, too
Soap Brows is the TikTok trend to jump all over right now...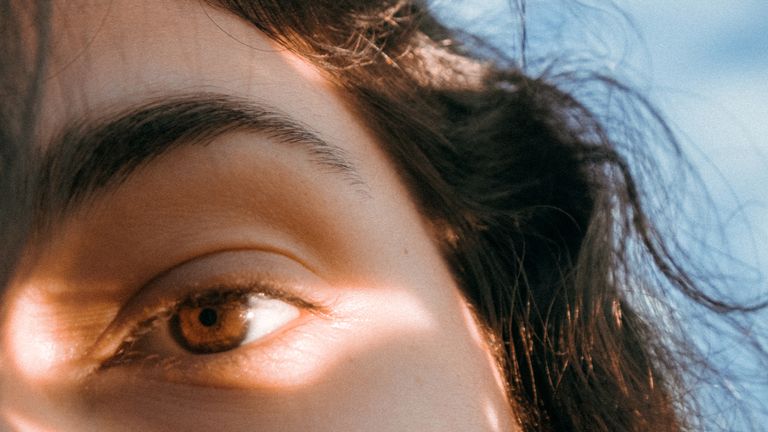 (Image credit: GettyImages-1253215100/Valentina Pescape' / EyeEm)
If a large chunk of your wage goes on brow gel, this soap brows hack will *literally* change your life. Better yet, this shortcut to brushed up lion mane hairs rivals brow lamination for a fraction of the price.
Intrigued? Let's get this bit out of the way first. We know, we know, brow gel is as much of a beauty go-to as the best retinol serum. But did you know your bar of soap does the same job of fixing longer brow hairs in place - only better and for longer?
The reason for this is soap contains glycerin, a type of fat that coats the surface of your hairs to set them in place. Soap is also a good trick to try if you hate the plastered down look of some brow gels and still want the hairs to stay fluffy.
First, pick the right soap
There is one caveat though: your choice of soap. Traditional soaps are typically alkaline and packed with fragrance, which could cause redness and irritation if your skin is easily riled.
The Neutrogena Transparent Facial Bar, is a good alternative as it contains glycerin but uses a pH-balanced cleansing surfactant. Also gentle are Pears Transparent Soap, which Instagram favours for this hack, and the Dove Beauty Cream Bar.
Or, you can try the Soap Brows Essentials from West Barn Co, which is the holy trinity of brow kits for this trend. Nikki Makeup, Instagram's glow queen who counts Kendall Jenner as a client, is a huge fan. She loves using it on shoots as you have to do to create dramatic effect is slide the spoolie along the surface of the bar and brush through your brows in an upwards and outwards motion.
How to do soap brows
Step one: Do a patch test 48 hours before to check for an allergic reaction before swiping on soap.
Step two: Spray a spoolie brush with face mist to wet the bristles.
Step three: Rub the bristles of your brush against the bar of soap to create a gel-like consistency. Add more moisture to the spoolie brush if needed.
Step four: Comb the soapy spoolie through your brows. Shape the arch using upward and outward strokes.
Step 5: Use a brow pencil to fill in any sparse patches. Wait until the soap sets though, otherwise you'll just be pushing pigment around.