This new superfood latte will help you stress less in 2021
Plus it's filled with antioxidants!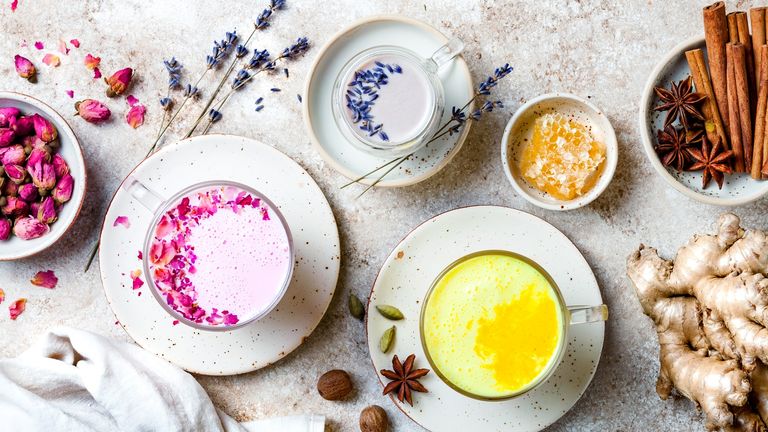 (Image credit: sveta_zarzamora/Getty Images)
Lets face it, 2020 has been a stressful year so anything to reduce those stress levels sounds like actual heaven. From meal prep delivery services that save you time in the kitchen to the best meditation apps and this stress-relieving workout, we'll try anything to bring our inner zen down to Buddha-esque levels. And that even includes drinking a latte made with mushrooms, yep, you heard right, everyone's favourite fungi has made it into latte form.
I'm not a fan of the term superfood, because all food is quite frankly super in my mind, but Glow Bar's Chaga-ccino contains 25% wild chaga, an incredible type of fungus that is loaded with Vitamin D and magnesium that can help boost your immune system and help you feel less stressed.
According to Medical News Today, chaga mushrooms are rich in a wide variety of vitamins, minerals and nutrients including calcium, iron, zinc, potassium, B-complex vitamins as well as Vitamin D and magnesium and could even help slow the ageing process, or "or reverse visible signs of ageing."
If that isn't enough to get you interested in drinking a mushroom latte, the taste, similar to a mocha just might. With a blend of organically sourced raw cacao, cinnamon, vanilla and chaga, the Chaga-ccino latte tastes similar to a mocha but without the jittery feelings you can sometimes get from caffeine.
To make your own Chaga-ccino latte, simply mix 5g (2 teaspoons) of powder with hot or cold milk or a plant based alternative, or add the powder to your regular coffee for a turbo-boosted morning drink with extra health benefits. Mushrooms never tasted so good!
Glow Bar Chaga-ccino (60 Servings), $48View Deal
Lydia is News Editor at My Imperfect Life
She specialises in off-the-radar travel, independent fashion labels, food, natural beauty and wellness and has been published in BBC Good Food, Oh Magazine, Mail Online and woman&home.