Fran Fine, the ultimate '90s fashion icon, is coming to HBO Max
The Nanny's Flushing-born fashionista, Fran Fine, is finally making her way back to our screens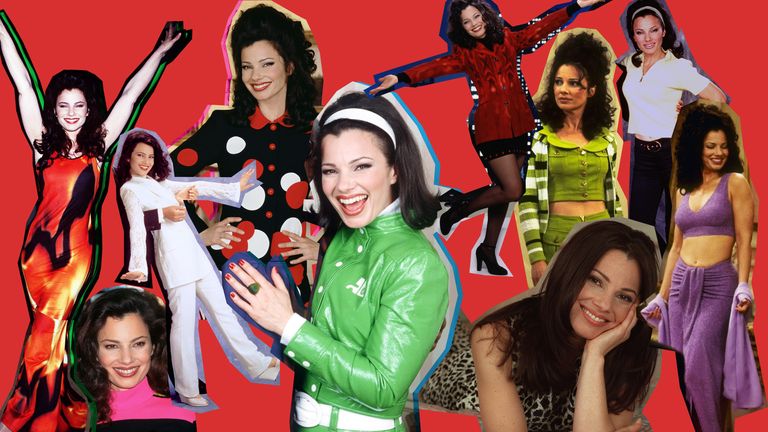 (Image credit: Getty Images / Hulton Archive / Los Angeles Times / CBS / Corbis Entertainment / Moment)
Great news, Fran fine fans! The classic '90s sitcom The Nanny is coming to streaming, premiering on HBO Max on Thursday, April 1st. 
Series star Fran Drescher announced the news on Instagram, writing: "Guess what's coming to HBO Max on April 1? It's The Nanny, it's The Nanny, it's The Nanny!"
"OMG. Finally, The Nanny is streaming on a great streaming channel," Drescher said before blowing a kiss to the camera and signing off the video.
In case you need a refresher, The Nanny is a sitcom that follows Fran Fine, a daring fashionista who follows no one's rules. After her boyfriend "kicks her out in one of those crushing scenes," she ends up as the nanny to the three children of Maxwell Sheffield, a wealthy, widowed Broadway producer. Hilarious hijinks obviously ensue. 
The CBS series, which was co-created by Drescher and her then-husband Peter Marc Jacobson, won nominated for 12 Emmys and won one during its six-season run, for Outstanding Achievement in Costuming for a Series. That's no surprise, as the show's costuming and Dresher's considerable wardrobe in particular are still noteworthy today.

When news of the show coming to HBO Max hit, fans were instantly excited, especially to see the iconic looks Fran Fine turns out in each and every episode. One Twitter user wrote: "Fran Fine is, and will always be, a fashion icon. When The Nanny drops on HBOmax, I will be taking notes." We couldn't agree with you more!
Another fan tweeted: "Finally my days of hunting down bootlegs of The Nanny are over, I can sink my brain into those impeccable outfits in PEACE." Some pointed that Fine's signature looks are no doubt going to spark some post-pandemic style trends, with one posting: "The nanny going on HBO max will be the reason this sort of mod-esc style will be back in fashion. I'd bet my whole life on it. we'll all be dressing like Fran in June."
And, alongside a video highlighting some of the Nanny's best fashion moments, one commenter posted simply: "they don't make girls like her anymore."
The Nanny's popularity has been so enduring since its original 1990s run that Drescher and Crazy Ex-Girlfriend co-creator Rachel Bloom even decided to work on a musical adaptation of the hit show.
Last year, the star-studded cast reunited for a virtual table read, and Drescher spoke with Entertainment Weekly about the show's venture into theatre. During the interview, the flashy girl from Flushing said of the sitcom's staying power: "I'm constantly experiencing how current it remains, particularly with the millennials
"I'm fluid on social media," she added, and said she is "very aware of the Fran and Nanny accounts circulating the web."
Drescher also expressed how happy she was that fans loved her time on the big screen as she continued: "We're doing The Nanny musical on Broadway, it was an amazing thing and it's the gift that keeps on giving."

The actress was quick to point out that she considered her time on the show as some of her best work. "It's just that we had ambition, and I had a good idea, and we ran with it, and now it's just become such classic television," Drescher explained.

"I mean, even if I never did anything else in my career, just doing that would have been the bulls-eye." A bulls-eye, indeed!