The One second season: will there be one?
Wondering about The One second season? Here's what you can expect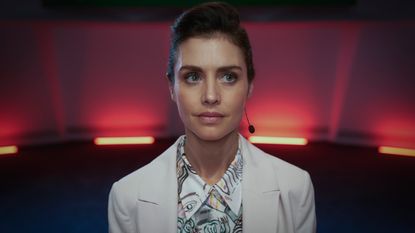 (Image credit: Netflix )
While March has been a quieter month on Netflix than fans had expected (hey, not everything can be Bridgerton!), it did bring a slew of sleeper hits, including Biggie: I Got a Story to Tell and original hit series The One. With just eight episodes in its first season, the show left us craving more, and fans are still wondering when The One second season will be launched.
The One second season has yet to be confirmed, but that doesn't mean we can't talk about the show's future. And what we're wondering is when will the next season be available on Netflix?
WILL THERE BE A THE ONE SECOND SEASON?
Since The One season 1 has only just been released on Netflix, no official announcement on a second season has been made as of yet, and we're sure we won't know the show's fate for several weeks. The streaming giant has traditionally held out before confirming renewals of our favorite shows and this likely won't be any different.
The One debuted on March 12th, so the earliest Netflix could theoretically renew the series is in mid-April—but that could take longer because the content platform has a history of delaying comebacks.
If Netflix does agree to renew The One for a second season, production will most likely start later this year, allowing the show to debut sometime in 2022. Fingers crossed for the same The One cast to return!
If you like Behind Her Eyes, Black Mirror or The Stranger you should check out The One.When a DNA researcher discovers a way to find the perfect romantic partner, she creates a bold new matchmaking service with deadly implications. pic.twitter.com/9frKU8tGCoMarch 12, 2021
See more
WHAT CAN WE EXPECT FROM THE ONE SECOND SEASON?
The One season 1 has been gaining a lot of attention from Netflix viewers since it premiered and for a good reason! Based on John Marrs' book of the same name, the series introduces viewers to a world where a simple DNA test can reveal the identity of the person who is genetically one's perfect match anywhere in the world. Spooky!
If you think the idea of being able to find your soul mate through a DNA test is a little creepy, you're not alone. However, the show's numerous twists and turns prove that while an idea may sound good, it can have some bizarre consequences, and are we truly surprised by the unexpected and explosive outcomes?
Since the series is based on a novel, there is plenty of additional source material to deal with in the future. The book features a big plot that was left out of the first season, and it is likely that this will be the main theme of the second.
So, keep an eye out for more details on season two of The One!
Since December 2020, Kudzai has worked as a trainee journalist at FUTURE, writing about fashion, entertainment and beauty content for My Imperfect Life.

Kudzai previously worked as a freelance fashion wardrobe stylist, directing magazine photoshoots and coordinating the fashion direction of recording artists.

A fully qualified Journalism and Media graduate from De Mont Fort University, Kudzai graduated in the summer of 2020.