'The Tonight Show starring Jimmy Fallon' is facing huge backlash after TikTok dance segment
'The Tonight Show' segment shows TikTok star Addison Rae perform dances mostly made by Black creators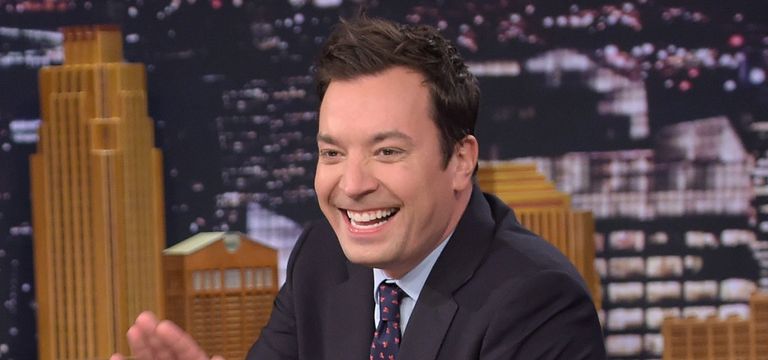 (Image credit: J. Kempin|Getty)
We all know TikTok is a treasure trove for fashion hauls, makeup tutorials, TikTok hacks, and most famously, its dance routines that seem to go viral daily. The app has solidified itself as a mainstream entertainment platform, where young people can become famous for their elaborate and fun creations.
Now reportedly worth millions of dollars, Addison Rae is a prime example after she found fame on TikTok for her dance routines. On Friday night, Rae performed in a segment on "The Tonight Show starring Jimmy Fallon," teaching Fallon the most popular TikTok dances of the moment.
Rae along with Fallon are now facing a huge backlash, as most of the dances that the white social-media star performed were made by Black creators, who were not credited during the segment.
Users took to Twitter to condemn the performance and question why Rae was given the opportunity to perform the routines when they weren't even created by her.
One Twitter user wrote: "So I'm guessing all of the black creators who made these dances up were busy huh?"
While another wrote: "White privilege is not creating a single movement in these dances, but getting the opportunity to go on national TV to teach Jimmy Fallon instead of the actual creators."
A third critic said: "Stealing from black entertainers and having white 'creators' regurgitate it to the masses is american history 101."
The segment is being called a huge missed opportunity to celebrate black creators and a prime example of white privilege. Buzzfeed reports that sadly this is not a new issue, and has happened frequently, especially with TikTok dances. Charli D'Amelio, for example, is often credited with creating the viral sensation "Renegade" dance, when it was actually created by Jalaiah Harmon.
The video of the segment has been uploaded to The Tonight Show's official YouTube and does have credits in the description—it's not entirely clear if the citations were originally there or have now been added, but no credit to the original creators were given during the live show. See the creators behind each of the viral TikTok dances below:
Do It Again - dc: @noahschnapp
Savage Love - dc: @jazlynebaybee
Corvette Corvette - dc: @yvnggprince
Laffy Taffy - dc: @flyboyfu
Savage - dc: @kekejanjah
Blinding Lights - dc: @macdaddyz
Up - dc: @theemyanicole
Fergalicious - dc: @thegilberttwins
Naomi is trainee news writer who writes for My Imperfect life, Woman & Home and Goodto. Naomi writes articles from fashion trends and skincare to entertainment news.