For the perfect blowout, this smart hair dryer has you covered
Who's ready for salon-quality hair? Meet the Tineco Moda One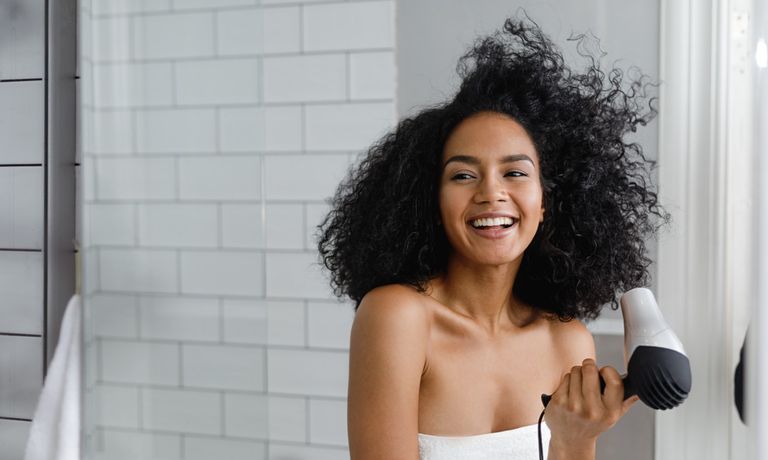 (Image credit: Artem Varnitsin / EyeEm)
Freshly-styled hair can give us a huge confidence boost, especially on a night out with friends. One of the key ways to get voluminous, flowy hair is a quality blow dryer. However, not all hair dryers were designed the same, and most can seem like they're just blowing hot air onto your head. 
Blow drying your hair isn't a one-size-fits-all method for styling hair. For those starting to embrace their natural curls, the Curly Girl Method for beginners can be one route to take. For anyone whose goal is a fuller look, using a smart hair dryer can help get you the hair volume you're looking for, with the least amount of damage.
Prepared to be obsessed—the Tineco Moda One Ionic smart hair dryer does more than simply dry your hair. It automatically senses how much moisture is in your strands to generate the best temperature with which to dry them. Using smart technology, the blow dryer will aim to measure moisture levels every 20 seconds to help prevent damage to your hair.
The technology used in the Tineco Moda One Ionic also emits ions—the clue's in the name—which can help with your hair's manageability while providing protection and adding shine to your finished hairstyle.
Now, obviously this type of smart tech doesn't come cheap but, unlike most basic blow dryers, this model comes with a downloadable app that allows you to customize your drying options. Choose between manual, cool, or eco mode—there's even a separate setting for pets, so you can dry your dog (or cat) without the worry of it being too hot! 
Depending on the look you're going for, you can tailor your use of this blow dryer even more by adding one of the various head attachments. Handily, they're also magnetic—so it's super-easy to take them on and off.
A splurge-worthy blow dryer just in time for the hot vax summer...
Rylee is a digital news writer for woman&home and My Imperfect Life. When she's not writing, you can find her thinking about her next travel destination or testing out the latest fashion trends.