What is lockdown rage and how to tell if you're suffering from it
You're not the only one feeling fed up with the pandemic lockdown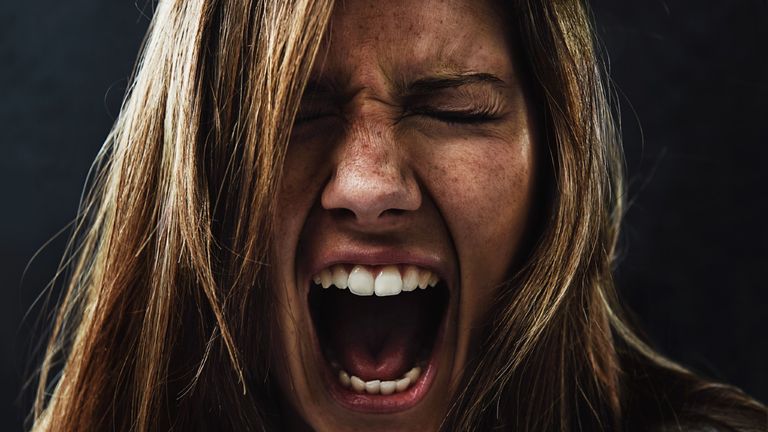 (Image credit: Getty Images)
The pandemic is causing us all plenty of anxiety and stress and there are lots of self-care day ideas you can use, from downloading the best meditation apps to your phone or using healing crystals for anxiety. But what happens when feelings you've not noticed before start to bubble up and you don't know how to control them? 
If you've been feeling angry and easily frustrated during the COVID-19 shutdown, you're not the only one. "Lockdown rage" is a term being used for new symptoms arising as a result of the pandemic. We turned to the experts to find out what lockdown rage is and how to recognize it.
What is lockdown rage?
Dr. Tim Bond from Dragonfly CBD said: "People have experienced COVID-19 and responded to it differently in terms of their mental health. A substantial proportion of the population has experienced worsening mental health." 
Dr. Bond says more people are not able to respond properly to stress and are suffering from anxiety and depression. He explains that this can be a result of a range of factors, "including job and housing insecurity, social isolation, lack of exercise, poorer diet and increased alcohol consumption."
What is causing lockdown rage
Loss of control is playing a big factor in our moods, when we no longer have the option to go where we want or to see friends and family. Naturally, that causes a lot of frustration.
Dr. Bond says social distancing rules are playing a factor in lockdown rage, and explains that seeing people break the rules, or incorrectly wearing masks, is causing anger. It is frustrating to be following the rules yourself, and then see someone else flout them.
Another cause is the change in life and daily routine in general. Dr. Bond says that everyday things taking longer or being inconvenient during lockdown all cause irritability—for example, supermarket queues and empty shelves.
The bad news is that the amount of anger and frustration is causing a breakdown in relationships, with family, partners and colleagues.
 Lockdown rage symptoms to look out for
Dr. Bond says low mood, anxiety, poor quality of sleep and reacting irrationally are all key signs that your mental health is suffering. He also says an inability to start or complete routine tasks and the fear of things going wrong are signs.
Even eating more sugary foods or drinking more alcohol can be a sign that your mental health is starting to suffer. It's important to recognize the effects and to be able to seek help, or take steps to reduce the stress. 
Naomi is trainee news writer who writes for My Imperfect life, Woman & Home and Goodto. Naomi writes articles from fashion trends and skincare to entertainment news.