Yankee Candle's Sleep Diffuser helps you sleep like a baby—and it's now discounted for Amazon Prime Day
"Sleep good, feel good."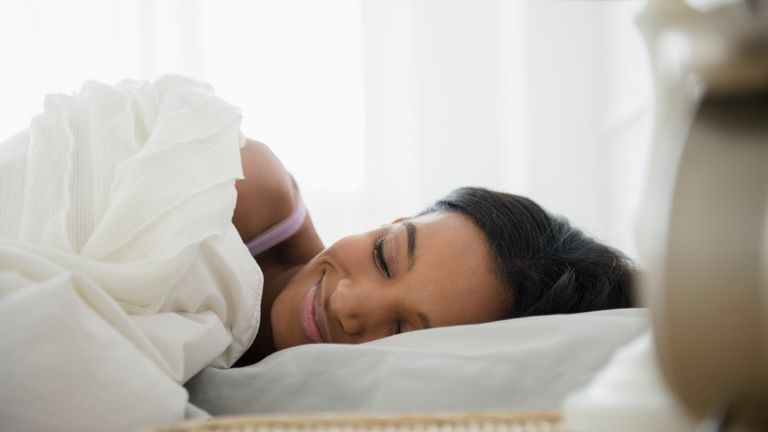 (Image credit: Getty Images / JGI / Jamie Grill)
The stress of the pandemic has had a knock-on effect on many aspects of our lives, especially on our sleep. We've all been turning to the best meditation apps and best sleep aid products, and endlessly Googling the causes of insomnia and how to stop it. 

In fact, the American Academy of Sleep Medicine has found that insomnia was Googled in 2020 more than ever before. Many of us have been left to wonder, how many hours of sleep do we actually need? And how can we actually achieve a restful night's sleep? Yankee Candle may have the perfect remedy.
Yankee Candle has introduced its new Sleep Diffuser to create the perfect atmosphere for a calm and restful night's sleep.
It has been proven that a good night's sleep actually begins an hour before you close your eyes, meaning that whatever you are doing before you go to sleep can have a huge impact on your quality of sleep, or your ability to drift off.
Yankee Candle Bronze Weave Sleep Diffuser Kit | $49.99 | was £39.99, now £29.99View Deal
One customer has said: "It does what it says & definitely helps with sleeping problems! Also, the diffuser oils smell amazing and it's so easy to set up and use."
Another said: "This is great and it really does make you feel sleepy. I have actually had a lot better sleep since using it. Lovely fragrance."
The diffuser can give you up to 30 nights of fragrance. It also has intensity controls and three timer options, so you can set it for two, four, or eight hours to diffuse relaxing smells before you go to sleep or during. 
There are three heavenly fragrances that you can choose from for your diffuser, all carefully blended to give you the most calming night's sleep you've ever had:
Starry Slumber, with notes of jasmine, sweet florals, and warm sandalwood

Calm Night, calming lavender, eucalyptus, and a hint of vanilla

Peaceful Dreams is a mix of tropical fruit scents, rose, and cedarwood
Treat yourself to the perfect sleep remedy that will keep your dreams peaceful and your bedroom smelling gorgeous.
Naomi is trainee news writer who writes for My Imperfect life, Woman & Home and Goodto. Naomi writes articles from fashion trends and skincare to entertainment news.