Zara McDermott speaks out about the dangers of sexting ahead of revenge porn documentary
Love Island star Zara McDermott details how revenge porn has ruined her life twice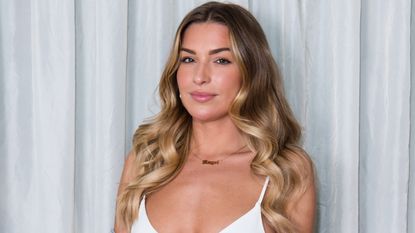 (Image credit: Getty/ Jeff Spicer )
Zara McDermott has opened up about the abuse she suffered at the hands of leaked photos and revenge porn in a new documentary for BBC3.
The TV personality made her debut appearance in 2018 on Love Island season 3, but sadly she didn't find love and was soon evicted. She was ready for her moment in the spotlight but being cut off from the outside world meant she wasn't ready to face the storm brewing back home.
The influencer quickly made headlines due to nude photos she'd sent to an ex resurfacing online.
#ZaraMcDermott will discuss the impact of this form of abuse, which she has experienced twice, in her upcoming @BBC3 documentary on #RevengePorn. If you are experiencing this, contact us 24/7 on 0808 2000 247 or use our live chat Mon-Fri, 3-10pm https://t.co/8yYpfKMSSrFebruary 16, 2021
See more
The vile betrayal tainted the image fans had come to love, but McDermott's torment wouldn't end there, as she had to face a Love Island PR rep who broke the news to her before she flew home. The breach of privacy brought back horrible memories of a similar incident that occurred when she was 14 years old, which ruined her teenage years and left her feeling suicidal.
Revenge porn is never okay, and McDermott has finally spoken out about how awful she felt, going on to say: "I'd just gone through the biggest experience of my life. I just wanted to be able to live in the moment and enjoy my new life for a little bit, instead being reminded of actually how awful the world can be sometimes.
"Not only did I have to deal with coming out—I can't even explain how you have to get used to the trolling and online hate and abuse—that's one huge thing that you need to get used to. So having that coupled with the revenge porn experience, it can break a person. It really can."
After Love Island, McDermott faced awful online abuse and was relentlessly attacked, body shamed and branded a "slut," which has now led her to speak out.
"The first time, I see it as like you go through processes of grieving. I felt so many emotions the first time, and the second time it happened to me I still felt some of those emotions but the anger came through that time. That anger definitely fueled me wanting to make this documentary."
Abusers still taunt the star today, as one commenter recently wrote: "#ZaraMcdermott & media are basically telling today's teenage girls that they can hand out porno pics of themselves and if (when) the 12-year-old male recipients share them with their mates, the girls will be given victimhood status and fawned over by the media as being 'brave'".
Twitter has streams of tweets calling McDermott out for a supposed lack of "self-respect".
#ZaraMcDermott gave porno pics of herself to a boy. The boy (naturally!) let his mates see. The upshot is that Zara was a disgustingly stupid, mentally deranged and ill-reared prurient brat to give him the pics. The POS is now being fawned over as "brave"! https://t.co/ZRDvu1gLcsFebruary 13, 2021
See more
Rightfully, not everyone faults McDermott for what happened to her, as thousands pledge their allegiance to her brilliant work.
Another example of an influencer who is using their platform for good is #ZaraMcDermott. In the @thetimes article, the model spoke of her horrific treatment at school, as a result of revenge porn: https://t.co/1sRpuyWiBUThe star is releasing a #BBC documentary on 23rd Feb.February 13, 2021
See more
The new BBC documentary, which will delve into the horrific reality of revenge porn, touches base with a number of women who have all experienced different forms of non-consensual porn. McDermott's intention is to warn young women about the dangers of sexting, while reminding viewers that the person who suffers this disgusting attack is not to blame and all shame should lie with the person who shares the images without consent.
Zara McDermott: Revenge Porn is available on BBC Three and on iPlayer from Tuesday, February 23rd.
Since December 2020, Kudzai has worked as a trainee journalist at FUTURE, writing about fashion, entertainment and beauty content for My Imperfect Life.

Kudzai previously worked as a freelance fashion wardrobe stylist, directing magazine photoshoots and coordinating the fashion direction of recording artists.

A fully qualified Journalism and Media graduate from De Mont Fort University, Kudzai graduated in the summer of 2020.