Why Chloé Zhao's Golden Globes win is important for the #StopAsianHate movement
Zhao is the first Asian woman to win a Golden Globe for best director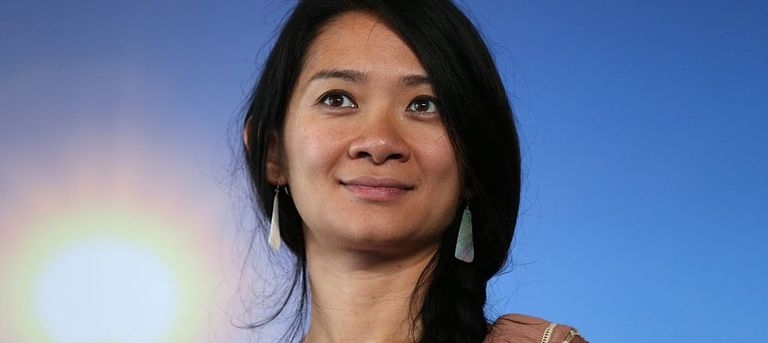 (Image credit: Charly Triballeau/Getty)
Last night, Chloé Zhao became only the second woman in 78 years to win at the Golden Globes for Best Director - Motion Picture, in a year that also made history as the first time female directors outnumbered their male counterparts in the coveted category.

The talented filmmaker—whose feature film Nomadland, for which she was also nominated for writing its screenplay, took top honors as Best Motion Picture - Drama of the year—also became the first Asian woman ever to win the award.
Her victory comes at a tragic moment for Asian-Americans in the United States, with anti-Asian racism and rhetoric as well as physical attacks against Asian-American citizens, notably seniors, troublingly on the rise in the year following the onset of the coronavirus pandemic.
In response to these hate crimes and harassment, President Joe Biden signed an executive action in January directing federal agencies to combat xenophobia targeted at the Asian-American community.

And following the horrific fatal assault of Vicha Ratanapakdee, an 84-year-old Thai immigrant in San Francisco, earlier this month, many high-profile Asian celebrities have used their platforms to promote the growing #StopAsianHate movement, a social media campaign aimed at "combating anti-Asian hate crimes and racism through posts, advocacy, action."
Famous folks such as supermodel Chrissy Teigen, fashion designer Phillip Lim and Crazy Rich Asians stars Henry Golding and Gemma Chan have all been vocal in condemning violence against Asian communities in America, as have companies including Adidas, Benefit Cosmetics, Peloton, and Tommy Hilfiger.
Of course, walk needs to back-up all the woke talk—hashtag solidarity is nothing without boosting community resources, engaging in interracial dialogues, and demanding real-deal legislation to protect our Asian-American neighbors and citizens. However, anything to amp up everyday awareness and shine a spotlight on the issue ultimately helps the cause.
That brings us to Zhao's win. Seeing the Beijing-born, LA-bred filmmaker be honored on such a major stage as the Golden Globes—likely to be repeated in a few months when the Oscars roll around, if the Academy has any taste—is a spot of brightness during a very dark time for Asian-Americans in this country. It's doubly poignant that Zhao's acclaim revolves around Nomadland, a deeply American film about a woman who trades her home life to travel around the American West.
Like much of Zhao's filmography (check out Songs My Brothers Taught Me and The Rider if you haven't yet!), the Frances McDormand-led movie is both a love letter to the country it's set in and an untangling of the dream that country promises.

It holds up and confronts all-American ideals like hard work and self-sufficiency, the open road and the right to freedom, all set against gorgeous shots of the western stretches of America. That its story—that of a woman trying to find herself within the confines of this country—is told through the lens of an Asian immigrant makes it all the more moving.
Zhao's masterpiece finds a cinematic soulmate this year in Minari, a film by Korean-American director Lee Isaac Chung that stars Steven Yeun and Yeri Han. The critically acclaimed feature, which won the award for Best Motion Picture - Foreign Language last night at the Golden Globes, centers on a Korean family who immigrates to rural Arkansas in search of the American dream.

Like Nomadland, Minari is a sweeping film with America at its core—though the Hollywood Foreign Press Association apparently didn't think so, controversially shutting out the film from the Best Motion Picture category and nominating it instead in the foreign language category because the majority of the movie's dialogue is in Korean. (Just an FYI, HFPA—America doesn't have an official language!)

No matter what language you speak, many Americans could relate to the film's themes of cultural assimilation, feelings of "otherness," working-class struggles, and trying to create a space for oneself amidst adversity. Inspired by Chung's own upbringing in Arkansas, Minari is a quintessentially American story, that happens to be told through an Asian-American perspective.
The stories spotlighted by Chloé Zhao in Nomadland and Lee Isaac Chung in Minari are recognizable because they're our stories. The circumstances may undoubtedly be different, or the languages spoken may sound foreign to your ear, but the heart of them are uniquely American, a pulse beat we can all understand.

Movies are, of course, only movies, but the more widespread and lauded stories told by Asian talents like Chloé Zhao are—gorgeous stories that bind all of us under the forever-expanding umbrella of what makes an American—the better we all are for it.