10 Oscar-nominated movies to catch up on before the big awards show
The Academy Awards are Sunday—and these Oscar-nominated movies are the talk of the town!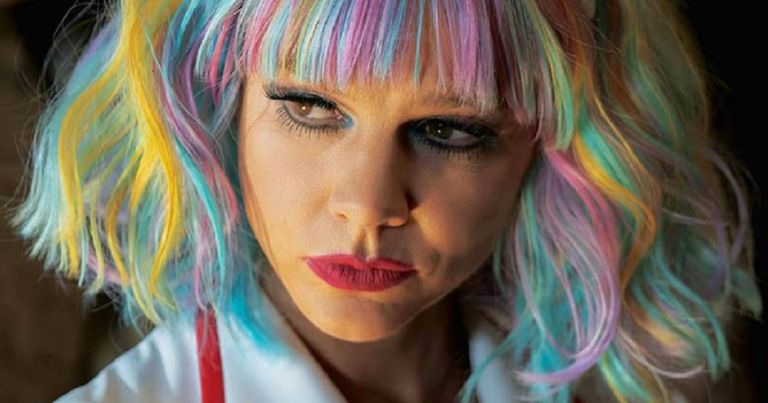 (Image credit: Focus Features)
Frankly, it was a weird year for movies—especially Oscar-nominated movies.

Most of the world's art-house theaters and corn-popping cineplexes have remained closed through the duration of the pandemic, leaving moviegoers to hunt down what's coming to Netflix, Disney Plus, Amazon Prime Video and other streaming sites for their film fix.

The lack of traditional theater screenings have made for an interesting awards show 2021 season—many awards giants, like Sunday's Academy Awards and the Golden Globes, extended eligibility to streaming films—but it surprisingly didn't damper the quality of movies that came out in the last, very strange year.
In fact, this year's crop of Oscar-nominated movies boasts a history-making showing by female directors, daring documentaries, and features that weren't afraid to dig deep into tough topics, from abortion to aging, race to revenge, and more.

Here's a streaming primer of 10 great Oscar-nominated movies to get you in tip-top shape for when the 93rd annual Academy Awards kick off Sunday night.
10 Oscar-nominated movies to watch before Sunday
1. Borat Subsequent Moviefilm
On paper, a Borat sequel might not exactly seem like it'd make the list of Oscar-nominated movies, but it's easy to forget that Sacha Baron Cohen received an Academy Award nod for Best Adapted Screenplay and won the Golden Globe for Best Actor in 2006 for the original prank comedy. (The sequel is again nominated in the Best Adapted Screenplay category this year.)

Actress Maria Bakalova—playing Borat's teenage daughter Tutar, who is to be offered as bride to then-VP Mike Pence—has been the breakout star of the sequel and could be a dark horse in the best Supporting Actress category on Sunday. Streaming on: Amazon Prime Video
2. Crip Camp: A Disability Revolution
Chronicling from adolescence to activism, this Best Documentary Feature nominee centers on alumni of Camp Jened, a New York summer camp for teens with disabilities, who grew to be key figures in an oft-overlooked civil-rights battle: the disability-rights movement.

Directed by Nicole Newnham and former Jened camper Jim LaBrect—and produced by some movie lovers you might have heard of, Barack and Michelle Obama—this spirited spark plug of a doc is a welcome reminder of the power of grassroots activism and of the still-crucial struggle for equity for all bodies. Streaming on: Netflix
3. Ma Rainey's Black Bottom
Nominated in the Best Actress, Best Actor, Best Costume Design, Best Makeup and Hairstyling, and Best Production Design categories, this Netflix original has plenty of bona fides that make it worth a watch.

It's based on the Tony-nominated play of the same name by August Wilson, and features tour de force turns by both Viola Davis—as the titular blues singer Ma—and the late, great Chadwick Boseman, in his final screen performance as a distraught, discordant trumpeter.

The whole production has a pointed theatrical feel, with pretty much all of the action taking place in a Chicago recording studio in 1927, and it reaches a fiery conclusion that's a worthy final bow for the gifted performer. Streaming on: Netflix
4. Minari
It seems like every award show season features an adorable kid actor, and this year's is Alan Kim, the chubby-cheeked cherub of this Best Picture-nominated all-American drama, about a family of Korean immigrants looking for a brighter future in 1980s Arkansas.

Best Actor nominee Steven Yuen and Han Ye-Ri beautifully play father and mother, both struggling to provide for their young children, but it's grandma Soon-ja (a delightfully cranky Youn Yuh-jung, who's currently the frontrunner for Best Supporting Actress) and her lively, loving relationship with Kim's young David that will steal your heart. Streaming on: Amazon Prime Video, Apple TV, Google Play, Vudu
5. Nomadland
Ever want to go on a life-altering road trip with Frances McDormand? Well, this movie is likely the closest most of us will ever get.

Following a soulful McDormand as Fern, a sixty-something woman who leaves her dilapidated small town to travel the American West as a wandering van lifer, this wistful, wonderful film features director Chloé Zhao's now-signature mix of narrative and non-fiction. For every trained thespian in the movie, Zhao features a real-life, non-actor nomad, often to devastatingly human effect.

If the director gets the gold on Sunday, Zhao will be the first Asian woman to win in the Best Director category, and only the second woman ever, after The Hurt Locker's Kathryn Bigelow. Streaming on: Hulu
6. One Night in Miami
The directorial debut from Oscar-winning actress Regina King (If Beale Street Could Talk), this period drama recounts the fictionalized meeting between four Black-American icons—boxer Muhammad Ali, singer Sam Cooke, footballer Jim Brown, and activist Malcolm X—one night at Miami's Hampton House hotel in February 1964, each on the precipice of legend.

Together, the foursome verbally bob and weave like Ali in the ring, debating what it means to be a Black man in America, and King's assured direction meets them pound for pound. The film is up for Best Adapted Screenplay, Best Original Song ("Speak Now") and Best Supporting Actor, for Leslie Odom Jr.'s inspired turn as Sam Cooke. Streaming on: Amazon Prime Video
7. Promising Young Woman
Righteous rage, traumatizing grief, and the aftereffects of assault collide with a cotton-candy world of Scrunchies, neon lights and Paris Hilton songs in this rape-revenge thriller.

Oscar-nominated director Emerald Fennell—who you might remember as Camilla Bowles in this past season of The Crown—directs Carey Mulligan in the fiercest role of her career as Cassie, a woman avenging her best friend against the men who wronged her. A cutting supporting cast features literally all of your crushes from the 2000s (Adam Brody, Bo Burnham, Max Greenfield and Chris Lowell).

Along with Best Picture and Best Director at Sunday's ceremony, Promising Young Woman is also nominated in the Best Actress category for Mulligan's performance, as well as Best Original Screenplay and Best Film Editing. Streaming on: Amazon Prime Video, Google Play, Vudu, YouTube
8. Soul
For years, Best Animated Feature has been one of the most exciting award show categories, and this year seems no exception, thanks to Pixar's latest. The animated flick is centered on a jazz-loving middle-school band teacher, Joe Gardner (voiced by Jamie Foxx).

After a brush with death, Joe is transported to a limbo where human souls go before and after life. Like Coco and Inside Out, it's an inventive, human tale that's surprisingly existential for a kids' movie. Streaming on: Disney+
9. Sound of Metal
It's a musician's worst nightmare: After nights of snare-blasting sets, punk-metal drummer and recovering addict Ruben (stunningly played by Riz Ahmed, at once thoroughly lived-in and crawling out of his skin) discovers he's losing his hearing. Ruben's reckoning with his new reality rightfully earned Ahmed a Best Actor nomination at this year's Academy Awards.

A Best Sound nod was also a cinch—pay attention to the incredible way editors use sonic effects to traverse between the Deaf and hearing worlds. Sound of Metal was also nominated for Best Original Screenplay, Best Film Editing and Best Picture, but our favorite nod is for Paul Raci, whose turn as the leader of a sober house for deaf recovering addicts scored him a much-deserved Best Supporting Actor nomination. Streaming on: Amazon Prime Video
10. Time
An intimate look at the effects of incarceration on one American family, this moving entry in the Best Documentary Feature from director Garrett Bradley follows Fox Rich, a Louisiana mother of six fighting for the release of her husband who is serving a 60-year prison sentence without parole for robbery.

Bradley weaves doc footage with Rich's own home videos, filmed to keep her husband updated on the family—in doing so, she turns the pain of the prison system into poetry. Streaming on: Amazon Prime Video