This is how the lockdown lifts will affect you, according to your star sign
With Covid restrictions being eased around the world, one astrologer breaks down how each sign will react to the new 'new normal'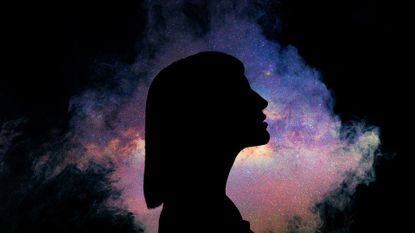 (Image credit: Getty Images / Tara Moore / Chaiyun Damkaew)
Well over a year into the global pandemic and the lockdown restrictions that came along with it, we've all adjusted to our new way of life. Working from home, social distancing, the closure of retail, hospitality, and entertainment venues and endless other changes have reluctantly become our new 'norm.' So, what happens when everything changes back?
The past year has been tough, to say the least, and while we're still not quite on the other side, the end does feel a lot nearer with rules being reversed and restrictions slowly easing in the US, UK, and beyond. With that being said, it's time to start preparing for life on the outside again.
Just like we did pre-lockdown, some of us will be able to readapt back to life as we once knew it (or as close as we can get) easier than others, much of which has to do with our individual personalities and how we respond to things. According to astrologer Francesca Oddie, our star signs can play a huge part in determining how we will deal with life after lockdown.
To help us make sense of it all, Francesca, who also recently partnered with Campo Viejo to provide the perfect wine pairings for each of the 12 zodiac signs (more on this below, you can thank us later) has broken down how each sign is likely to do post-lockdown.
Aries
Aries is chomping at the bit and very very keen to get out there, socialize, mix and mingle. Jupiter is in the area of their chart associated with friendship until the 13th of May and returns there on the 29th of July. During high summer Aries may feel like hosting dinner parties until the 12th of June, staying in, rounding up friendship groups, and instigating the fun, inspiring everyone and anyone who is feeling reticent and reluctant to begin socializing again. From the 12th of June, your ruler Mars moves into Leo as Aries preps to paint the town red, and gold, and yellow!
Taurus
With Uranus in your sign, you're more up for change and excitement than usual and as we move into Taurus season you will be working on how you feel about yourself. Your ruler Venus is in Gemini and she's encouraging you to think about your money, your wardrobe, and your resources so that you feel ready to embrace the summer with open arms. As Jupiter moves into the area of your chart associated with friendship, fun, and groups on the 13th of May, you will be ready to mix and mingle to your heart's content. A summer to remember.
Gemini
Gemini is one of the most sociable signs of the zodiac, the epitome of a social butterfly - you are ready to spread your wings! However, on the 29th of May, your ruler moves retrograde and we have a total solar eclipse in Gemini on the 10th of June. The sky will be exceptionally changeable at this time and it looks like you could exhaust yourself with 1000 social engagements. However, Mercury Retrograde also facilitates lots of connections and coincidences of the bumping into old friends variety. Enjoy the exceptionally sociable skies and keep in mind that some time alone and a good night's sleep will ensure the eclipse serves as a reboot as you emerge from your lockdown "cocoon."
Cancer
Mars moves into your sign on the 24th of April and you feel ready to meet the world again. Cancer loves to spend time with family, friends, and people they love so it will be time to begin filling their diary. As Jupiter moves into the part of your chart connected with travel on the 13th of May, it could be time to reunite with old friends abroad. When the Sun moves into Cancer on the 21st of June you will finally be ready to meet the world as all complicated restrictions are lifted in the UK.
Leo
The summer of love is waiting for you! If you are single, Saturn in your relationship sector will make your friendships the most important feature of your personal life as you are still learning about who you are and what you want from relationships. However, when Jupiter joins him again after the 29th of July this could be a summer of commitments and romance. Your work has taken a turn, it's been exciting but potentially stressful, so cutting loose with the people you love will be heavenly. Mars moves into Leo on the 12th of June and the world better watch out Leo's everywhere adorn the streets to strut their stuff.
Virgo
Usually reserved, you're ready to break out and discover new horizons as the planet Uranus is in the expansive sector of your chart. When your ruler Mercury turns retrograde on the 29th of May until the 22nd of June you could find yourself juggling work and several social commitments but as long as you remain organized and fight the urge to feel obliged to say yes to everything in a rush to enjoy socializing all will be well. Jupiter moves into the relationship sector of your chart on the 13th of May until the 29th of July, your significant other will play an integral role in the adventures you take this summer; whether it's a best pal or a new lover. Dive into the magic!
Libra
As a social being who thrives on balance and harmony, you may have had your work cut out keeping everything light over the past year, so this summer provides an opportunity to basque in the relaxation of larger groups that are less intense. Late summer (29th July), Jupiter returns to the sector of your chart that is concerned with pure fun and joy and the eclipse on Gemini hits up the part of your chart concerned with adventure. From the 10th of May to the 3rd of June relationships of all kinds are healed, discussed, and reaffirmed. The easing of lockdown is a breath of fresh air!
Scorpio
When the lockdown restrictions are eased in May, you may still be enjoying time at home and only have an interest in spending time with your family and closest loved ones. Your ruler Mars is in the sign of Cancer until the 12th of June and so your focus is on home and recalibrating your emotions. However as the eclipse on the 10th of June resets your mindset and Jupiter sits in the fun sector of your chart until the 29th of July, it is time to let your hair down, meet new people, and allow your life to change radically as we enter a world that has shed its skin; pastime you're very familiar with!
Sagittarius
Venus enters the relationship sector of your chart on the 9th of May. As a naturally extroverted sign, you will be eager to get out and about to broaden your horizons, meeting up with friends, old and new. This summer Jupiter will be in the section of your chart to do with the home which could indicate you're intending on living abroad or traveling for an extended period of time. Or perhaps you're reading and studying at home whilst everyone else is going out to party.
Capricorn
Mars is in your relationship zone from the 24th of April until the 12th of June, so perhaps you're ready to get fit and active again by participating in some competitive sport. This theme is emphasized by the total eclipse in the area of your chart that governs your daily routines. 2020 was a transformative ride for you and the world will feel fresh as we emerge from lockdown, you will have a whole new sense of identity and though your self-esteem may have taken a hit, it is growing stronger every day, as are you. Taurus season especially looks like fun.
Aquarius
The Saturn Jupiter conjunction in your sign in December 2020 has changed the landscape for Aquarius and as we emerge from lockdown your frustrations, hopes, goals, dreams, and your whole identity will feel emboldened by the presence of these big players in your sign. Perhaps you're ready to move house? Or upticks and change something pivotal? Romance picks up or perhaps tension with others picks up on the 12th of June when Mars moves into Leo, it may feel like others are trying to provoke you, hopefully, it will be a great excuse for some healthy debate, exciting dates, and time to enjoy some competitive sports.
Pisces
Pisces is sometimes known to be a little bit shy and perhaps sometimes a loner. Walks in nature, meditative practices, and time spent in nature are some characteristic pastimes of the fish. Mars will be in the section of their chart concerned with joy from April 12th until the 12th of June and on the 15th of May Jupiter, the bringer of fortune, luck, and expansion enters Pisces for a couple of months. This could feel blissful, like a big sigh out after a long hard slog for the past few months.
If you need some guidance on how to take the outside world by storm, then we've got you covered too. Some of the things we've missed the most whilst in lockdown have been grooming privileges like trips to the hairdressers, working out in an actual gym rather than our living rooms, and of course, socializing with friends over a drink or two at our favourite bars.
All of that may feel like a distant memory, so to make sure you're fully prepped and ready to live your best life post-lockdown, Francesca has not only let us in on the best wine pairing for each sign to sip on all summer but the best hairstyle and the best workout for each sign, so take notes!
The best wines for each zodiac sign
TAURUS = GRENACHE
Sometimes Taurus' could be described as hedonistic; they want to feel good and treat themselves to a wine that sings with fragrance and flavour. Grenache wines are "luscious, sweet and plush" and match perfectly with an abundant Taurus.
GEMINI = CAVA
Known for their charm, Gemini has a way with words, and they are masters at conversation. Frequently described as "bubbly" and "chatty" they move at the speed of light and are an obvious match for an effervescent bottle of fizz.
CANCER = SHIRAZ
Shiraz is a particularly tannic grape (the skins of this grape are slightly thicker than average) so it is widely regarded as one of the more aromatic red wine varieties to drink. Cancer is the sign of the crab, a soft heart protected inside its crusty outer shell. Men and women who are passionate about bodybuilding to create a strong physique but are real softies at heart often have strong Cancerian energy.
LEO = ROSÉ
Leo is the sign of joy and celebration. So, if socialising is a thing again this summer, we can guarantee that a few bottles of Rosé will feature at the birthday party of every Leo in town.
VIRGO = ALBARIÑO
Famous for their discernment, love of simplicity and cleanliness; the ideal wine for a Virgo would be produced from a grape that has been handpicked for its qualities, and wines produced from Albariño grapes offer just that - characterised by their light-bodied freshness and minerality
LIBRA = TEMPRANILLO
The sign of Libra is a welcome guest at every dinner party. A wine such as the Campo Viejo Rioja Tempranillo is easy to pair and perfect for someone as sociable and charming as Libra who is also "easy to pair" and keen to always compliment their partner.
SCORPIO = GRACIANO
Timing, precision and staying contained is emblematic of Scorpio, who vibe with Graciano variety, an essential component of long-living Reservas, that are aged to perfection in oak barrels for a minimum of 12 months, procuring the X-factor and natural magnetism of Scorpio.
SAGITTARIUS = VIURA BLANCO
White Rioja are somewhat of a rarity in Spain, forming less than 10% of the grapes grown there, an exotic speciality for Sagittarius to seek out.
CAPRICORN = MAZUELO
Capricorn is often considered to be a serious sign but what they understand is that hard work gets results. Capricorn has an end in mind and when they reach their mark, they will be the first to celebrate and enjoy everything they have achieved. "It's all in the timing" and a patient approach plays a fundamental role in the development of Gran Reserva wines, where Mazuelo contributes with tannins and high acidity.
AQUARIUS = SAUVIGNON BLANC
"New World" wines are an Aquarius phenomenon - at first the concept of growing old world grapes such as Sauvignon Blanc seemed crazy but now, they are the epitome of forward-thinking, creating exciting flavours via a front running trend.
PISCES = CHARDONNAY
Pisces is ruled by Neptune, the God who ruled the sea. Chardonnay grapes tend to grow very well in limestone soil. Limestone is primarily the remains of sea-life that accumulated over centuries and so the Chardonnay grape is intrinsically linked to our watery depths.
The best hair styles for each zodiac sign
Aries - Dyed red, maybe with henna
Taurus - lush natural locks, slightly long
Gemini - cropped hair is a Gemini look, always changing color and style make sense too
Cancer - Sweet long and girlish,
Leo - full blow-dry
Virgo - neat and tidy
Libra - styled to perfection, perhaps with hairband
Scorpio - dark hair - bangs for hiding behind
Sagittarius - long and wild
Capricorn - styled into a plait
Aquarius - asymmetric
Pisces - mermaid hair
The best workout methods for each zodiac sign
Aries - martial arts
Taurus - need a personal trainer, very lazy. HIIT
Gemini - running
Cancer - kickboxing
Leo - cheerleading!
Virgo - anything with a daily routine
Libra - aerobics, a synchronized group class
Scorpio - surfing
Sagittarius - horse riding
Capricorn - rock climbing
Aquarius - on the machines in the gym
Pisces - swimming
Sagal is a journalist, specialising in lifestyle, pop culture, fashion and beauty. She has written for a number of publications including Vogue, Glamour, Stylist, Evening Standard, Bustle, You Magazine, Dazed and Wonderland to name a few.